Week 2 Pick Advice For NFL Pick'em & Survivor Pools (2023)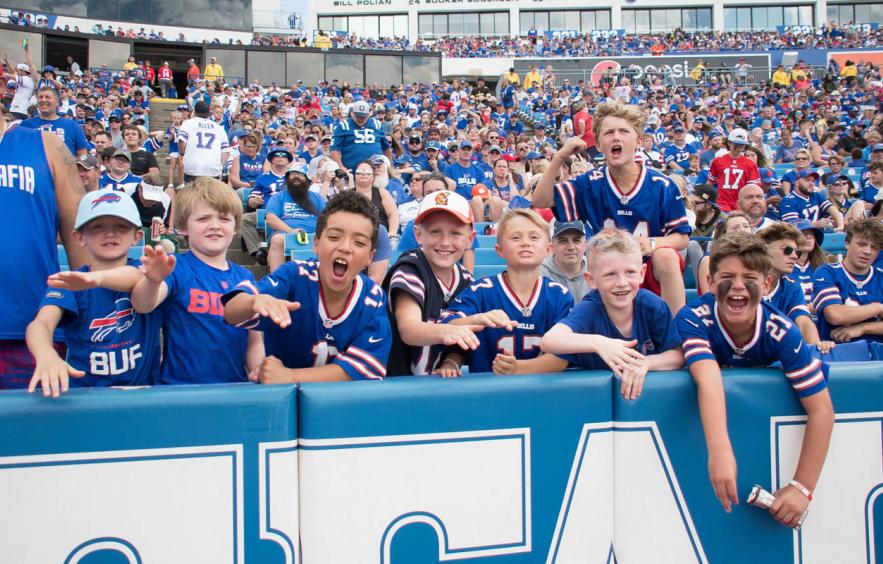 Mark Konezny-USA TODAY Sports
This article was written by PoolGenius, who will provide 4for4 readers with NFL survivor pick and pick'em pool advice for Week 2 2023, and the next two weeks.
When it comes to making picks for survivor pools and pick'em contests, NFL Week 2 historically presents some great opportunities. Public overreaction to the first week of games often sets up several smart value plays and contrarian gambits, and it's a major reason why our subscribers playing in pick'em pools have reported winning a weekly prize 16% of the time during Week 2. Historically, that's one of the top-performing weeks of the season for our picks.
In this article, we identify four of the most compelling NFL Week 2 picks that can help you get an edge on your opponents in pick'em contests. Then, we break down the pros and cons of five teams that you're probably considering for your Week 2 survivor pick (or picks, if you're playing multiple entries).
Note: Data in this post is accurate as of Tuesday, September 12th at 6:30pm ET.
About Pool Genius
PoolGenius is the only site dedicated to helping you win more sports pools. Their products harness the power of algorithms to analyze your pool's format and rules, project the behavior of your opponents, and identify the picks that give you the best chance to win.
Subscribers using customized picks from PoolGenius win football pools more than three times as often as expected. And since 2017, they have reported more than $6 million in winnings from NFL survivor and pick'em contests.
In 2023, PoolGenius is offering exclusive discounts to 4for4 readers, and for a limited time, a free all-access trial to all their pool picks and tools.
---
GET NFL WEEK 2 PICKS NOW
NFL Survivor Picks | Football Pick'em Picks
Free Trial Offer (Survivor, Pick'em, Betting)
---
Week 2 Picks For NFL Pick'em Contests
Before we get to some "Overreaction Week" picks of note for NFL Week 2, it's important to clarify one thing. We're not suggesting that you make all four picks listed below (especially the upset picks), because optimal pick'em pool strategy involves balancing risk with value.
For example, if you're playing in a season-long pick'em contest against only 20 or 30 other entries, your best strategy is typically to focus on favorites in the early going and resist the temptation to make a bunch of upset picks. You can usually identify a sufficient number of value opportunities (such as picking the less popular side in toss-up games) that differentiate your entry from the crowd without you taking on a bunch of extra risk.
You can see how that more conservative strategy goes at first, and start to inject more risk into your pick-making later in the season only if needed if you're falling behind the leaders.
However, if you need to beat 2,000 other entries, or if you're playing in a sizable weekly prize pool that resets after each week, a super conservative pick strategy is rarely best. The optimal approach will instead call for more calculated gambles on somewhat riskier contrarian picks.
The best approach for you all depends on factors such as your pick'em pool's size, rules, and prize structure, plus situational elements like your current place in the standings and the number of weeks remaining in the pool. (PoolGenius products take all that stuff into account.)
With all that said, here are the Week 2 picks for game-winner-based NFL pick'em pools that provide some of the best opportunities to differentiate your entry, by taking on only a modest amount of incremental risk—or no additional risk at all.
Our Favorite Favorite
Buffalo
Bills

(vs. Las Vegas

Raiders

)

Point Spread: -9.5

Win Odds: 79% (1st)

Popularity: 91% (t-2nd)

Buffalo is one of a group of large favorites this week, the most likely team to win according to our models, and the second most likely team to win (by a hair) according to betting odds. But the Bills are currently not the most popular pick of Week 2, and their pick popularity could drop even further in the aftermath of their opening week loss on Monday Night Football.

On the flip side, the Raiders pulled off an upset in Denver, which also may be causing a few people to go with an upset pick here. But sound minds should put more faith in both teams' preseason expectations. Resist the temptation to read too much into first-game results, especially given Buffalo's -3 turnover margin against the Jets, and leverage the Bills as one of your highest confidence plays.
Value Favorite
Cincinnati
Bengals

(vs. Baltimore

Ravens

)

Point Spread: -3.5

Win Odds: 64% (t-7th)

Popularity: 56% (16th)

The Cincinnati Bengals serve as another big test of how much stock you put in a surprise opening week result, versus preseason expectations.

Offensively, the Bengals looked awful in their loss to Cleveland. But QB Joe Burrow missed the entire preseason with a calf injury, and Burrow has struggled against the Browns in the past. (Cleveland held the Bengals to 13 points in their first matchup last year, which ended up being a season-low for Cincinnati.)

The Ravens are 1-0, but they weren't that impressive offensively against an overmatched Houston team. Baltimore also has a lot of injury question marks now. They lost RB J.K. Dobbins to an Achilles injury, lost S Marcus Williams to a pectoral injury, and both LT Ronnie Stanley and C Tyler Linderbaum are going to be question marks to play in Week 2.

Those injuries might explain why the line has pushed over a field goal in Cincinnati's favor, but the Bengals still have a strong value proposition. They are the least popular pick out of all 16 favorites in Week 2, which means the Ravens are officially the trendy upset pick of the week. Given the odds, it's smarter not to jump on that bandwagon, and bet on a Bengals bounceback instead.
Underdog Gambles
Chicago
Bears

(at Tampa Bay

Buccaneers

)

Point Spread: +3

Win Odds: 45% (t-19th)

Popularity: 28% (22nd)

There are several good upset picks for weekly prize contests on the Week 2 slate, including this one, a classic public overreaction situation. On the surface, the underdog Bucs upset Minnesota on the road, while the Bears, a slight favorite, got crushed at home 38-20 by the Packers.

Dig a bit deeper, and you will find that Minnesota outgained the Bucs by over 125 yards; that Tampa Bay averaged a woeful 2.2 yards per carry; and that QB Baker Mayfield only averaged 5.1 yards per attempt in his Bucs debut. In the end, Tampa Bay won with help from a +3 turnover margin, by making some clutch plays on key downs, and by hitting a 57-yard field goal to take the lead late.

Chicago, meanwhile, was about even with Green Bay in total yards and had much worse luck than Tampa Bay. The Bears suffered several untimely miscues on offense and also had a few big plays go against them. In the end, the final score didn't reflect the per-yard numbers; the Packers only had 15 first downs yet scored 38 points.

As only a field goal underdog yet a very unpopular pick, Chicago is worth consideration as a risker contrarian pick in Week 2.
New England
Patriots

(vs. Miami

Dolphins

)

Point Spread: +2.5

Win Odds: 44% (21st)

Popularity: 16% (26th)

The Dolphins are about to spend the week getting anointed as an AFC favorite, after winning in a shootout at the Chargers while the Chiefs, Bengals, and Bills all lost. WR Tyreek Hill was a terror on offense in terms of big plays, recording five receptions of more than 20 yards.

The Patriots, somewhat quietly, played very well after quickly falling behind 16-0 to the Eagles. New England mostly outplayed Philadelphia for the final three quarters and had an opportunity to take the lead late. QB Mac Jones also has a real offensive coordinator again after last year's debacle with Matt Patricia, and he immediately threw for over 300 yards against a pretty tough defense.

It feels like a tall order for QB Tua Tagovailoa and Hill to summon another big outlier performance in Week 2, especially against a Bill Belichick game plan. The Patriots have pretty close to coin-flip odds to win this one, and represent a great value upset pick with only about 1-in-6 pick'em contest players taking New England.
---
GET NFL WEEK 2 PICKS NOW
NFL Survivor Picks | Football Pick'em Picks
Free Trial Offer (Survivor, Pick'em, Betting)
---
NFL Week 2 Survivor Pick Analysis
You shouldn't listen to any survivor pool pick advice that doesn't consider the "holy trinity" of survivor strategy data:
Win odds (how likely a team is to win, compared to other options)
Pick popularity (the percentage of opponents you expect to pick that team)
Future value (how useful that team should be as a future week pick)
Both win odds and pick popularity factor into a metric called Expected Value ("EV" for short), which assesses the risk-vs.-reward tradeoff of making a team your survivor pick. If you want to increase your expected winnings from your pool in the current week, making a positive EV pick is good, and making a negative EV pick is bad. (But you still need to consider future value.)
Below, we break down the five most popular survivor picks for NFL Week 2, reviewing some of their pros and cons according to the holy trinity data and EV.
Buffalo
Bills

(vs. Las Vegas

Raiders

)

Point Spread: -9.5

Win Odds: 79% (t-1st)

Pick Popularity: 28% (1st)

Future Value: 6th

PROS: Buffalo is in a virtual tie with Dallas for top betting market win odds in Week 2, making the Bills one of the safest survivor picks of the week. Even though Buffalo does have solid future value, it's actually lower than some of the other viable pick options this week, as the Bills play a tougher schedule in 2023 than people may realize.

CONS: The Bills are the most popular survivor pick of Week 2, though that popularity could creep downward in reaction to (a) their Monday Night Football loss and (b) impressive opening week performances by other Week 2 survivor pick options. As of Tuesday, Buffalo's EV looks good but not great, compared to some other teams with lower pick popularity.
Dallas
Cowboys

(vs. New York

Jets

)

Point Spread: -9.5

Win Odds: 77% (3rd)

Popularity: 14% (2nd)

Future Value: 1st

PROS: Dallas has high win odds, as betting odds for this matchup have moved in favor of the Cowboys in the aftermath of their shutout of the Giants on Sunday night, plus the Jets losing QB Aaron Rodgers for the season. As a result, Dallas is a high EV pick for Week 2.

CONS: The Cowboys now rank first in our survivor pool future value rankings, a result of both their increased power rating following last week's result, and the fact that their best matchups all come between Week 2 and Week 13. (Very late in the season, good matchups are less likely to matter in smaller survivor pools that may end before then.)

Dallas also faces Arizona next week, so Week 2 may not even be the best near-term spot to pick the Cowboys. We could also see their pick popularity rise throughout the week, as it has already started to tick up during the first 24 hours of Week 2 pick-making.
New York
Giants

(at Arizona

Cardinals

)

Point Spread: -5.5

Win Odds: 69% (6th)

Popularity: 12% (3rd)

Future Value: 28th

PROS: The case to pick the Giants in Week 2 is driven by future value (or more specifically, a lack thereof). Like Washington last week, the Giants are unlikely to be useful as a future survivor pick in 2023, so using them in Week 2 (and surviving) would let you save the better teams who are also considerations this week. New York is also a less popular pick than Washington was last week against Arizona.

CONS: The "surviving" part is the major issue here, in terms of relative safety. Out of the top five most popular survivor picks in Week 2, New York is the only one currently favored by less than a touchdown. When so many opponents will be picking safer teams, that makes for a slightly negative EV for New York, which means that the Giants probably only make sense in pools where you will likely have to make a lot of picks in order to win (e.g. large pools that will almost certainly last all 18 weeks, and especially ones with some multi-pick weeks).
San Francisco
49ers

(at LA

Rams

)

Point Spread: -8.5

Win Odds: 79% (t-1st)

Popularity: 11% (4th)

Future Value: 2nd

PROS: The 49ers looked like a Super Bowl contender last week, dominating Pittsburgh in all phases of the game. San Francisco is now a reasonably large road favorite in Week 2 against a Rams team that upset the Seahawks. Because of relatively low pick popularity (potentially helped by players following the senseless "never pick a road team in survivor" logic) and win odds close to the safest options in Week 2, the 49ers have solid EV.

CONS: Like Dallas, the 49ers have gone up in our future value rankings after last week, and those two teams are the most valuable teams to save for future week use. The 49ers look particularly interesting as a potential pick in Week 4, when they could be the largest favorite of the season hosting an Arizona team still without Kyler Murray.
Philadelphia
Eagles

(vs. Minnesota

Vikings

)

Point Spread: -7

Win Odds: 75% (4th)

Popularity: 10% (5th)

Future Value: 7th

PROS: The Eagles are a decent option in terms of both win odds and EV, ranking just below the other top Week 2 considerations in pick popularity. Like Buffalo, Philadelphia also has less future value than people might think. That's because of a tough 2023 schedule and because two of their best remaining matchups (against the Giants in Week 16 then the Cardinals in Week 17) come very late in the season.

CONS: With three safer teams to pick on the board, the EV for the Eagles is good but not great in Week 2. They also have moderate future value and could be a good alternative to using San Francisco in Week 4 (when Philadelphia hosts Washington) if you think the 49ers are going to be an extremely popular pick in your survivor pool that week.
Get Week 2 Picks For Your NFL Pools
Every football pool demands a customized approach to pick strategy. In survivor pools, for example, should you lean more toward the safest Week 2 pick (Buffalo) or take what could be your last chance to burn a pick with almost no future value, like the Giants? In pick'em contests, is it wise to take a calculated gamble by picking the Patriots to upset the Dolphins?
The answer is "it depends," because factors like your pool's size, rules, and prize structure all play a role in determining optimal picks. For instance, if your survivor pool requires double picks starting later in the season, then you need to consider the implications now. If your pick'em pool uses confidence points, then it might be smarter to just put lower confidence on the Dolphins than to pick an outright upset.
It takes a lot of data and math to get to the right answers. And despite the best of intentions, most football pool players don't have the will, the skill, or the time to compete at that level.
That's why PoolGenius built the NFL Survivor Picks and Football Pick'em Picks products. In less than a minute, you get customized picks tailored for your pool, all based on the objective data required to play like a pro. Use them at the links below, and good luck in your survivor and pick'em pools in Week 2!
GET PICKS NOW
NFL Survivor Picks | Football Pick'em Picks
Free Trial Offer (Survivor, Pick'em, Betting)