NFC South: Key Free Agents, Draft Picks & Needs, and Available Cap Space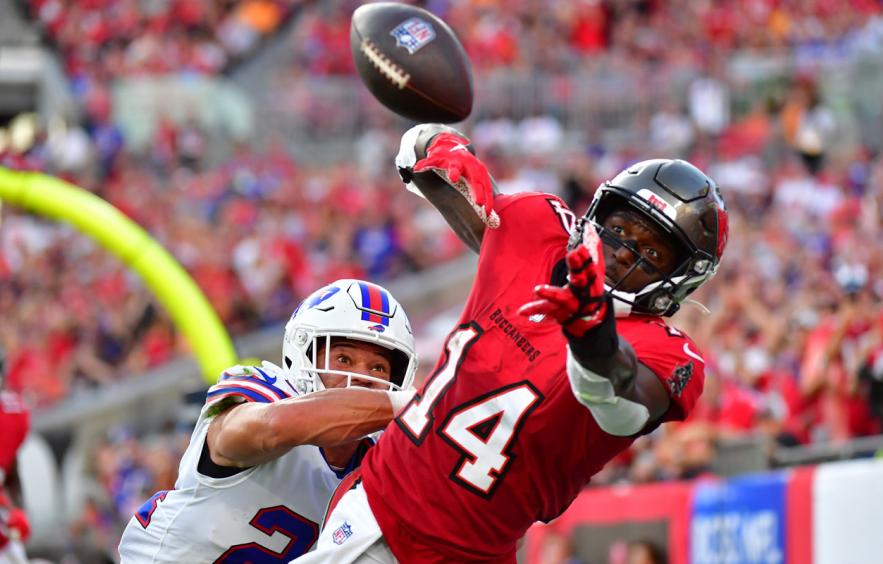 Julio Aguilar/Getty Images
The NFL offseason is a time for teams and fanbases to reset expectations for the upcoming year. While we haven't officially gotten to the offseason yet, 30 of 32 teams have already had their focus shift to the next season. However, some teams are in a better position than others to equip their team for future success - whether immediate or down the road.
In this series of articles, I will be going division-by-division and highlighting what each team has to work with this offseason in terms of resources in the form of draft capital and available cap space. I'll also offer some predictions of how teams might attack the offseason based on the capital they have available and how it could impact their team.
---
More Resource Dashboards: NFC North | NFC East | NFC West | AFC East | AFC West | AFC North | AFC South
---
As a reminder, here is a breakdown of key offseason dates that may impact this information:
March 7: deadline for teams to use the franchise tag
March 13: legal tampering period opens
March 15: NFL free agency begins and the new league year starts
April 21: deadline for restricted free agents to sign offer sheets
April 27-29: NFL draft
May 1: deadline for teams to exercise 5th-year options on 2020 first-round draft picks
July 15: deadline for franchise tag players to sign an extension
As of February 7, 2023
Carolina
Panthers
Current draft picks (round number): 9 (1), 39 (2), 61 (2), 93 (3), 114 (4), 132 (4), 147 (5)
Cap space (effective cap space): -$8.9M (-$14.4M)
The hiring of Frank Reich as head coach and Ejiro Evero as defensive coordinator have already made the Panthers offseason winners. The Panthers have a plethora of youthful talent on defense that Evero will have to work with. In the second half of 2022, Carolina ranked sixth in points per game allowed and continued to improve. On the other side of the ball, Carolina has been one of the few teams mocked to trade up to the #1 overall pick as they are in desperate need of a franchise quarterback. It doesn't seem out of the question for Sam Darnold to return, either, as he played well after taking over the starting role in Week 12, finishing the season with a 4-2 record and averaging 0.141 EPA per dropback over that span. Carolina doesn't have a ton of cap leverage, but trading Shaq Thompson as he enters the final year of his second contract would save them about $13.1 million in cap. Regardless, I'm very bullish on the Panthers entering this offseason.
New Orleans
Saints
Current draft picks (round number): 29 (1), 40 (2), 71 (3), 115 (4), 148 (5), 168 (5), 229 (7), 260 (7)
Cap space (effective cap space): -$60.5M (-$63.7M)
The New Orleans Saints were gifted a first-round draft pick for this year by trading away former head coach Sean Payton. That said, two of the biggest hurdles that the Saints face - quarterback and wide receiver - are going to be difficult to procure this offseason given their resources and who is available. Sure, they could roll with Jameis Winston, but Dennis Allen seemed to have zero interest in doing so last year. Mickey Loomis and this front office have done a wonderful job the past several seasons of dancing around the salary cap to make it work, but it seems like it may finally catch up to them.

Atlanta
Falcons
Current draft picks (round number): 8 (1), 44 (2), 75 (3), 110 (4), 113 (4), 161 (5), 226 (7), 247 (7)
Cap space (effective cap space): $56.4M ($51.3M)
The Atlanta Falcons probably have the widest range of outcomes of all the NFC South teams right now. On one hand, they have plenty of cap space, the eighth overall pick and two other top-75 picks, and some of the best young receiving talent in Kyle Pitts and Drake London. On the other hand, their defense was in shambles last year (and defensive coordinator Dean Pees retired), ranking in the bottom five of the league in EPA per play allowed, pressure rate, points per game, and more. Furthermore, the Desmond Ridder experience looks to have come and gone quicker than their Super Bowl 51 lead lasted and Marcus Mariota is not close to a franchise quarterback at this stage in his career. One proposition I would have for the Falcons is to trade for Ryan Tannehill to reunite him with Arthur Smith. While Tannehill is not in the elite tier of quarterbacks, he once thrived with Smith and was great at getting the ball in the hands of his best playmakers as he could with Pitts and London. The rest of their capital can then be spent bolstering the defense from as many angles as possible. The NFC South, as I've mentioned, is as weak a division as there is and now is the time to strike.
Tampa Bay
Buccaneers
Current draft picks (round number): 19 (1), 50 (2), 82 (3), 155 (5), 175 (5), 181 (6), 196 (6), 232 (7), 253 (7)
Cap space (effective cap space): -$55M (-$58.2M)
The stars were already aligning for Tom Brady to not return to Tampa Bay in 2023, but now that is official with Brady's retirement. But he's still leaving behind a nice present in the form of a $35 million dead cap hit. So, in addition to not having a quarterback, the Buccaneers have to crawl out of a $55 million cap hole. It wouldn't shock me to see one of Chris Godwin or Mike Evans (more likely Godwin given his age) be traded this offseason as Tampa tries to recoup some of their losses. This would also be the time to do it since Godwin is better than every other free Agent receiver out there. Jamel Dean is one of the top five free agents in this class so he's unlikely to return, but I could see Tampa trying to retain Sean Murphy-Bunting if he'll come back on a team-friendly deal. Tampa got the Super Bowl they wanted a couple of years ago, and now they are as far from competing for one as any team in the NFL.