AFC North: Key Free Agents, Draft Picks & Needs, and Available Cap Space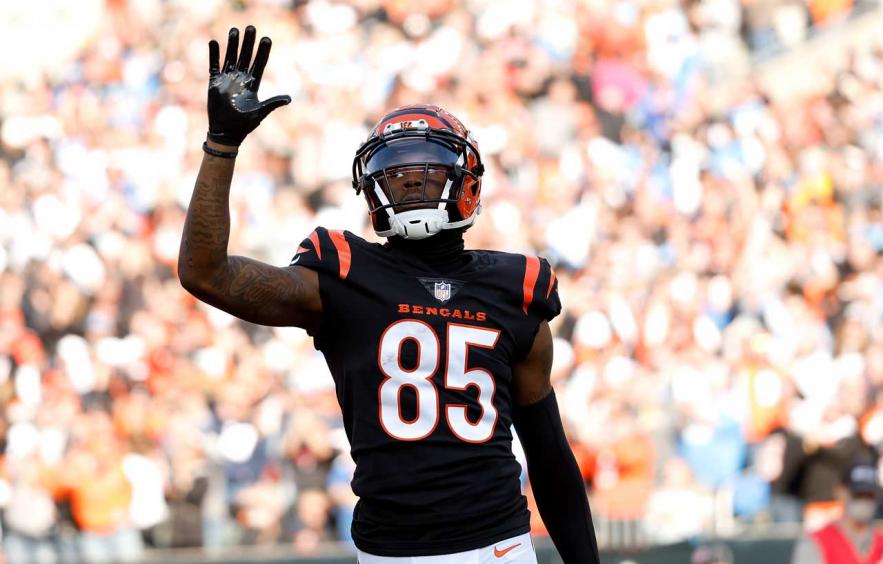 Kirk Irwin/Getty Images
The NFL offseason is a time for teams and fanbases to reset expectations for the upcoming year. While we haven't officially gotten to the offseason yet, 30 of 32 teams have already had their focus shift to the next season. However, some teams are in a better position than others to equip their team for future success - whether immediate or down the road.
In this series of articles, I will be going division-by-division and highlighting what each team has to work with this offseason in terms of resources in the form of draft capital and available cap space. I'll also offer some predictions of how teams might attack the offseason based on the capital they have available and how it could impact their team.
---
More Resource Dashboards: NFC North | NFC East | NFC West | NFC South | AFC East | AFC West | AFC South
---
As a reminder, here is a breakdown of key offseason dates that may impact this information:
March 7: deadline for teams to use the franchise tag
March 13: legal tampering period opens
March 15: NFL free agency begins and the new league year starts
April 21: deadline for restricted free agents to sign offer sheets
April 27-29: NFL draft
May 1: deadline for teams to exercise 5th-year options on 2020 first-round draft picks
July 15: deadline for franchise tag players to sign an extension
As of February 6, 2023
Cleveland
Browns
Current draft picks (round number): 42 (2), 98 (3), 111 (4), 126 (4), 142 (5), 144 (5), 190 (6), 231 (7)
Cap space (effective cap space): -$14.6M (-$16.4M)
Without a first-round pick (this year and next year) and only two top-100 picks, Cleveland is going to struggle to re-tool as they enter the most expensive years of Deshaun Watson's contract. Cleveland had a terrible run defense last year (0.045 EPA per rush allowed) and, though Myles Garrett is an All-Pro player, the Browns desperately need to address the rest of their defensive line. Amari Cooper is the only current player that, if cut before June 1st, would save them more than $3 million in cap space (he would save them $8.6 million). But, if they did that, it would leave them with Donovan Peoples-Jones, David Bell, and Jakeem Grant as their top three wide receivers, not a particularly inspiring group. The Browns have a lot of work to do this offseason, no doubt.
Pittsburgh
Steelers
Current draft picks (round number): 17 (1), 32 (2), 49 (2), 80 (3), 120 (4), 236 (7), 243 (7)
Cap space (effective cap space): $1M (-$3.3M)
Pittsburgh is in a peculiar position. They have a solid haul of draft picks (three top-50 picks), aren't very cap constrained, and seemingly have their franchise quarterback (for now, at least). They are similar to Cleveland in that they have an All-Pro defensive end in TJ Watt, but struggle on the interior of the defensive line. Larry Ogunjobi, Chris Wormley, and Tyson Alualu are all free agents, leaving Cameron Heyward and Montravius Adams as their primary interior defenders. Though Heyward had a phenomenal 2022 season (ranked 5th out of 127 interior defensive linemen with a PFF grade of 89.8), he will be turning 34 this offseason. The Steelers have always been known for their vaunted defense, but they are going to need to make some big moves to get back to the gold standard of years past.

Baltimore
Ravens
Current draft picks (round number): 22 (1), 86 (3), 124 (4), 159 (5), 199 (6)
Cap space (effective cap space): $26.9M ($23.6M)
If I had to guess, Lamar Jackson will be back on the Ravens in 2023 under the franchise tag. It seems unlikely that he'll take anything less than a guaranteed contract and after Jackson ended the season with another injury it seems unlikely that Baltimore would grant him one. Should that be the case, Baltimore needs to do its best to surround Jackson with more receiving talent. Trading for a player like DeAndre Hopkins seems like the best route for them if they want to amplify their wide receiver room because, as I've noted, the free Agent wide receiver class is a bit lackluster outside of Jakobi Meyers.
Cincinnati
Bengals
Current draft picks (round number): 28 (1), 60 (2), 92 (3), 131 (4), 165 (5), 206 (6), 248 (7)
Cap space (effective cap space): $35.6M ($32.9M)
Many are saying that the Bengals' window is closing given they'll soon have to pay Tee Higgins, Joe Burrow, and Ja'Marr Chase, who are all eligible for contract extensions this offseason (Higgins and Burrow) or next (Chase). Joe Burrow would say otherwise, but the reality is that it's only going to get more difficult for Burrow and the Bengals' front office from here on out. Tee Higgins has been linked to trade suggestions for these reasons alone because they could easily fetch a first-round pick for him as the Titans did for AJ Brown last offseason. In any case, I would expect Cincinnati to invest heavily in the trenches on both sides of the ball as well as their secondary. Fortunately, the free Agent pool is filled with players that fit the needs that Cincinnati has.