NFC North: Key Free Agents, Draft Picks & Needs, and Available Cap Space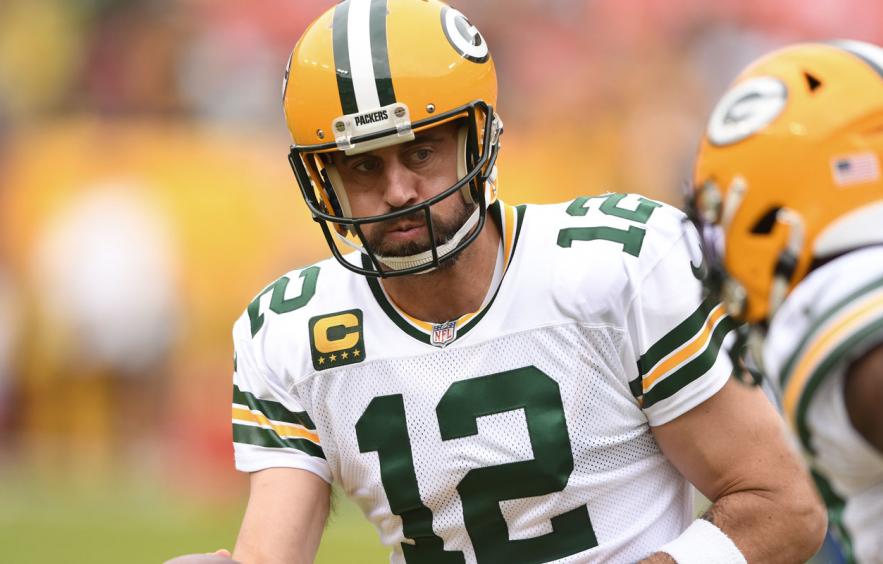 Mitchell Layton/Getty Images
The NFL offseason is a time for teams and fanbases to reset expectations for the upcoming year. While we haven't officially gotten to the offseason yet, 30 of 32 teams have already had their focus shift to the next season. However, some teams are in a better position than others to equip their team for future success - whether immediate or down the road.
In this series of articles, I will be going division-by-division and highlighting what each team has to work with this offseason in terms of resources in the form of draft capital and available cap space. I'll also offer some predictions of how teams might attack the offseason based on the capital they have available and how it could impact their team.
---
More Resource Dashboards: NFC East | NFC West | NFC South | AFC East | AFC West | AFC North | AFC South
---
As a reminder, here is a breakdown of key offseason dates that may impact this information:
March 7: deadline for teams to use the franchise tag
March 13: legal tampering period opens
March 15: NFL free agency begins and the new league year starts
April 21: deadline for restricted free agents to sign offer sheets
April 27-29: NFL draft
May 1: deadline for teams to exercise 5th-year options on 2020 first-round draft picks
July 15: deadline for franchise tag players to sign an extension
As of February 6, 2023
Chicago
Bears
Current draft picks: 1 (1), 53 (2), 64 (3), 103 (4), 133 (4), 137 (5), 150 (5), 220 (7)
Cap space (effective cap space): $90.9M ($82.1M)
With the No. 1 overall pick in this spring's draft and the most cap space in the league, the Chicago Bears are well-equipped to make some moves this offseason. The wide receiver free Agent class is relatively weak this year, so I expect them to address that in the draft. But, there is a bevy of other free agents that could make their way to Chicago - Marcus Davenport (EDGE), Ethan Pocic (C), or Da'Ron Payne (DL), just to name a few - who would fill some of the many needs that Chicago has. Chicago controls its own destiny this offseason and there is a lot of pressure on second-year GM Ryan Poles to use his resources wisely.
Green Bay
Packers
Current draft picks: 15 (1), 45 (2), 78 (3), 116 (4), 151 (5), 171 (5), 234 (7), 237 (7), 244 (7), 256 (7), 259 (7)
Cap space (effective cap space): -$16.5M (-$20.4M)
The direction that Packers take this offseason will be largely dictated by whether Aaron Rodgers returns as the team's starter in 2023. Regardless, Green Bay will need to find ways to get under the cap because Rodgers' contract is going to be a big hit in dead cap whether he's on the team or not. It wouldn't shock me to see Aaron Jones ($10.4m in cap savings), a key staple in Green Bay's offense, be released given they still have the youthful AJ Dillon. Still, for the fourth year in a row, Green Bay is in desperate need of more offensive firepower, especially if they go all-in with Rodgers again. I'm sure Packers fans (myself included) are already setting themselves up for disappointment when Brian Gutekunst inevitably goes heavy on defensive players in the draft.

Detroit
Lions
Current draft picks: 6 (1), 18 (1), 48 (2), 55 (2), 81 (3), 154 (5), 183 (6), 194 (6)
Cap space (effective cap space): $13.8M ($2.5M)
Last offseason, Brad Holmes did a phenomenal job of setting the Lions up for success, helping open their window much sooner than a lot of people expected. As with many teams, the quarterback situation is in limbo. Jared Goff played well last year, but Detroit has a chance to get their franchise QB in this year's draft, and cutting Goff could save Detroit nearly $21 million. They also have a flock of young, offensive talent (Amon-Ra St. Brown, Jameson Williams, D'Andre Swift) and one of the league's best offensive lines. With that, I would prefer to see Detroit take the plunge at a rookie quarterback now while they have the offensive structure in place and can take advantage of the rookie quarterback contract window. Whatever Detroit decides to do, I trust that Holmes will work his magic again.
Minnesota
Vikings
Current draft picks: 23 (1), 87 (3), 119 (4), 160 (5), 177 (5)
Cap space (effective cap space): -$23.4M (-$25.9M)
Minnesota fans may want to steer clear because it doesn't look good for the Vikings this offseason. While the Minnesota Vikings are coming off of a 13-4 season (great by many standards), there are plenty of reasons to believe that regression is going to hit them very hard next year. This should be the case even more because Minnesota is in a bind with what they have available to them, which is currently only five draft picks and being $23 million over the cap. Adam Thielen (32 years old, $19.9M cap hit), Harrison Smith (33 years old, $19.1M cap hit), and Za'Darius Smith (30 years old, $15.4M cap hit) could all be cap casualties this offseason. Similar to the aforementioned Brad Holmes, I trust that Kwesi Adofo-Mensah will find a way to put Minnesota in a better position than they are right now and make them NFC North contenders again.