AFC East: Key Free Agents, Draft Picks & Needs, and Available Cap Space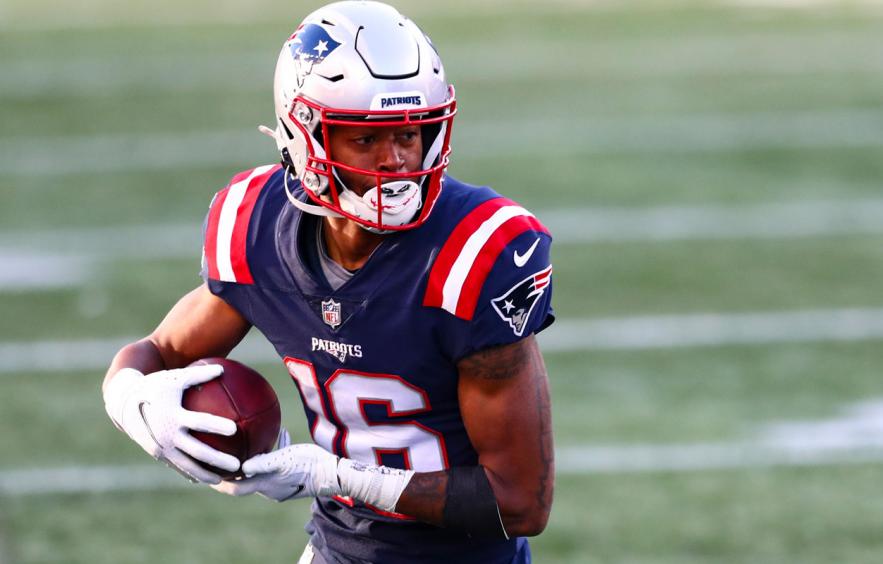 Adam Glanzman/Getty Images
The NFL offseason is a time for teams and fanbases to reset expectations for the upcoming year. For 31 of the 32 teams, disappointment just struck and the focus quickly shifts to the next season. However, some teams are in a better position than others to equip their team for future success - whether immediate or down the road.
In this series of articles, I will be going division-by-division and highlighting what each team has to work with this offseason in terms of resources in the form of draft capital and available cap space. I'll also offer some predictions of how teams might attack the offseason based on the capital they have available and how it could impact their team.
---
More Resource Dashboards: NFC North | NFC East | NFC West | NFC South | AFC South | AFC West | AFC North
---
As a reminder, here is a breakdown of key offseason dates that may impact this information:
March 7: deadline for teams to use the franchise tag
March 13: legal tampering period opens
March 15: NFL free agency begins and the new league year starts
April 21: deadline for restricted free agents to sign offer sheets
April 27-29: NFL draft
May 1: deadline for teams to exercise 5th-year options on 2020 first-round draft picks
July 15: deadline for franchise tag players to sign an extension
As of February 7, 2023
New York
Jets
Current draft picks (round number): 13 (1), 43 (2), 74 (3), 112 (4), 185 (6), 207 (6)
Cap space (effective cap space): -$1.3M (-$5.3M)
I never want to say a team is a quarterback away, but if any team were to fit that description it would be the New York Jets. The rumors this offseason have been that New York is focused on bringing in a veteran quarterback - Derek Carr, Jimmy Garroppolo, and, most notably, Aaron Rodgers have been tied to joining the Jets. Regardless of who they bring in, the Jets need to concentrate on shoring up their offensive line. Connor McGovern (who played every snap for the Jets in 2022) is set to hit free agency along with left tackle George Fant. They have a great core of young studs at other key positions, but how they handle the quarterback situation could change the trajectory of this franchise.
New England
Patriots
Current draft picks (round number): 14 (1), 46 (2), 76 (3), 107 (4), 117 (4), 135 (4), 184 (6), 187 (6), 192 (6), 210 (6), 258 (7)
Cap space (effective cap space): $32.7M ($28.5M)
The New England Patriots have a lot to work with this offseason in the form of over $30M in cap space and 11 total draft picks. While a lot of teams are in need of receiving depth, no team needs help more than the Patriots. Both Nelson Agholor and Jakobi Meyers (who has been tagged as the top free-agent wide receiver) are set to hit free agency, which would leave them with just DeVante Parker, Kendrick Bourne, and Tyquan Thorton as their top options. New England desperately needs to surround Mac Jones with more talent if they want any hope of him developing.

Miami
Dolphins
Current draft picks (round number): 51 (2), 77 (3), 84 (3), 197 (6), 240 (7)
Cap space (effective cap space): -$16.4M (-$22.9M)
Though the Dolphins hired Vic Fangio as their defensive coordinator, this defense still needs a ton of help. Miami's defense ranked 24th in EPA per play allowed and 18th in pressure rate. Regretfully, it will be difficult to fill those holes given the resources that they have. On the bright side, Miami has the fourth-most simple restructure flexibility in the league, and making those moves would give them approximately $54.8 in cap space. They're also without a first-round pick (it was forfeited for violating league policies) and have just five picks total, tied for the fewest in the league. Miami should be a desirable free agent destination given the weather there, the coaching staff, and the potential that it has to compete in the very near future.
Buffalo
Bills
Current draft picks (round number): 27 (1), 59 (2), 91 (3), 130 (4), 139 (5), 164 (5)
Cap space (effective cap space): -$17.9M (-$20.7M)
Buffalo continues to struggle to get over the hump, losing in the divisional round of the playoffs for the second-straight season. They have the biggest question solved (quarterback), but it continues to be surrounding Josh Allen with the best supporting cast. It looks like Gabe Davis may not be who many hoped he'd be, and behind him, the options are less than inspiring. But Buffalo's defense ranked just 16th in EPA per play in the second half of the year while allowing 31 and 27 points in their two playoff games. Their cap situation may not look great, but they can use simple restructures to free up $77.6M in cap space (the fifth-most in the league). It feels like the Bills will need another great offseason to keep up with the rest of the AFC juggernauts.