NFL Preseason Week 2 Recap: 15 Must-Know Facts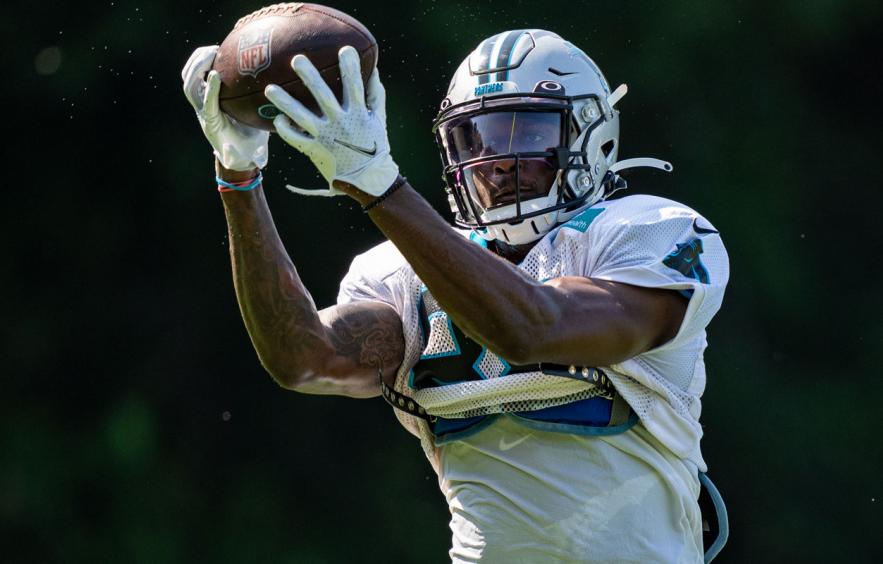 Jacob Kupferman/Getty Images
Are we done with the preseason yet? Getting through a whole game at this juncture isn't the easiest of tasks, as most of the fantasy-relevant guys are barely on the field, but at least we saw more than in Week 1. As fantasy managers, we do need some clarity before the bulk of drafting starts, so that's where I come in. Here's a position-by-position look at how Week 2 went down, so you can plan and adjust accordingly for the onslaught of upcoming drafts.
---
More preseason takeaways: Week 1 Takeaways
---
Note: All player ADPs mentioned are courtesy of Underdog.
Quarterbacks
Cam Newton will not give in without a fight: In three drives, Newton went 8-of-9 for 103 yards with one touchdown and zero interceptions. He showed solid chemistry with Jakobi Meyers, including effective pre-snap communication via hand signals. Mac Jones was also productive, leading a 17-play drive for 91 yards and ending the night completing 13-of-19 passes for 146 yards. Newton and Jones are leaving draft boards as the QB33 and QB34, respectively, for now.
Mitch Trubisky had himself a revenge game: The Bills backup led four consecutive touchdown drives on his way to a 28-220-1 line in the first half of play. Trubisky isn't fantasy-relevant unless something were to happen to Josh Allen, but I'm sure it felt amazing to light up the Bears. He could be an insurance flier in really deep best ball or Superflex leagues if your QBs aren't the strongest and you need a potential lottery ticket. Remember, we're talking the equivalent of matching three numbers, not the Powerball because it is indeed Mitch Trubisky.
Despite his boyish looks, Zach Wilson appears to be a grown-man QB: Wilson was 9-for-11 for 128 yards and two touchdowns, with zero three-and-outs. Currently being drafted as the QB25 in the 16th round in Underdog drafts, the rookie makes for a very inexpensive option to stack with his pass-catchers or as what appears to be dependable depth. Wilson is also shaping up to be a really nice streaming candidate for redraft leagues, as the Jets' first five opponents surrendered an average of 18.72 schedule-adjusted fantasy points (aFPA) to QBs in 2020. His ADP will climb if he continues to play well in the coming weeks, so draft Wilson cheap while you still can.
Ben Roethlisberger showcased a successfully repaired arm: The 39-year-old signal-caller completed 8-of-10 passes for 137 yards and two touchdowns and appeared to have the arm strength that was lacking last season. It was a small sample size, but if this is the 2021 version of Roethlisberger we're going to get, paired with his bevy of talented receivers, he's being undervalued all over the fantasy landscape. At QB23, Big Ben makes for an excellent later-round grab in best ball and Superflex leagues. He could also be someone to draft late if you decide to play QB chicken in redraft formats.

Running Backs
The Chiefs are down a few RBs... for now: Clyde Edwards-Helaire sprained his right ankle in Friday night's contest, while Darrell Wiliams entered the concussion protocol. That leaves Jerick McKinnon and Darwin Thompson in the KC backfield. We'll have to wait for more news on CEH's ankle, but for now, this doesn't change much fantasy-wise, except perhaps we should throw a few more darts at McKinnon or Thompson in the final rounds of best ball drafts.
Najee Harris showed pass-catching chops: The rookie had a very nice debut on Saturday night with six touches for 63 all-purpose yards. The bulk came on a short pass up the middle he turned into a 46-yard gain, which set up the Steelers' second score. Harris is set up for monster volume this season and could turn into an RB1 with an improved Pittsburgh offense. You'll have to pay for him, though, as the rookie's ADP is 20.0 (RB13).
Devontae Booker is emerging as the Giants' No. 2 RB: Booker didn't have the best start to camp, but he's showing he can do it all behind Barkley if the star RB goes down or isn't fully healthy for Week 1. In the first quarter of Sunday's contest, Booker had six carries for 27 yards and a score, along with two receptions for 13 yards. Right now Booker is free (RB68) and should be in consideration as a late-round target or insurance for those who roster Barkley.
Wide Receivers
DeVonta Smith fans can breathe a sigh of relief: After an MCL sprain sidelined the rookie for a few weeks, Smith made his professional debut and appeared healthy and ready for NFL action. He had two catches for 19 yards. More importantly, though, he made a solid cutback on corner Michael Jackson for a 10-yard reception. Smith's ADP fell about five positional spots and a half of a round from July to August and is currently 77.1 (WR38). It could climb a bit as the preseason chugs along, as long he continues to make plays and remains healthy.
Jaylen Waddle avoided serious injury, and is looking like a solid value: This year's No. 6 overall pick collided with an Atlanta defender and came up in obvious pain, but returned to action after heading to the medical tent to have his left leg checked out. Waddle caught three passes for 21 yards on the day and should see a decent chunk of the targets in this Miami offense, despite there being plenty of weapons. The rookie's eighth-round ADP barely has him as a WR4, yet he offers plenty of upside in this young offense, especially at that price tag.
Ja'Marr Chase has a mild-to-moderate case of the dropsies: No need to panic folks, but the rookie dropped a third-down pass on each of the Bengals' first three drives. He has been out of football since 2019, so perhaps he needs a bit more time to get used to the pace of professional football than your standard rookie, or he could have just had a bad night. Either way, Chase needs to get that worked out before the regular season. Right now, the 21-year-old receiver is leaving draft boards as the WR23 at spot 46.6.
Carolina got themselves a really good rookie wideout: It was another solid outing for Terrace Marshall Jr., as he added three catches for 50 yards to his three receptions totaling 80 yards from last week. He's currently leaving draft boards as the WR58 at pick 120.8. If he replaces Curtis Samuel in the slot, he could outperform his pick, especially in PPR leagues.
It's not looking like N'Keal Harry will happen in 2021, if ever: Harry is sidelined for a month due to a shoulder injury, and could even be facing an IR designation to start the season. Even when healthy, the wideout has slipped down the New England depth chart as the summer has rolled along. His ADP is crazy cheap at 215.3, but I'd rather take a chance on Rashard Higgins or Josh Reynolds in that range as they're players in better offenses with more chances to put up some spike weeks in best ball formats.
Tight Ends
Tyler Kroft may actually be a thing this season, at least on his own team: People have been pounding the table for the Chris Herndon breakout for years and they may need to take a seat again in 2021. Herndon and Kroft's snap share was pretty close, which could mean that neither TE is super relevant. However, Kroft caught two balls for 36 yards and two touchdowns, while Herndon had one catch for five yards. None of this matters for season-long formats, but it looks like Kroft may be the better late-round dart in best ball leagues.
Kickers (Yes, Kickers)
Another year, another kicking issue in New England: This is not the first time that we are a few weeks away from Week 1 and the Patriots are dealing with a glaring hole at kicker. Nick Folk is injured and has missed both preseason games, and rookie Quinn Nordin has been wildly inaccurate. He made field goals of 35 and 51 yards in the first game, yet missed a late extra point, then followed that up with two more missed extra points and a botched field goal on Thursday against Philly. If Folk can get healthy by Week 1 he should win his job back, but it appears we could see the Patriots working out some kickers this week.
The Jets appear to have found their leg: New York waived Chris Naggar, putting all their chips in on Ammendola, and it appears to have been a great move. The 24-year old was perfect on Saturday, nailing all three field goals and two extra points including an easy 54-yarder. Matt Ammendola should be on the streaming radar this season for fantasy purposes.