NFL Week 9 Betting Picks & Preview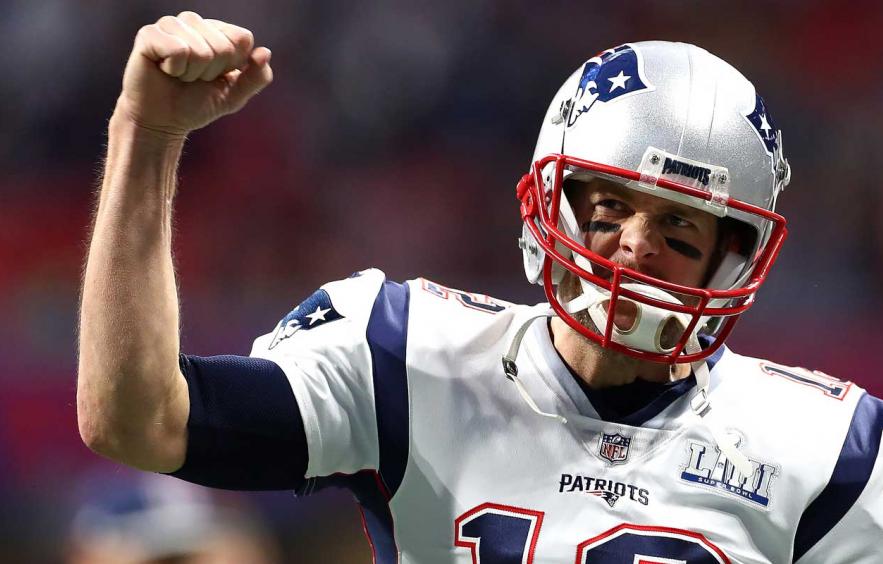 Maddie Meyer/Getty Images
Week 8 Recap: Woof. After Matt Ryan was ruled out for the Falcons' matchup with the Seahawks, I took my Seattle (-3.5) play off the board. I wound up adding two plays (Colts -5 over the Broncos and Panthers +4 versus the 49ers) and neither team came close to covering. My other loss was the Bills, who were blown out by the Eagles in the second half, while my lone victory was the Giants/Lions over. It was an ugly week, one which dropped my overall record to 14-13 ATS.
No excuses. Rebound week.
457 Chicago Bears at 458 Philadelphia Eagles
Spread: Bears +5
O/U: 42
Time: 1:00 p.m. ET, Sunday, November 3
This line feels inflated based off what we saw out of these two teams a week ago. While the Eagles routed a previously hot Bills team as a 2-point underdog, Matt Nagy, Mitch Trubisky and Eddy Pineiro blew an opportunity to win a game for the Bears, who lost to the Chargers in gut-wrenching fashion.
That said, the Eagles remain banged-up on both sides of the ball. Miles Sanders (shoulder) was limited in practice on Thursday, but left tackle Jason Peters (knee), linebacker Nigel Bradham (ankle) and defensive tackle Tim Jernigan (foot) are all likely to sit another week. This is also still the same Philadelphia team that was whipped by the Vikings and Cowboys in back-to-back games before circling the wagons a week ago in Buffalo. So why lay nearly a touchdown on the Eagles against a Bears team that, while struggling, still has a stout defense?
Nothing I write about Chicago's offense will make you feel good about backing Trubisky. That said, he did throw for 303 yards and a touchdown against the Eagles on January 6 in a playoff matchup last season. There's a legitimate argument to be made that he's a worse quarterback now than he was on that night, although it's not as if Trubisky was good then either. Nevertheless, this line is inflated. The Bears defense should keep the team in the game, much like it has done for most of the season.
NFL Week 9 Selection: Chicago Bears +5
---
DraftKings Sportsbook Deposit Bonus: Available to Current & New Users! Create an account, deposit and DraftKings will match 50% of the deposit amount up to $500. Additionally, new users will get their first bet matched with up to a $200 risk-free bet.
---
469 Cleveland Browns at 470 Denver Broncos
Spread: Broncos +3.5
O/U: 39
Time: 4:25 p.m. ET, Sunday, November 3
This is what I would call a "principle play." It's less about the Broncos, who will start Brandon Allen at quarterback, and more about the Browns, who aren't good, yet are laying 3.5 points on the road this Sunday. Are you kidding me? Allen is unknown, but we don't know if he's going to be a liability yet. Plus, how much worse can he be than Joe Flacco, who was a statute in the pocket and often refused to throw more than four yards at a time? This is the year of backup quarterbacks, so why not back Allen?
Plus, despite losing linebacker Bradley Chubb to a torn ACL, the Broncos defense has been suffocating at times. They held an underrated Colts offense to 15 points last week and are only three weeks removed from shutting out the Titans in a 16-0 home victory. Granted, they did give up 30 points to the Chiefs in an embarrassing Thursday night matchup two weeks ago, which is why I played the aforementioned Colts last week. But obviously I put too much stock into that loss to Kansas City and it cost me when the Broncos nearly beat the Colts outright as an underdog a week ago.
I don't care about Baker Mayfield storming out of a media session earlier this week. It was a bad look and I do think he uses the, 'I tell it like it is' statement to mask his lack of maturity. But the bigger issue is that Mayfield leads the league in interceptions, plays behind a horrendous offensive line (one that has allowed the sixth-most sacks this season) and has simply not played well this year. Again, why lay 3.5 points on a Browns team struggling to find ways to win?
NFL Week 9 Selection: Denver Broncos +3.5
---
Looking for more picks? Check out Sharp Angle Sports for access to Anthony's CFB selections and exclusive NFL selections from SuperContest Winner James Salinas, who is a documented 63% ATS over 320 NFL selections since 2015.
---
471 Green Bay Packers at 472 Los Angeles Chargers
Spread: Packers -3.5
O/U: 48.5
Time: 4:25 p.m. ET
The Chargers beat the Bears a week ago at Soldier Field but they were outgained 388-231, produced 15 fewer first downs than Chicago (26 to 11) and believe it or not, Mitch Trubisky threw for a higher average per pass (7.2) than Philip Rivers (6.9). In other words, the Bolts were largely outplayed by the Bears, but Chicago turned the ball over twice and missed a game-winning field goal thanks to questionable late-game decision-making by head coach Matt Nagy.
Here's a hypothetical for everyone: If the Bears would have won last week and the Chargers fell to 2-6 instead of improving to 3-5, what would the Packers-Chargers line have been this week? Packers by 4, or even 4.5? Instead, the number opened at 3 and has only been bought up a half-point to 3.5. Even though they're a huge public team this week, I love the value we're getting with Green Bay.
Only Jared Goff of the Rams has had more dropbacks under pressure than Rivers, who has been hit a league-high 28 times. Rivers is partially to blame because he holds onto the ball forever, but his offensive line is also one of the worst in football. The offensive tackle tandem of Trent Scott and Sam Tevi is one of the worst in football and this is a matchup the Packers should exploit on most possessions this weekend.
Granted, it wasn't a great look for Green Bay's defense that it was largely shredded by a Patrick Mahomes-less Chiefs team in the final three quarters last Sunday night. Still, give me the opportunity to back Aaron Rodgers while only laying a field goal and I'm going to take it more times than not. I admit the Packers might be a tad overvalued in this spot, but not to the degree of bypassing on what looks like a great number.
NFL Week 9 Selection: Green Bay Packers -3 (buy the hook from 3.5 down to 3)
473 New England Patriots at 474 Baltimore Ravens
Spread: Patriots -3
O/U: 45
Time: 8:20 p.m. ET, Sunday, November 3
I love backing a quality underdog but we're simply not getting enough points with Baltimore this week to fade a New England team allowing just 7.6 points per game this season. Granted, outside of one trip to Western New York about a month ago, the Pats have not been tested. But the same theory applies to Tom Brady as it did above with Rodgers: We're only laying a field goal with the G.O.A.T.? Sign me up.
The Ravens should get cornerback Jimmy Smith back this week after he missed the last six games due to a knee injury. His presence will help, but this is still a Baltimore defense that has amassed only 12 sacks while surrendering 265.4 yards passing this season. There's a reason why the Pats took the gamble on Antonio Brown earlier in the year and parted with a second-round pick to acquire Mohamed Sanu from the Falcons last week: They're in need of more quality pass-catchers. Nevertheless, this is still an exploitable matchup for New England.
Finally, the Pats are 8-0 straight up and 6-2 against the spread this season. Say what you want about the competition they've faced but oddsmakers factor that in when setting the lines. And New England is still routinely beating said lines. The Ravens, meanwhile, are just 2-5 against the number, which includes an 0-3 mark at home. I'll gladly lay three points on a Pats team currently crushing everything in its path.
NFL Week 9 Selection: New England Patriots -3
2019 NFL ATS Betting Record
Week 1: 1-2
Week 2: 1-2
Week 3: 3-1
Week 4: 3-1
Week 5: 2-1
Week 6: 1-2
Week 7: 2-1
Week 8: 1-3
Season Total: 14-13 (52%)