Monday Night DFS Single-Game Breakdown: Texans at Saints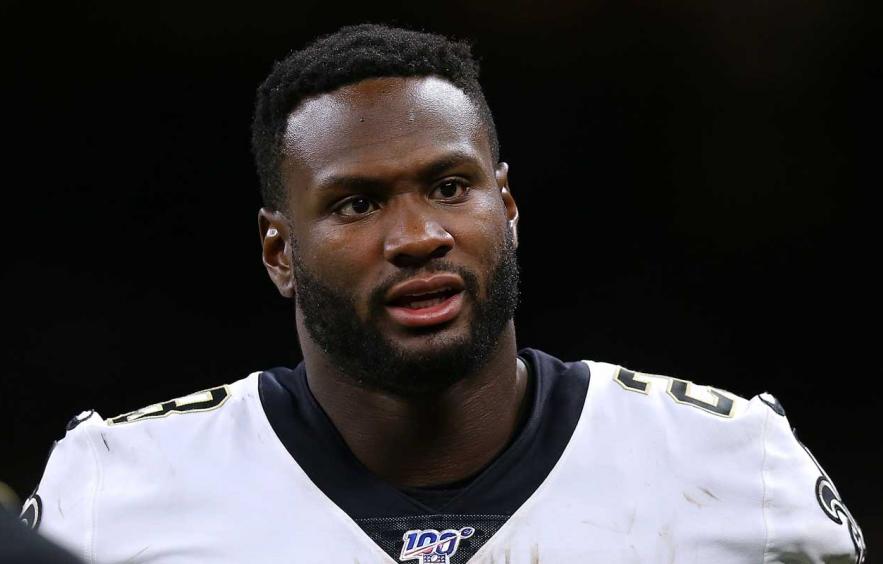 Jonathan Bachman/Getty Images
It was an exciting Sunday of football that saw the likes of Lamar Jackson and the 49ers DST break the slate. We now turn our attention to the first Monday Night Football game of the season that sees the Houston Texans visiting the New Orleans Saints in what should be a high-scoring affair.
Let's break down the game and how we can find the edge that might get us at the top of the leaderboards.
Injuries
It appears Coutee will play, but if he doesn't it's a bump to the volume of Will Fuller and newly acquired Kenny Stills.
Evaluation of Vegas Spread and Total
New Orleans -6.5 Over/Under 52.5
Vegas expects points to be scored in this game and also figures the home team Saints to win comfortably. Let's look at the likely game flow given this spread and total and assign some probabilities to each potential outcome.
Close, low-scoring game (<40 points) - 5%
Close, average-scoring game (40-49 points) - 20%
Close, high-scoring game (50+ points) - 20%
Blowout for the home team, low-scoring game - 5%
Blowout for the home team, average-scoring game - 20%
Blowout for the home team, high-scoring game - 20%
Blowout for the away team, low-scoring game - 0%
Blowout for the away team, average-scoring game - 5%
Blowout for the away team, high-scoring game - 5%
What Players Benefit Most From Potential Gameflow
Close, low-scoring game (<40 points)
Close, average-scoring game (40-49 points)
Close, high-scoring game (50+ points)
Blowout for the home team, low-scoring game
Blowout for the home team, average-scoring game
Blowout for the home team, high-scoring game
Blowout for the away team, average or high-scoring game
Pricing and Projections
These projections are taken from the industry-leading 4for4 DFS projections at the time this article was written. The prices listed are the default single-game prices on both sites. For the Captain spot on DraftKings, the price (and subsequent fantasy points awarded) are multiplied by 1.5.
Roster Construction
The Captain Slot
There's a lean to the three main cogs of the Saints offense in Drew Brees, Alvin Kamara, and Michael Thomas. If you think the Texans can keep it close, then Deshaun Watson and DeAndre Hopkins are also in play. Duke Johnson and Will Fuller are fringe Captains, but the probability they outscore the other five are slim and we want to focus on those who are going to score the most fantasy points to maximize that 1.5 times multiplier.
Ownership
I definitely expect the seven players mentioned above to dominate the ownership with Jared Cook also garnering significant ownership as he's the "sexy" pick this offseason (as attested by his ADP in season-long drafts). I expect to see a lot of two QB lineups which means there is going to be a need for some value options. That'll drive up the ownership of the likes of Ted Ginn, TreQuan Smith, Will Fuller, and Keke Coutee while suppressing the ownership of the stud RB's and WR's, but not enough that I think they won't be highly-owned (just enough that it'll be closer to 40-50% instead of 60% plus). The kickers will be popular savings options as well given they are expected to be kicking often in this high-scoring affair.
Potential Low-Owned Difference Makers
If Keke Coutee sits, I like Kenny Stills to outperform his projection and be a good value. The 4for4 projections see the two Houston TEs, Darren Fells and Jordan Akins as both being top point-per-dollar plays and if one of those two can find the end zone, they'll pretty much be a slate breaker at their cheap price tag. The only other potential difference-maker that I have my eye on is Carlos Hyde. If he gets the goal line work, all it takes is one TD for him to smash value.
I'm not sure what Latavius Murray's ownership will be. I think he'll be somewhere around 20-25% and I want to be about double that as I think he's the one player who could have substantial leverage on the field (if you really want to be unique, include him in lineups with Alvin Kamara, the Saints have proven in the past they can have two RB's put up a ton of points).
Optimal Lineup Construction
Using the 4for4 projections these are the optimal ownership numbers when running the numbers through a 300-lineup model:
Some surprising takeaways from the optimal lineups in that it tells us to fade Jared Cook, Will Fuller, Ted Ginn Jr., and Keke Coutee. Essentially what the optimals are saying is that you're better off going to the likes of Darren Fells or a kicker and paying up at the other positions. There is also an argument to be made to be underweight on Alvin Kamara who shows up in only 36% of optimal lineups, but to be overweight on his new teammate Latavius Murray who shows up in 66% of optimal lineups. Deshaun Watson, Michael Thomas, Drew Brees, and DeAndre Hopkins all appear in over 65% of optimal lineups and Duke Johnson is in nearly half the optimals at 45%.
Where's the Edge?
From looking at the optimals it looks like the clear edge is playing Latavius Murray and being underweight on Alvin Kamara. I'm not 100% sold on fading Kamara completely, but I'd only be rostering him in one out of two lineups I made. If you want value, go to the kickers or one of the Texans TEs. It's a bit scary to pull the trigger on that one, but it's the only way you'll be able to get in the known volume of the big names playing in this game. If you do want to go a different direction, then I think the best approach is to just stack one side. For example, instead of having both QB's and both stud WR's, you could go Brees-Thomas-Ginn-Cook with two moderately priced Texans, or vice versa stack up some of the Texans players with some moderately priced Saints.
I tend to like this approach as the Vegas spread suggests the possibility of the score getting out of hand is there and that would lend itself to being overweight on one side of the ball.