DFS Core Four and Value Stacks: Week 17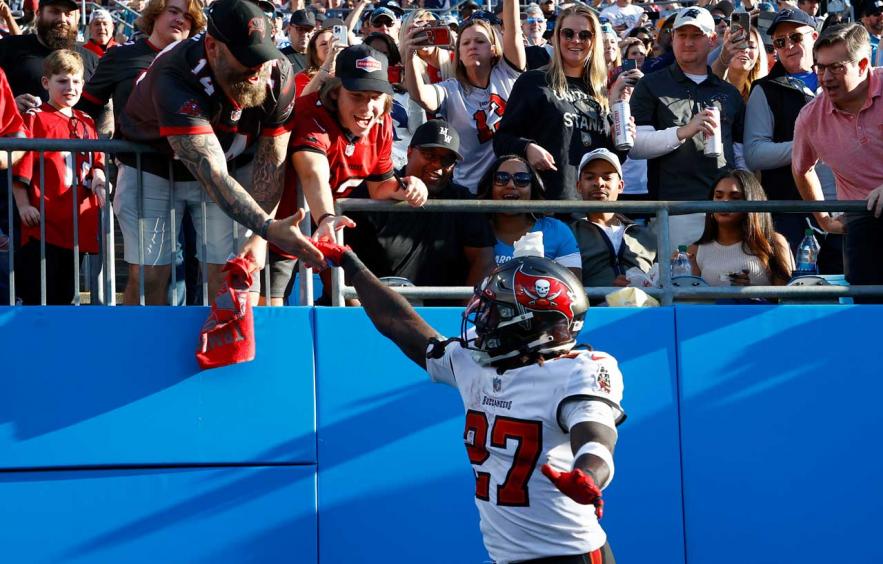 Jared C. Tilton/Getty Images
This Week 17 NFL DFS article consists of two parts, the "Core Four" and value stacks. The Core Four are my four favorite plays on the main slate for any game format, regardless of price or projected percent rostered. All four will almost assuredly be in my cash lineup and be an integral part of my GPP core plays (though they probably won't all be in the same GPP lineup).
For the value stacks, I'll be using 4for4's Stack Value Reports to find stacks that can take down a tournament. I like building contrarian stacks around my chalkier core of players because you only have to get one instance correct for it to hit. Though there may be a chalkier player or two within the value stack, I will usually add a piece from the game that makes the stack a bit contrarian.
For example, if we hit on a contrarian quarterback play while having a pass-catcher or two from that same game, the positive correlation of those stacks is technically getting one contrarian play correct despite filling multiple roster slots. I feel this is easier than having a chalkier stack while trying to hit multiple individual low-rostered plays throughout the rest of your lineup. Keep in mind that these are contrarian stacks, so you don't have to use these stacks in a large percentage of lineups to be overweight on the field. They should be used in tandem with a chalkier core of players.
For up-to-the-minute and Sunday morning updates, be sure to join the 4for4 DFS subscription-only Discord channel.
Core Four Plays
QB
Trey Lance

($6,400 FD/$4,800 DK)

When we get a chance to roster a quarterback at such a discount, it makes sense to do so especially in cash games. Obviously, there's a reason Lance couldn't beat out Jimmy G as the starter in San Francisco from the start, but at his price, he doesn't need to do much to hit value. Earlier in the season against the Cardinals and Seahawks, we saw what Lance could do when given extended action. He ran for a combined 130 yards and that's the type of floor we like to have in cash games. The Texans defense is middle of the pack in terms of fantasy points allowed to quarterbacks, but the combination of value and rushing production puts Lance squarely in play for all formats, but specifically cash games.
WR
Antonio Brown

($8,500 FD/$6,100 DK)

Brown got a massive bump on FanDuel, so this recommendation is more of a DraftKings play. Brown remains in the mid-range on DraftKings despite catching 10 balls for 100 yards in his first game back. In Week 16 with Chris Godwin and Mike Evans on the shelf, Brown saw a target share and air yards share over 50%. The Buccaneers aren't a team that will take their foot off the gas pedal during a game as they have one of the highest pass rates above expectation. Brown should command another massive target share against the hapless Jets' secondary who is arguably the worst in the league. I wouldn't be surprised to see him approach double-digit targets and eclipse the 100-yard mark once again, even with Mike Evans back. Be sure to monitor his status because he has missed some practice time this week.
RB
David Montgomery

($7,200 FD/$6,500 DK)

Montgomery's appeal has come from the passing game more so than anything he's done it rushing in the last few weeks. He will undoubtedly get a good amount of work out of the backfield and on the ground, but it's hard to look past 31 targets in the last four games. Montgomery is popping in our value metric as he is priced a tier below the elite backs despite seeing elite back usage. The Giants rank 16th in schedule-adjusted fantasy points allowed (aFPA) to running backs. I would expect the Bears to try to establish Montgomery early and often in lieu of trying to shred the Giants through the air. If he were just a bruiser he'd never make this list for me, but his usage through the air has made him a safe bet in all formats.
RB
Ronald Jones

($7,000 FD/$6,300 DK)

Jones had 20 carries last week against a solid Panthers' defense. It only resulted in 60 yards, but this week he gets the Jets' defense that should provide much easier sledding. There really isn't extreme value at any position outside of quarterback in Week 17 (so far), so I think we are going to have to live in the mid-tier at running back and wide receiver for much of our roster construction in cash. Jones has a ceiling of 100+ yards and multiple scores in a game that the Buccaneers are favored by two scores. Jones did enough last week to earn the trust of Bruce Arians for another week, though I do think we may see a bit more Vaughn due to his success as well.
Value Stacks to Target
QB
Matthew Stafford

,

Rams

($7,600 FD/$7,100DK)

WR

Cooper Kupp

,

Rams

($10,200 FD/$9,500 DK)

WR

Van Jefferson

,

Rams

($6,000 FD/$5,300DK)

TE

Mark Andrews

,

Ravens

($8,700 FD/$7,400 DK)

I like the Rams for a few reasons. The Ravens are a bottom-five secondary right now and just let Joe Burrow nearly earn his gold jacket in one game. The Rams also burned a lot of us last week with a putrid showing. I don't think the Rams will be a low-rostered stack, but I do think last week's performance will drop them back to the third or fourth in terms of popularity. The Ravens are a pass-funnel, so even if the Rams wanted to get Sony Michel involved it's going to be tough. The Rams' best course of action is to sling the ball all over this secondary. Cooper Kupp is pushing for all-time reconds which is always an added bonus late in the season. He has nearly 40% of the Rams' targets over the last month. The reason I like tacking on Van Jefferson and not Odell Beckham is the fact that the Ravens give up a lot of deep touchdowns. Despite Jefferson taking a slight backseat to Beckham in terms of targets, he owns the higher depth of target at nearly 15 yards. I like making this stack unique with Jefferson hoping for a deep ball or two.

There really isn't much to say about Andrews at this point other than both backup quarterbacks have peppered him with opportunities since Lamar Jackson has gone down with his ankle injury. His price is getting out of control, but the Rams are going to need to be pushed in this game for this stack to work, so it only makes sense we run it back with Andrews. Not only is he out-targeting Marquise Brown over the last month, but he has more air yards and a higher depth of target. Andrews has become the chunk play option for the Ravens.
QB
Tua Tagovailoa

,

Dolphins

($6,700 FD/$5,800DK)

WR

Jaylen Waddle

,

Dolphins

($7,000 FD/$6,700 DK)

WR

A.J. Brown

,

Titans

($7,500 FD/$7,500DK)

It's readily apparent that Tua has locked onto Jaylen Waddle as his go-to wide receiver. It was probably an anomaly that Devante Parker and Mike Gesicki got such little usage on Monday night against the Saints. However, I don't think it was a fluke that Waddle received nearly half of the Dolphins targets this past week. Because the Dolphins aren't a volume passing team, it makes sense to only single-stack here. I could see this game being somewhat of a slugfest and only Waddle and Brown getting there because of the concentrated target share. The Dolphins used Waddle in a variety of ways on Monday that will be sure to continue in the last two games of the season. Most notably, Waddle lined up in the backfield for angle routes and swing passes to get the ball in his hands quickly and let him use his athleticism to make plays.

A.J. Brown returning to the Titans and dominating the 49ers was a pleasant sight. Brown accounted for 77% of the Titans' air yards and 55% of their targets. The combination of Waddle and Brown could very well account for half of the targets in this game. I like adding the quarterback-less stack of Waddle and Brown to lineups with other stacks as well.