Winners and Losers in PPR Formats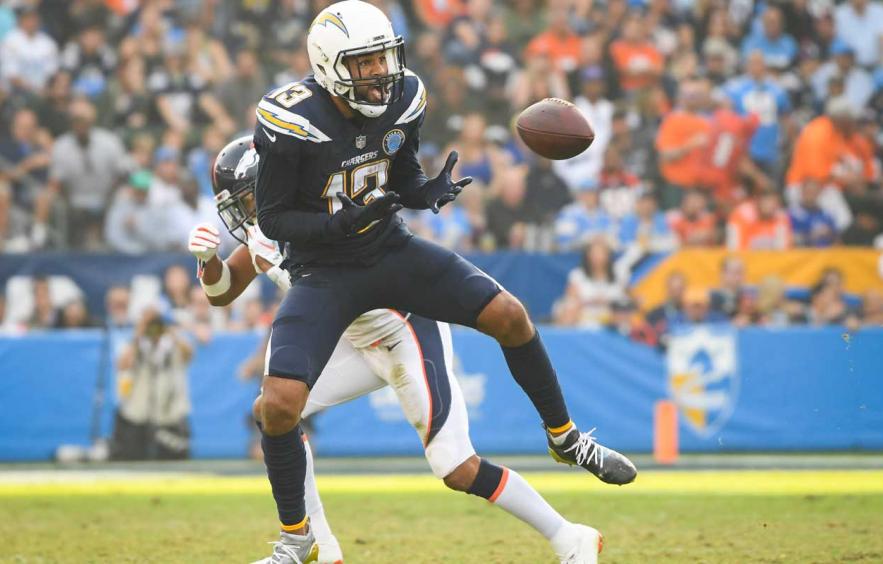 Harry How/Getty Images
What's in a name?
What does it matter what a fantasy league is labeled if we can simply select the best players available to our team? If we know that a player is going to be good, is it even necessary to bother with league settings? Is there that much of a difference?
Create or join a 2020 Yahoo Fantasy Football League for free today
For some players; no, not really. Christian McCaffrey, for instance, is going to score the most fantasy points in practically any league setting if he continues to touch the ball 350+ times and rack up over 2,000 yards by land and air every season. But other players are reliant on a specific facet of their game to be reliable fantasy assets; either their touchdown scoring prowess in the red zone or their ability to find soft spots in the defense to work as check-downs for their quarterbacks. Those are the trickier players to identify and are the basis of this article.
Below, I will run through some of the players who are most affected by the switch in league scoring from standard-to-PPR. At the end of the article, you will find a data dump of the top-ranked running backs, wide receivers, and tight ends with the corresponding ranking difference between standard and PPR scoring.
PPR Winners: Running Backs
Tarik Cohen

,

Bears

PPR Ranking Difference: +12

As per usual —at least the four years he's been in the league— Tarik Cohen will provide nearly all of his fantasy value through the passing game. In the first three seasons of his career, Cohen has averaged a measly 83 rushing attempts a year but has provided fantasy players with an average of 89 targets per calendar flip. The division of labor between him and David Montgomery is not likely to capsize heading into 2020 with the same coaching staff that lined Montgomery up in the slot or out wide only 20 snaps during his rookie season. To put that in context, Cohen had 207 such snaps. The 5'6", 181-pound "scatback" won't be taking hold of the early-down role any time soon, but he can be used as a plug-in in PPR leagues and makes for a worthwhile consideration as a floor play in best-ball leagues.
Austin Ekeler

,

Chargers

PPR Ranking Difference: +8

Ekeler took over the starting role from Melvin Gordon from Weeks 1-4 while Gordon was still on the sidelines due to his holdout, and carved out a piece of the pie that would see him finish as the overall RB6. He managed to be the only back in the top-20 to finish with less than 150 rushing attempts (132), racking up 193.3 of his 267 half-PPR fantasy points in the passing game (92-993-8). Ekeler accrues enough receiving yardage on more than simply running back screenplays to be viable in standard-scoring formats, but the Chargers rushing usage is sure to be spread across him, Justin Jackson, and fourth-round rookie Joshua Kelley.
Chris Thompson

,

Jaguars

PPR Ranking Difference: +7

Thompson has played his entire seven-year career with the Washington Football Team, including a five-and-a-half season span with newly appointed Jaguars offensive coordinator Jay Gruden. He will have a chance to reprise his role as a passing-down specialist behind Leonard Fournette, who just had a woefully inefficient year on his shockingly high 94 targets. Thompson averaged 5.4 targets per game over the past three seasons and that would make for some useful weeks at his current average draft position of 21.08.
PPR Winners: Wide Receivers
Sterling Shepard

,

Giants

PPR Ranking Difference: +16

Regardless of what quarterback Sterling Shepard has been playing with or what offensive system he's been playing in, his usage has been consistent across his four-year career; low aDOT, high catch percentage targets. Shepard has averaged a respectable 7.1 targets per game in the 53 games he's played, but only 54 yards per contest. This makes him a usable WR3/4 in full-PPR leagues but not productive enough in other scoring settings. Because he is most useful from the slot —an area of the field that teammate Golden Tate has been perfecting for the last decade— Shepard's ceiling is extremely limited and his priority in your draft should reflect that.
Keenan Allen

,

Chargers

PPR Ranking Difference: +12

Keenan Allen has been a PPR machine for seven years across San Diego and Los Angeles but his merit will surely be tested in 2020. Allen has averaged 148 targets over the last three seasons with Philip Rivers at the helm and we'll have to see if the Tyrod Taylor/Justin Herbert tandem will keep the team's number one target fed. Per John Paulsen, the last time we have seen Tyrod Taylor on the field for an extended period, the passing game was nowhere near as voluminous as we've seen from the Philip Rivers Chargers; "As a starter in 2015 and 2016 (in Buffalo), Taylor's passing game was roughly 26% lower (from a fantasy points standpoint) than the Chargers' passing game under Philip Rivers in 2019."

If that plethora of targets dry up, Allen will be reduced to a borderline WR2/3 in non-PPR leagues.
Jamison Crowder

,

Jets

PPR Ranking Difference: +12

Crowder's lack of deep-field targets severely decreases his week-to-week volatility which is good for PPR leagues, but not so much for other league settings. Unless he scores a touchdown (or two), he is very unlikely to produce a top-24 week in non-PPR leagues, and that is due solely from where he wins on the football field; in the cushy parts of the field where he can get lined up with a safety or the other team's third cornerback. According to Next Gen Stats, Crowder's 7.9 average targeted air yards ranked him 82nd out of 94 qualifying wide receivers. That's unlikely to change, especially after the addition of Denzel Mims to the receiver room. Crowder is what he is; a medium-floor, low ceiling player who will be a consistent producer but isn't going to win you any weeks in a standard scoring league.
PPR Winners: Tight Ends
Being that the production of the tight end position is predicated so much on scoring touchdowns, it makes sense that PPR scoring affects it the least out of the skill positions. Nonetheless, there are a couple of targets to consider who just saw a considerable piece of their passing offense leave town.
Irv Smith Jr.

,

Vikings

PPR Ranking Difference: +6

Because Kyle Rudolph is still sharing the tight end room, Irv Smith Jr.'s worth in standard-scoring leagues will always have a low ceiling; Rudolph has averaged more than six touchdowns per season since 2016 and even with lowered usage last season (48 targets) he was still targeted 11 times within the red zone. Smith had one fewer target on the year than Rudolph (47) but played on 187 less offensive snaps. Logically, if Smith can see the field more often, we are going to see a large uptick in his offensive involvement. With Stefon Diggs off to Buffalo, the Vikings are going to need to get creative, with the likes of Tajae Sharpe, Chad Beebe, and Olabisi Johnson all playing behind the new top-two tandem of Adam Thielen and Justin Jefferson.
Tyler Higbee

,

Rams

PPR Ranking Difference: +3

If the end of last season is a reflection of things to come for Tyler Higbee, his increased usage would give him a big boost in PPR scoring. Over the last five games of 2019, he went 43-522-2 and he finished off the season with target totals of eight, 11, 14, 11, and 12. With the departure of Brandin Cooks, the Rams have 7.9 vacated targets per game, opening up some room for Higbee to continue his target-hogging ways.
PPR Losers: Running Backs
Mark Ingram

,

Ravens

PPR Ranking Difference: -4

It's not that Ingram can't still carry a full workload —he had 52.7% of the backfield's touches and 53.7% of the backfield's targets in 2019— it's more of a problem with offensive philosophy. The Ravens only targeted running backs on 54 passes last year and when Lamar Jackson can just take off and run, what's the point of three-yard check downs? Baltimore also selected J.K. Dobbins in the second round and if he is going to get playing time early on in his career it is likely coming in the form of passing game work. All dings to Mark Ingram's scoring in a PPR format.
Leonard Fournette

,

Jaguars

PPR Ranking Difference: -5

Leonard Fournette had massive usage last season, and it luckily coincided with his healthiest year in the league. He was able to amass 341 touches for the Jaguars, with 76 of those touches coming through the air. A running back racking up 100 targets is nothing to sneeze at, but when they're only averaging 5.21 yards for every target and ranking 47th out of 59 qualifying running backs (per Sports Info Solutions), the team is likely going to look for some solutions to that problem the following season. That solution likely came in the form of Chris Thompson, who finished 2019 in 18th place of that same metric and should begin usurping passing-down snaps as early as week one. Fournette will have all the rushes he can handle after the team was unable to trade him this offseason, but his catches are sure to take a nosedive.
Jordan Howard

,

Dolphins

PPR Ranking Difference: -10

Jordan Howard's usage dodged a bullet when the Dolphins didn't select an early-round running back during the NFL Draft, but the trade for Matt Breida does just about the same amount of damage to Howard's possible passing game usage. After a rookie season that saw him garner a respectable 50 targets with the Chicago Bears in 2016, his passing game usage has sunk to 32 targets in 2017, 26 in 2018, and 14 in 2019. Howard's appeal in fantasy is his ability to find the end zone and accrue four yards at a time; talents fit much more in line with standard scoring.
PPR Losers: Wide Receivers
Terry McLaurin

,

Football Team

PPR Ranking Difference: -8

McLaurin had an impressive breakout rookie season despite playing on an awful offense, and he'll have a chance to reprieve his role on a very similar offense in 2020. Washington quarterbacks combined for 479 passing attempts last season (28th) despite winning only three games, showing not only the lack of trust they had in their QBs but also the extreme lack of plays they ran because they only possession for an average of 27:12 per game (32nd). Our projections have Dwayne Haskins seeing a little better game script this season and averaging 571 attempts for ~3,900 passing yards. If we extrapolate McLaurin's target percentage from last year (20.4%) to this year, that would equate to 114 targets; which is good but would have ranked him 28th last season.

Unless Haskins improves on his 27% deep completion% (40th/42 qualifying QBs), the big yardage and touchdown games we are looking for in non-PPR leagues are going to be hard to come by for Scary Terry.
DeVante Parker

,

Dolphins

PPR Ranking Difference: -10

The possible further emergence of teammate Preston Williams and a lowly 56.3% catch rate cap the PPR expectations of DeVante Parker. Parker finished the season with 128 targets (13th-most) which at first glance looks phenomenal, but keep in mind that Williams only played the first eight games of the season and Parker saw a huge jump in offensive involvement after Williams tore his ACL (6.5 targets per game pre-injury, 9.5 after-injury). All signs are pointing towards a healthy start of the season for Preston Williams, so we'll get another chance to see who will command the brunt of the targets in 2020.
Mecole Hardman

,

Chiefs

PPR Ranking Difference: -20

Averaging over 20 yards a catch but finishing four regular-season games with zero receptions, Mecole Hardman had an interesting rookie year, to say the least. He had five games out of 19 (including playoffs) in which he had more than 50 yards and not one of his six touchdowns came from within the red zone. What we're looking for in PPR leagues is consistency in usage and as of now, Hardman is volatile, to say the least.
PPR Losers: Tight Ends
Tyler Eifert

,

Jaguars

PPR Ranking Difference: -2

Eifert hasn't been healthy enough to be a consistent producer, and in his first full 16 game season of his career, he was kept healthy by avoiding the seam-stretching ability that made him such a threat but put him in harm's way so often. Switching teams, it's difficult to know if the Jaguars will follow along in the same philosophy that the Bengals did in 2019, but if the 6.9 yards per target are any indication of his usage moving forward, there's not a lot of upside for yardage, and he's unlikely to see anything resembling a double-digit target game. Eifert can be valuable in standard-scoring leagues as a late-round flier just in case he becomes a red zone threat in Jacksonville.
Jared Cook

,

Saints

PPR Ranking Difference: -4

Jared Cook seems like he's had a career resurgence about three times since being drafted in 2009 and scoring nine touchdowns with New Orleans last year may feel like another one. With the additions of both Emmanuel Sanders in free agency and Adam Trautman in the third round of the draft, Cook is going to struggle to see the 65 targets he received in 2019 which means he is not likely to receive top-20 tight end usage. In full-PPR leagues, his touchdown scoring is still a plus, but it's going to be difficult to find games with high catch totals.
Bottom Line
You need to make sure your fantasy rankings are tailored for the scoring settings of your league, or your draft could turn into a disaster. Give yourself plenty of time to comb through the settings of your league before the draft starts so you can make a plan of attack. Below are a few graphs to give you an idea of who is affected the most with the change from standard to PPR scoring, separated by position. For ever-updating rankings and projections, click here.
To view the Top-50 graphs for RBs, WRs and TEs, you must be a subscriber!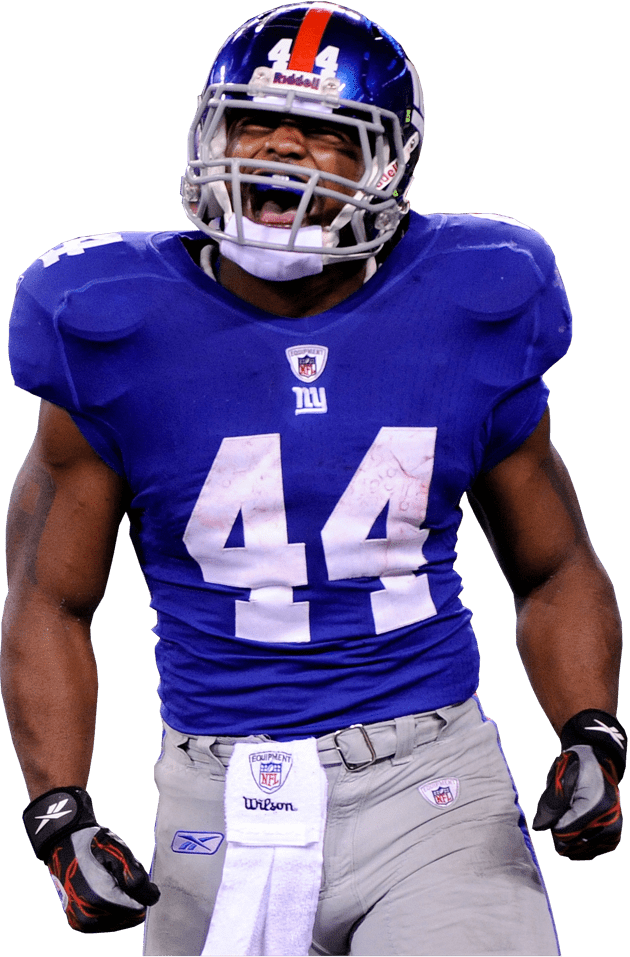 You're Missing Out!
Get access to this article and all our tools and rankings:
All Premium Content
The Most Accurate Rankings Since 2010
Expert Draft Picks w/ DraftAnalyzer
Highest Scoring Lineup + Top Available Players w/ LeagueSync
...and much more!