Eric Ebron's Fantasy Outlook for 2020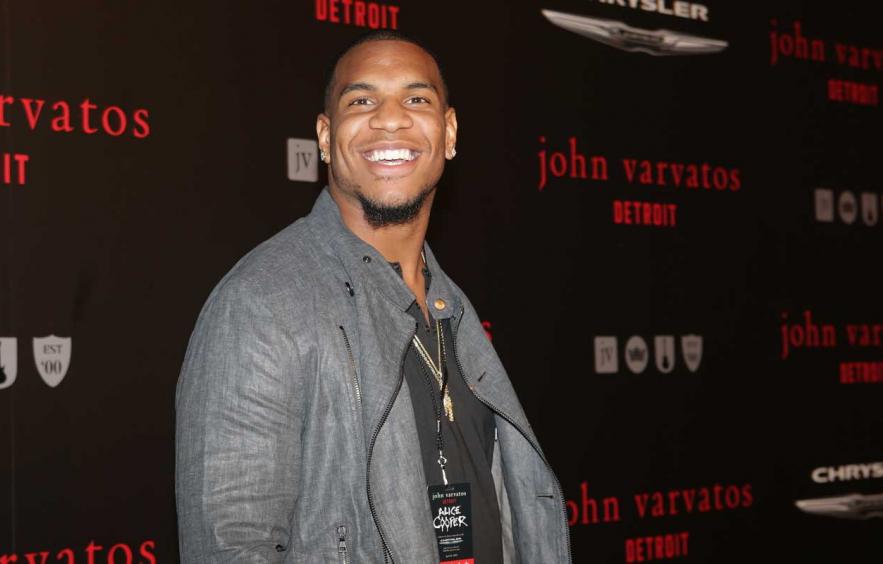 Loreen Sarkis/Getty Images
What word immediately comes to mind when you think about tight Eric Ebron? Is it the word underwhelming, disappointment, or butterfingers? The 26-year old tight end was drafted No. 10 overall by the Lions back in 2014. Ebron was ranked as the top tight end prospect by many notable NFL Draft analysts including Bucky Brooks and Mike Mayock. He has 283 receptions, 3,195 receiving yards, and 27 touchdowns in his career in six seasons as a pro. Travis Kelce has accumulated 283 receptions, 3,648 receiving yards, and 23 touchdowns over the last three seasons.
The Steelers signed Ebron to a two-year, $12 million contract. Pittsburgh's head coach has been watching him since college and didn't hesitate to acquire the Newark, New Jersey native even with tight end Vance McDonald on the roster. Could Ebron be a diamond in the rough for the Steelers or the equivalent of the Joker burning meme from Christopher Nolan's 2008 masterpiece The Dark Knight? This article will discuss his statistical history, how he could be successful with the Steelers, and what you can expect from a fantasy perspective.
Eric Ebron

's Statistical Body of Work

Tomlin and Steelers general manager Kevin Colbert were high on Ebron back in 2014. The talented receiving tight end at North Carolina finished his junior season with 973 receiving yards, 62 catches, and three touchdowns. The Steelers missed drafting Ebron by five picks. His per-game production entering his age 27 season has not lived up to the first round price tag.
Eric Ebron

Per-Game Averages, 2014–2019

| Season | Targets | Receptions | Receiving Yards | Receiving TDs | Half-PPR | Games |
| --- | --- | --- | --- | --- | --- | --- |
| 2014 | 3.9 | 2.1 | 20.7 | 0.1 | 3.6 | 12 |
| 2015 | 5.0 | 3.4 | 38.4 | 0.4 | 7.7 | 14 |
| 2016 | 6.5 | 4.7 | 54.7 | 0.1 | 8.7 | 13 |
| 2017 | 5.4 | 3.3 | 36.0 | 0.2 | 6.7 | 16 |
| 2018 | 6.9 | 4.1 | 47.0 | 0.8 | 11.9 | 16 |
| 2019 | 4.7 | 2.8 | 34.0 | 0.3 | 6.5 | 11 |
Ebron began his career with quarterback Matthew Stafford and the Lions and followed it up with two seasons with the Colts. He is only a season removed from his breakout campaign in 2018 finishing as the TE4 in half-point PPR. Ebron set career-highs in receptions (74), receiving yards (827), and touchdowns (14), catching passes from former Colts quarterback Andrew Luck. His number of drops is exaggerated. Ebron has accumulated 14 over the last seasons on 162 targets. Kelce also has 14 drops over the same time frame, but on 286 targets. Zach Ertz has 13 drops on 290 targets. One thing that must be factored in when evaluating Ebron is target accuracy—in 2018 it tied for the fifth-highest among tight ends; it dropped to 28th last season. This advanced metric is from FantasyData and grades the accuracy of each target on a scale. Ebron's chances of continued fantasy success from 2018 diminished when Luck suddenly retired and Jacoby Brissett took over as the starter.
His role in the offense was reduced as the Colts leaned heavily on the running game. It also didn't help that Ebron played through an ankle injury suffered in early August through late November before finishing the season on injured reserve. He has recently admitted that he's not 100% following his December ankle surgery. The perception of many heading into 2020 is that Ebron is still a bust. That will be addressed soon, but one question you should ask is if he can coexist with Steelers tight end, Vance McDonald.
Fantasy Outlook for
Eric Ebron

in 2020

Ebron's at his best when he uses his athleticism and frame to attack the middle of the football field. He mentioned that Tomlin said that the Steelers would put him in the "best possible situations to succeed." Pittsburgh also restructured McDonald's contract for the 2020 season earlier this year to free up cap space. He's also had his fair share of health issues missing eight games in three seasons. Ebron is being proactive to get to know Steelers quarterback Ben Roethlisberger on a personal level and how the future Hall of Fame quarterback's elite mind views the NFL game. The two have been in constant communication after meeting at a faith-based conference back in January. The two speculated what it would be like if they teamed up in Pittsburgh. Now it's a reality.

Ebron provides the Steelers' offense with another vertical threat they can use in the red zone. The only tight end who finished with more air yards than Ebron back in 2018 was Travis Kelce and Zach Ertz. He and McDonald can coexist. The Steelers will find themselves using more two-tight end formations. Pittsburgh will have the flexibility to spread Ebron or McDonald out into the slot or beef up its offensive line. The Steelers can leverage both of their tight ends as receivers at the same time. The presence of Ebron and McDonald will hurt the fantasy outlook for Pittsburgh wide receivers not named JuJu Smith-Schuster. Diontae Washington and James Washington will see a reduction in snaps played.

Ebron's arrival could negatively impact James Conner who Pittsburgh has used heavily as a receiver out of the backfield over the last two seasons. He's caught 89 receptions over the last two seasons. The signing of Ebron could provide the Steelers flexibility in this year's NFL Draft by not having to burn an early pick on a wide receiver. Pittsburgh's front office continues to surround Roethlisberger with offensive weapons. He may even have a new addition at the running back position after the draft considering Conner's fragility.
Bottom Line
Ebron has landed in a great situation in Pittsburgh with a quarterback in Roethlisberger who's averaged 285 passing yards, 318 passing air yards, and 20.7 fantasy points per game. Back in 2018 Steelers' tight ends McDonald and Jesse James combined for 111 targets, 80 receptions, 1,033 receiving yards, and six touchdowns. Ebron is currently the TE21 in 4for4 ADP rankings. He could easily outperform and finish as a low-end TE1. Ebron should be on your radar if you prefer to address the tight end position late in drafts.