NFL Preseason Week 3 Recap: 15 Must-Know Facts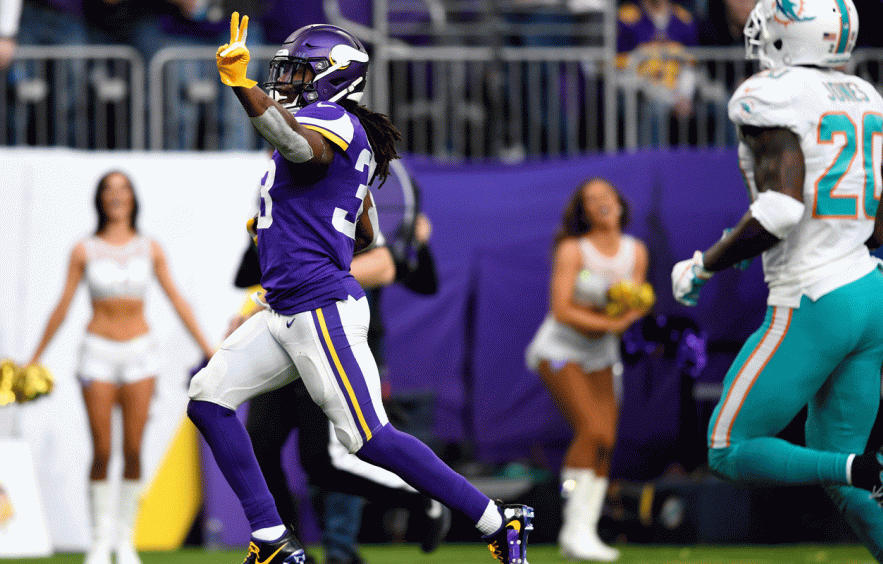 Hannah Foslien/Getty Images
We're almost there, folks. It's the height of fantasy draft time, but no one has the time nor the desire to watch all 16 preseason Week 3 contests. That's where I come in. Here's a position-by-position look at how Week 3 went down, so you can plan and adjust accordingly for the onslaught of upcoming drafts.
Note: All player ADPs mentioned are courtesy of 4for4's Multi-Site ADP Tool.
Quarterbacks
Andrew Luck is walking away from the NFL at age 29: Luck's decision sent shockwaves through both the real and fake football world on Saturday night when he cited that he was "mentally worn down". The cycle of rehab and injury is just too much for the seven-year pro and I commend him for making such a difficult life-changing choice. I can only imagine what it is like to live in constant pain both mentally and physically and the pressure he has felt to play through it all. As far as fantasy football is concerned, John Paulsen has moved Jacoby Brissett up to QB22, sandwiched in between Jimmy Garoppolo and Sam Darnold.
Looks like a mid-foot sprain for Cam Newton: The Panthers QB left Thursday night's preseason game with a foot injury in the first quarter and did not return. It was his first outing since Week 15 of last season, and Newton went 4-for-6 for 30 yards in the effort. The team is "cautiously optimistic" he'll be ready for Week 1.
Washington's QB situation is not desirable: Rookie Dwayne Haskins will be good, he's just not quite there yet. Case Keenum played the first half on Thursday night and was mediocre, finishing with 101 yards on 9-of-14 passes, but also lost a key fumble that led to a Falcons touchdown. Colt McCoy could be their best option to start the season, but he's yet to play as he recovers from a broken leg he suffered last season.
Josh McCown is the Eagles backup we all deserve: The 40-year-old quarterback is a fantasy legend. Talk to anyone who's played the game long enough and they've either been knocked out of the playoffs by a 40-pt game from McCown or won their league the same way. Five days out of retirement he's back at it, completing 17-of-24 passes for 192 yards and two touchdowns. Hopefully, the Eagles won't need him, but McCown could prove to be a waiver wire winner if his number is called.
Golden Boy Jimmy G shook off the rust: After a rough debut last week, Jimmy Garoppolo looked crisp and efficient on his way to completing 14 of 20 passes for 188 yards and a touchdown in the game's first half. The 49ers QB is being drafted in the 13th round as the 21st signal-caller off the board and could be a solid value if he stays healthy and continues to produce this season.
Running Backs
Derrius Guice's knee may not be ground beef, after all: The Redskins coaching staff has been taking it slow with Guice's return from hamstring and knee-related issues, but it was good to see production from the sophomore RB. He rushed 11 times for 44 yards, also adding a reception for four yards on his only target. If Guice is who he was touted to be before injury destroyed his rookie season, he could be a steal at his current RB33 ADP.
Buffalo vets established the run and it wasn't awful: LeSean McCoy started the game and had six carries for 37 yards, while Frank Gore was rotated in, posting 57 yards on his eight balls. Both guys had a 20-plus yard run in the contest, and Gore gave everyone an injury scare in the second quarter but appears to be good to go. McCoy's ADP is currently the highest of the Bills backs at RB38, followed by Devin Singletary at RB54, with Gore off the fantasy radar this season, but we should all know better than to count the ageless wonder out.
There is no more sleeping on Dalvin Cook: The third-year RB has been slipping in drafts this summer, presumably due to injury concerns. His ADP is around 2.07, but after his display in preseason Week 3, it should spike a bit to the first draft turn. On Cook's second carry of the preseason, he busted out an 85-yard touchdown run, showcasing the speed and cutback ability he was drafted for by the Vikings in 2017.
Lamar Miller tore his ACL, but you probably already knew that: Preseason is an evil wench and in Miller's case, robbed him of the 2019 season. Duke Johnson should get the bulk of the workload, but it wouldn't be surprising to see the Texans bring in another RB. Johnson has been upgraded to RB18 in John Paulsen's rankings and his ADP should elevate accordingly.
Wide Receivers
Undrafted rookie Jakobi Meyers is looking more and more draftable: Sure, Tom Brady didn't have Julian Edelman, N'Keal Harry or Josh Gordon, but Meyers continued to impress, nabbing seven balls for 74 yards. With an ADP of WR80, it appears he could be worth a late-round stab.
The Baltimore WRs to roster could be the rookies: First-rounder Marquise Brown only caught three passes for 17 yards in his NFL debut, but along the way showed his ability get open and make some great cuts. Miles Boykin, who the Ravens drafted in the third round, also looked the part against the Eagles while nabbing an impressive 44-yard catch. Brown's 16th-round ADP is the only one on the radar, with both Brown and Willie Snead being drafted in the 23rd and 25th rounds respectively.
Rookie KeeSean Johnson continues to shine: In a rough outing for Arizona, Johnson managed to catch all seven of his targets for 85 yards. He's solidifying himself a spot among the top three WRs in the Cardinals offense, but the signing of Michel Crabtree could complicate things a bit for the rookie. For now, he's free as a late-round flier.
JuJu Smith-Schuster is still being undervalued: The Steelers WR1 is currently the sixth wideout off draft boards, but he has the potential to crush that this season. He was heavily targeted in the one quarter he played, grabbing 4-of-5 balls for 36 yards and a touchdown. Ben Roethlisberger led the NFL in pass attempts last season, and with Antonio Brown gone, expect JuJu to line up everywhere and catch everything. His ADP is 2.03, and I love him at the turn.
Tight Ends
Jordan Reed suffered his seventh documented concussion: This is no bueno. Thursday night's injury could leave Reed doubtful for Washington's home opener. He's been a great late-round grab for those not wanting to pay up for TE, so if he is indeed sidelined for a significant amount of time, Vernon Davis would be draftable in larger leagues.
Jake Butt is back, but it may be too late: Coming off his third ACL tear, Butt finally hit the field in Week 3 and played for a total of 11 snaps. He grabbed two balls for 17 yards but was able to contribute to the team and leave unscathed. The 2017 fifth-rounder has played in only three games so far in his NFL career and is competing with both Noah Fant and Jeff Heuerman for TE reps in Denver.