NFL Preseason Week 1 Recap: 15 Must-Know Facts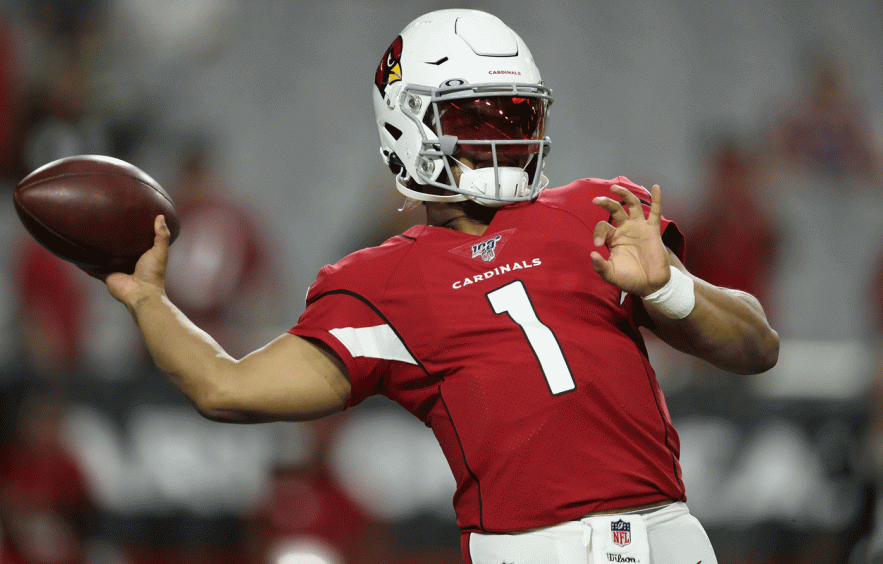 Christian Peterson/Getty Images
Preseason football isn't the most alluring of activities, especially when they take place on weekend nights during the final days of summer. In Week 1 the most we get out of the first team players is a series, maybe two if we're lucky. But fantasy players need some clarity before the bulk of drafting starts, so that's where I come in. Here's a position-by-position look at how Week 1 went down, so managers can plan and adjust accordingly for the onslaught of upcoming drafts.
Note: All player ADPs mentioned are courtesy of 4for4's Multi-Site ADP Tool.
Quarterbacks
Start preparing Baker Mayfield's HOF bust: Slight overreaction, but in his only series, Mayfield shined. He used a rushed tempo, no-huddle approach to take the Browns 89 yards for a score in just over two minutes. And that was without his main weaponry. The sophomore's ADP is hovering at 66th overall, as QB5.
Clear off another spot for Kyler Murray: Maybe hold off on the parade, but Murray looked NFL ready in his brief league debut. He completed six passes for 44 yards and spread the ball around the field like a seasoned pro, all while showcasing wheels in escaping the pocket. Murray's ADP is right at the edge of a QB1, but that could start to creep up as the preseason plays on.
The Colts had no Luck moving the ball with Jacoby Brissett: Andrew Luck is still sidelined with a calf issue and the word is he'll be back by the start of the regular season. In Thursday's game, Indy posted just one first down and 22 total yards with Brissett on the field. Woof.
Washington's QB fog is still just as thick: Colt McCoy didn't take the field, so I guess he stays put in the race. Dwayne Haskins threw two picks and showed what we all know in that he's just not ready for the starting gig. Case Keenum wasn't working with much as far as weapons or offensive line, but he didn't exactly dazzle, completing 4-of-9 passes for 60 yards, 46 of which came on one touchdown catch.
Josh Rosen won't relinquish the starting gig without a fight: Rosen overcame brutal protection to lead a few solid drives, completing 13-of-20 passes for 191 yards. He did throw a bad pick, but overall showed enough in his six series to still be in the mix. Ryan Fitzpatrick got the start and was just meh, completing 2-of-5 passes for 20 yards in two series.
Running Backs
Devin Singletary could be the PPR standout we wanted in Buffalo: The third-round rookie accounted for 16 rushing and 21 receiving yards as part of a 46-yard scoring drive for the Bills. He was elusive and patient and was called "a natural" by the ageless wonder Frank Gore. Singletary is currently a late-14th rounder, leaving draft boards as RB54.
The Jags drafted a good one in Ryquell Armstead: Armstead ran hard on Thursday night showcasing dominance and shiftiness for his first real NFL action. He's looking like he could be a great handcuff for Leonard Fournette but could also see more work if Fournette sustains an injury. He's currently free in both best-ball and redraft leagues.
LA's ground game is rushing on without star Melvin Gordon (awful pun, I know): With Gordon's holdout still in full swing, the Chargers RBs were still able to move the ball on the ground, ending with 179 rushing yards on 28 attempts. Austin Ekeler contributed five carries for 40 yards but fumbled on the goal line, and Justin Jackson also rushed five times for 22 yards. Ekeler is fantasy relevant even with Gordon in the mix, and Jackson gets a bump to the 15th round while the sitting continues.
Darwin Thompson made a case for more work: While Damien Williams was sidelined from his hammy issue, Thompson led the team with five carries for 22 yards and also had one catch for 29 yards and a touchdown. Rumors of an RBBC approach in KC have been swirling and this performance only adds fuel to the fire.
Wide Receivers
Patriots' rookie N'Keal Harry looked good, but also got hurt: Harry made two excellent, physical catches but then limped off to be looked at by medical staff. He did not return to the game, so that's something to monitor. The 21-year old is currently being drafted as WR46 as a late-10th rounder.
An awkward tackling led to an ankle injury for Keke Coutee: His injury was initially reported as a "minor, setback, nothing major" by Coutee himself on social media. Of course he'd throw that out there, but HC Bill O'Brien has since said that "he [Coutee] will not be back soon". It's certainly a situation to keep tabs on as we move towards the start of the regular season.
Mecole Hardman adds to an already stacked KC offense: We knew Hardman was fast, but he showcased exactly why he was drafted by the Chiefs in the second round, taking a shovel-pass 17 yards to the house on Saturday night. Kansas City has an embarrassment of riches in their receiving corps so it's tough to see exactly where Hardman fits in target-wise. For now, he's being drafted as WR67, in the 16th round.
Trent Taylor is out (for at least the preseason) and Jalen Hurd could be in: The 49ers announced on Friday that Taylor had surgery to fix a broken toe and will miss the rest of the preseason. Hurd stepped up, catching two touchdown passes on three receptions against Dallas on Saturday night. After TE George Kittle, the targets in San Francisco are still up for grabs, so Hurd has a shot to be fantasy relevant.
James Washington made a case for more work: Looking slimmer with a touch more swagger, the second-year WR was all over the field Friday night, finishing with 84 yards and a score on five targets. With the wideout situation unclear after JuJu Smith-Schuster, Washington could continue to play his way into WR2 territory in Pittsburgh. His ADP is currently in the 11th round as WR50.
Tight Ends
Rookie Irv Smith Jr. made his NFL debut on his 21st birthday: This is not fantasy relevant or really relevant at all, but there was no legitimate TE news from the weekend, so it made the cut. Smith Jr. got to play his very first NFL game in his home town of New Orleans, where his dad was once the TE for the Saints. He ended the contest with three catches for 21 yards on seven targets.