2023 NFC Championship: Odds, Bets, and Predictions
Steph Chambers/Getty Images
If you are planning on betting on a team in the NFC to win the Super Bowl, you should consider betting on them to win the NFC, especially when you consider the relative strength of each conference. The Philadelphia Eagles are the reigning NFC champion after trouncing the 49ers last season. A lot of that had to do with quarterback injuries, but that's a story for another day.
Ryan Noonan and I have had a ton of success betting NFL futures the past two seasons, winning 40+ combined units last year and 25+ the year prior. Find all of our early futures bets HERE!
Sign-up for our betting subscription here or see how you can get access for as low as $5!
NFC Championship Odds
The Philadelphia Eagles won the NFC Championship last season despite not being the favorites heading into the season. After a Super Bowl run they are now the odds-on favorites to win the NFC in 2023.
NFC Championship Bets and Predictions
The best NFC Championship bets and predictions are often the toughest to make because of how volatile the NFC is on a year-to-year basis. Find all of the best 2023 NFC Championship odds below.
Philadelphia
Eagles
Odds: +330 at FanDuel
The Eagles had an incredible season in 2022, beating the San Francisco 49ers in the NFC Championship to represent the conference in the Super Bowl. It looked like the Eagles defense was going to suffer this offseason, but after re-signing the majority of their secondary and drafting Jalen Carter and Nolan Smith in the first round, the Eagles are in a great position to make another run in the weak NFC. The only concern revolves around the changing of both their offensive and defensive coordinators.
San Francisco
49ers
Odds: +400 at DraftKings
Who is starting at quarterback for the 49ers in Week 1? Until we know that, I couldn't fathom betting them at a number this short.
Dallas
Cowboys
Odds: +650 at Caesars
The Cowboys added Stephon Gilmore and Brandin Cooks to complement some of their current strengths and are in a great position to make the playoffs. At +700 they are reasonable value to win the NFC, given the questions surrounding the 49ers and the likely regression from the Eagles.
Detroit
Lions
Odds: +1100 at DraftKings
The Detroit Lions added Jack Campbell, Jahmyr Gibbs, and Sam LaPorta in the first 35 picks. The Lions also added some talent to their secondary with Cameron Sutton, Chauncey Gardner-Johnson, and Emmanuel Moseley, hopefully improving upon last year's finish of 30th in pass EPA per play allowed. Yet Jared Goff is nothing more than a glorified game manager, and I'm not sure if the surrounding pieces are good enough to carry him.
New Orleans
Saints
Odds: +1700 at FanDuel
The Saints are the current favorite of the NFC South, with Derek Carr now at quarterback. They also have some strong ancillary pieces, but there are still plenty of holes to poke in the Saints roster. The offensive line is projected to be below average, and cornerback play is still uncertain.
Seattle
Seahawks
Odds: +1400 at PointsBet
In a weak NFC, the Seahawks have a lot of key pieces in place to be a contender, especially after adding Jaxon Smith-Njigba and Devon Witherspoon. If Geno Smith performs as he did in the first half of last season, the Seahawks are in a great position to make a run in the NFC.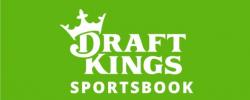 DraftKings Bonus
Get a Deposit Bonus of up to $1,000
Minnesota
Vikings
Odds: +2000 at PointsBet
The Vikings are one of the biggest regression candidates after last season's improbable 13-4 finish. The Vikings allowed more points than they scored (427-to-424) yet were still able to win a ton of close games. The market already understands this, and they are now 22/1 to win the NFC. They probably don't have enough talent defensively to win multiple games in a row against playoff teams, but crazier things have happened.
New York
Giants
Odds: +2800 at DraftKings
The Giants made the playoffs and won a game despite having marginal talent on the roster. I don't think they have added enough to be taken seriously in the NFC.
Green Bay
Packers
Odds: +3500 at DraftKings
The Packers are an intriguing team. Sharp Clarke recently fired off a bet on them in our discord, and it's tough to disagree. They still have plenty of good pieces in place, but a lot of their upside will be determined by Jordan Love's play. We frankly have no idea, which leaves this team with a wide range of outcomes.
Chicago
Bears
Odds: +3000 at DraftKings
Can Justin Fields take a step forward with D.J. Moore and an improved offensive line in place? In a relatively open conference, it isn't unthinkable. Yet there are still a ton of holes on the roster, including a defense that was one of the worst in the league in the last half of the season.
Carolina
Panthers
Odds: +4000 at PointsBet
I'm skeptical that Bryce Young could lead the Panthers to an immediate NFC title, even if the offense should be significantly improved over last year. They also brought in a new coaching staff, an entirely new receiving group, and a few other key additions throughout the offseason.
Atlanta
Falcons
Odds: +3000 at BetMGM
Is Desmond Ridder good enough to keep this team afloat if they fall behind? The defense is improved, and their running game should be rock solid. Yet we have a very small sample of Desmond Ridder. At +3500, you could do worse if Ridder does pan out.
Washington
Commanders
Odds: +4000 at DraftKings
The Commanders are all in on Sam Howell, which is all you need to know when considering betting this.
Los Angeles
Rams
Odds: +4500 at DraftKings
The Rams are just one year removed from a Super Bowl run, but their roster is in tough shape. Their offensive line is in shambles, but they still have Matthew Stafford and Cooper Kupp. Even at 45/1, this might be a reach considering the lack of defense and offensive line.
Tampa Bay
Buccaneers
Odds: +6500 at DraftKings
Baker Mayfield, behind a bad offensive line on a team that still needs help defensively, is not one I want to back.
Arizona
Cardinals
Odds: +200000 at DraftKings
We have no idea when Kyler Murray will return, and given the rest of the roster, they may not win more than 3-4 games this year.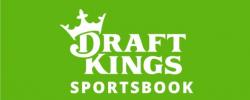 DraftKings Bonus
Get a Deposit Bonus of up to $1,000
This article is intended for entertainment purposes and adult users only. Call 1-800-GAMBLER if you have a gambling problem.