Week 17 NFL Pick'em & Survivor Pool Picks: New Year...New York Giants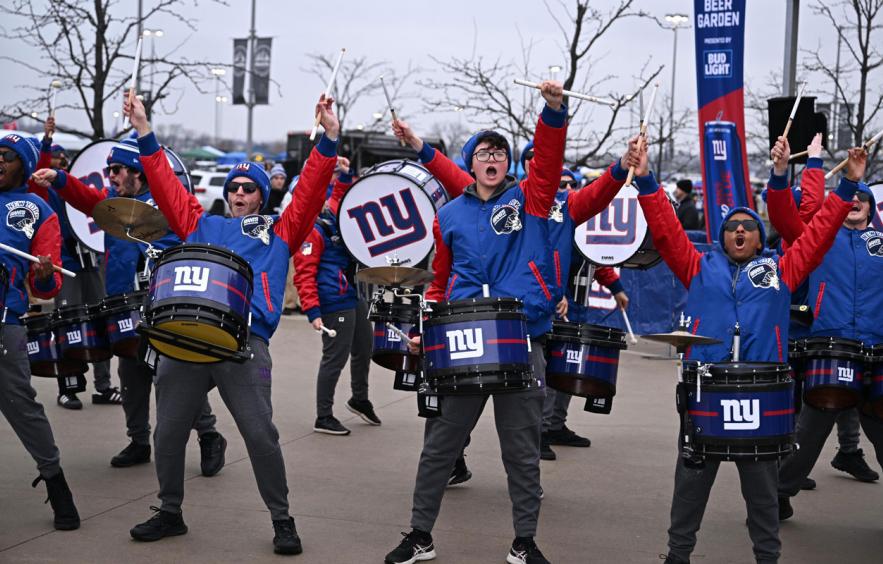 Dave Kotinsky/Getty Images for Captain Morgan
With just two more weeks in the NFL season, things become a little different in the pick'em and survivor world. Some teams have already clinched their spots in the postseason, others are still fighting for a playoff berth, and eight teams have already been eliminated. This leads to differences in motivation which could create some value over the next two weeks.
Our friends at PoolGenius have a beneficial article on endgame strategy in those NFL season-long pick'em contests, highlighting the best way to adjust your approach as we head down the stretch.
---
Editor's Note: PoolGenius subscribers win football pools three times as often as expected, thanks to customized picks designed for your pool's size and rules. No one else does it.
Free Trial | Survivor | Pick'em | Betting Picks
---
Week 16 Recap
My picks were a perfect 5-0 last week, with the 49ers, Chiefs, Ravens, Chargers, and Steelers all bringing home victories.
After 16 weeks of this column, my season-long total now sits at 55-26. Let's move on to our last one of the season, where hopefully, we wrap this year up with some more success in both pick'em and survivor formats.
Pick'em Pool Breakdown
Before I get into the picks, note that I'm not suggesting you should make all of the picks listed below. The best Week 17 picks for your NFL pool depend on strategy factors such as size, rules, and prize structure, as situational factors like your current place in the standings and the number of weeks remaining.
However, these picks provide some of the best opportunities to differentiate your Week 17 picks from your pool opponents by taking on only a modest amount of risk or no additional risk.
Favorite Favorites
New York
Giants

vs.

Colts

The Colts have lost five straight games, are coming off a short week, and are sticking with Nick Foles at QB, while the Giants are fighting for a playoff berth in their first year with Brian Daboll at the helm. Daniel Jones and Saquon Barkley will do enough to help the Giants' defense and come away with a win.

New York is a five-point home favorite on New Year's Day, with 68% Vegas odds of a win. The public is rolling with the Giants 95% of the time, so you'll win or lose this pick with most of your pool.
Jacksonville
Jaguars

@

Texans

The Jags will have to wait until a Week 18 battle with the Titans to try to win the AFC South, but they certainly want to keep their three-game win streak alive. Trevor Lawrence and this offense are clicking at the right time, and the Texans don't have the weapons to match them.

Jacksonville is a four-point road favorite in this tilt, with 66% win odds via Vegas. Public pickers are taking the Jags 91% of the time, which is significantly higher than teams with similar spreads like the Packers (52%) and the Falcons (81%), so you will win or lose with the majority of players in your pool.
Sensibly Priced Favorite
San Francisco
49ers

@

Raiders

The 49ers have not lost a contest since Week 7 and are going for their ninth-straight victory on Sunday. These two teams are headed in different directions, and it will be a tall order for struggling Derek Carr Jarrett Stidham to overcome this stout San Francisco defense. The stands will be packed with 49er faithful while Brock Purdy and George Kittle remain hot.

Both Vegas and PoolGenius have win odds of 70% for the 49ers, who are six-point favorites on the road. Public bettors are riding with San Francisco 92% of the time, which is high but not quite as high as teams with similar spreads like the Eagles (96%) or the Giants (95%), so there is some value in the pick.
Dallas
Cowboys

@

Titans

This matchup also features two teams trending in opposite directions. Dallas played extremely well in Week 16 to upset the Eagles and are in the postseason, while the Titans are on the playoff bubble but are limping their way to the finish line. QB Ryan Tannehill is out, star RB Derrick Henry is possibly out and Tennessee is currently on a five-game skid. Dak Prescott will take care of things through the air while the Cowboys' defense easily contains whatever Malik Willis dishes out.

Dallas is a 10-point favorite in this tilt, with Vegas win odds of 73%. The public is surprisingly only selecting the Cowboys 90% of the time, so there is some value here over teams like the Chiefs (99%) or the Eagles (96%).
Value Favorite
Atlanta
Falcons

vs.

Cardinals

This could be one ugly contest, but somebody has to win. Both teams will most likely be very run-heavy, with Atlanta featuring rookie Tyler Allgeier to boost QB Desmond Ridder and the Cardinals leaning on James Conner regardless of who's under center. I'll take the home team protecting the ball a little better for the win.

The Falcons are actually 3.5-point favorites here, with PoolGenius win odds of 67%. Only 81% of the public is on Atlanta, so there is value to gain by taking them this week.

Survivor Picks for Week 17
Win Odds: Top 5 Week 17 Picks
Stating the obvious here, but higher is better when it comes to winning odds. Everything else being equal, you want to pick the team with the best likelihood of making it through.
Here are the five safest teams this week, according to the PoolGenius Data Grid model (chances to win in parentheses):
Pick Popularity
Diversifying your survivor picks from the crowd is an advantageous strategy, as the pool winnings can increase significantly if your pick hits and another popular pick loses.
Here are the five most popular survivor picks for Week 17 (referencing Data Grid mentioned earlier):
Future Value
The last piece of the survivor pool puzzle is future value. If you fire off a powerful team in Week 17, you won't be able to use them next week.
According to PoolGenius, here are the top five teams in future value entering this week for a 100-entry standard rules pool:
Note: The numbers in parentheses are a proprietary rating of future value found in the PoolGenius Data Grid, which is also impacted by factors such as pool size.
Get Customized Picks For Your Pool: Free Trial | Survivor | Pick'em | Betting