Week 12 NFL Pick'em & Survivor Pool Picks: 49ers Stay Golden Against Saints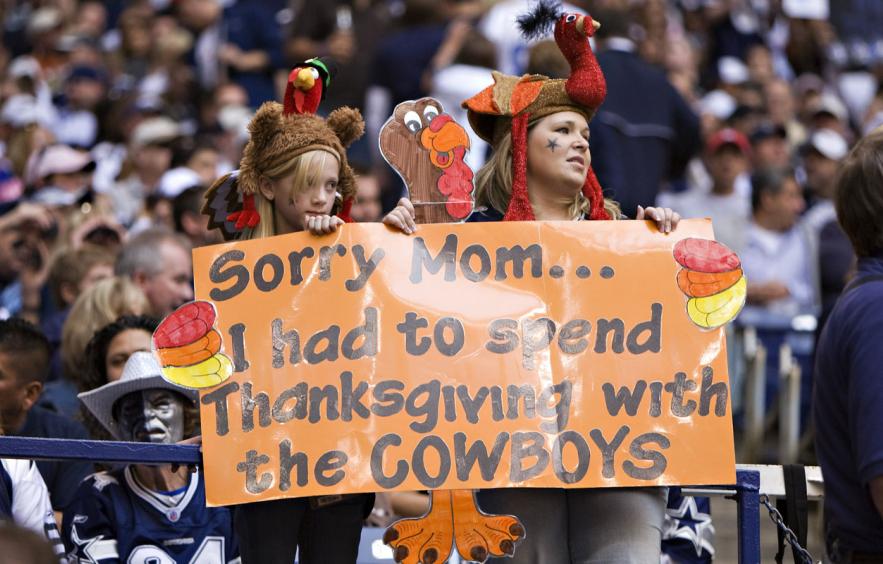 Wesley Hitt/Getty Images
Thanksgiving week grants us all 32 teams on the field with six games featuring spreads of a touchdown or more, so there is plenty to be thankful for in Week 12.
Hopefully, with the help of PoolGenius' customizable tools and data, we can select matchups with some value so that you can get to the top of those leaderboards in pick 'em contests and survive another week in knockout pools.
---
Editor's Note: PoolGenius subscribers win football pools three times as often as expected, thanks to customized picks designed for your pool's size and rules. No one else does it.
Free Trial | Survivor | Pick'em | Betting Picks
---
Week 11 Recap
If Chicago didn't turn back into the Bears, my picks would have been a perfect 5-0 on the week, but instead, I had to settle for 4-1 with the Ravens, Bills, Patriots, and Saints all notching wins for me in Week 11.
This brings my season-long tally to 35-20. Let's move on to Week 12, where hopefully, we find success in both pick'em and survivor formats.
Pick'em Pool Breakdown
Before I get into the picks, note that I'm not suggesting you should make all of the picks listed below. The best Week 12 picks for your NFL pool depend on strategy factors such as your pool's size, rules, and prize structure, plus situational factors like your current place in the standings and the number of weeks remaining.
However, these picks do provide some of the best opportunities to differentiate your Week 12 picks from your pool opponents by taking on only a modest amount of risk or no additional risk at all.
Favorite Favorites
Miami
Dolphins

vs.

Texans

If you regularly read this column, you know that sometimes I take the easy layups, and this one has a ladder with lights leading up to the hoop. Miami is refreshed after a bye week and will face a really bad Texans team in S. Florida. The Dolphins are loaded with offensive weapons, and Houston just doesn't have enough to stay in it.

The spread on this tilt is 13.5, with win odds for the Dolphins currently 85% via both Vegas and PoolGenius. The public is selecting Miami 99% of the time, so you will win or lose with your pool mates.
San Francisco
49ers

vs.

Saints

New Orleans had a formidable defense, but they are banged up and get a 49ers offense stacked with playmakers. Containing Christian McCaffrey, Deebo Samuel, and George Kittle will prove too much while trying to get anything done with Andy Dalton and a depleted WR corps on the other side of the ball.

The 49ers are favored by 9.5 points at home, with PoolGenius odds set at 82%. Public bettors are rolling with the 49ers 97% of the time, so you know the deal.
Sensibly Priced Favorites
Seattle
Seahawks

vs.

Raiders

This game screams shootout potential, and I give it to Seattle at home. The Raiders can't stop much of anything, and Ken Walker should pound them with his explosive runs while a rested Geno Smith and his WR corps add to the scoreboard via the air.

Seattle is a 3.5-point favorite at home with PoolGenius win odds of 67%. Public bettors are taking the Seahawks 90% of the time, which is high, but a bit better than Baltimore (93%), a contest with the same spread.
LA
Chargers

@

Cardinals

The Chargers are 4.5-point road favorites in Arizona, with Vegas odds of just 66%. Both of these teams have struggled this season but I give the edge to LA. Their diverse offense can hang with any team, and Keenan Allen is back, while the Cardinals can't seem to get it together on either side of the ball, but particularly won't be able to stop Justin Herbert and Co. this week.

Only 79% of the public is picking the Chargers, which creates some value this week compared to games with similar spreads like the Commanders (87%) and Tampa Bay (83%).
Value Favorite
Indianapolis
Colts

vs.

Steelers

I don't love this pick if I'm being totally honest, but since it is not against the spread, the Colts still win it. Jonathan Taylor is healthy and running hot, while Michael Pittman Jr. and Parris Campbell have the size and quickness to burn the Steelers' corners. Rookie QB Kenny Pickett could struggle against Indy's defense, and Pittsburgh comes up a little short on the road.

The Colts are 2.5-point favorites in this contest, with PoolGenius win odds of just 54%. Public selectors are taking Indy 74% of the time, so you can differentiate yourself in the pool with the pick.

* Bonus Thanksgiving Pick: Cowboys over Giants

Survivor Picks for Week 12
Win Odds: Top 5 Week 12 Picks
Stating the obvious here, but higher is better when it comes to winning odds. Everything else being equal, you want to pick the team with the best likelihood of making it through.
Here are the five safest teams this week, according to the PoolGenius Data Grid model (chances to win in parentheses):
Pick Popularity
Diversifying your survivor picks from the crowd is an advantageous strategy, as the pool winnings can increase significantly if your pick hits and another popular pick loses.
Here are the five most popular survivor picks for Week 12 (referencing Data Grid mentioned earlier):
Future Value
The last piece of the survivor pool puzzle is future value. If you fire off a powerful team in Week 12, you won't be able to use them later.
According to PoolGenius, here are the top five teams in future value entering this week for a 100-entry standard rules pool:
Note: The numbers in parentheses are a proprietary rating of future value found in the PoolGenius Data Grid, which is also impacted by factors such as pool size.
Get Customized Picks For Your Pool: Free Trial | Survivor | Pick'em | Betting