Depth Chart Battle: Jacksonville Jaguars Pass Catchers (Fantasy Football)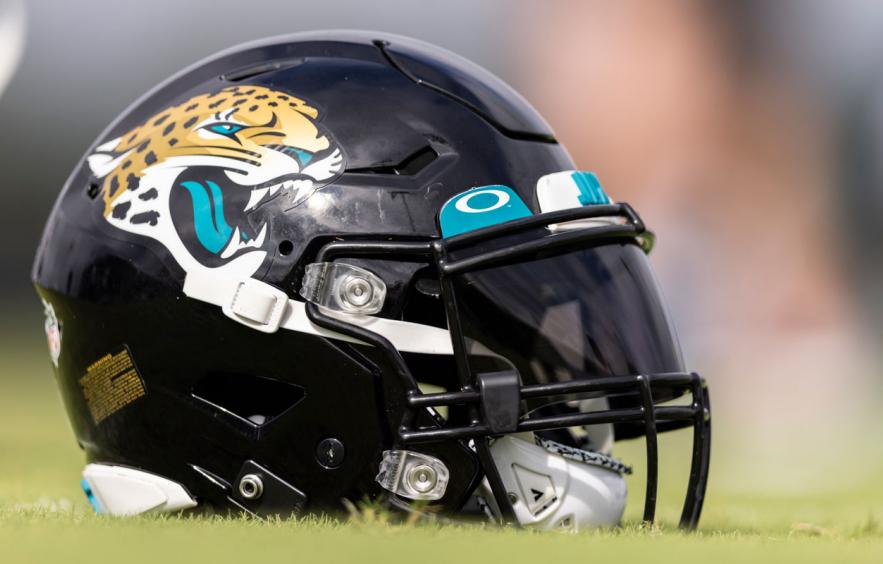 James Gilbert/Getty Images
The Jacksonville Jaguars intend to have an improved passing offense this season. They spent heavily in free agency to make it so. Jacksonville entered free agency with the second most cap space available and they used it by inking Christian Kirk to a large contract while also adding Zay Jones, Evan Engram, and Laquon Treadwell to their arsenal around quarterback Trevor Lawrence.
If the money was not enough of a clue, all the buzz out of Jags' camp says Kirk will be the top receiver in this new offense. For fantasy purposes, who will emerge as the second option for Lawrence?
---
Other Profiles & Debates: Player Profiles | Chargers WRs | Broncos WRs | Giants WRs | Eagles WRs
---
Zay Jones

(Underdog ADP: 182.4, WR79)

Jones has created considerable momentum for his claim to the number two spot in the hierarchy. Training camp chatter has him being a frequent target in practices. The preseason games have supported that. While the Hall of Fame game officially kicked off the NFL Preseason, few offensive skill players who will make the final roster appeared in that contest. However, the next preseason game started with a bang for Jones, who caught a 32-yard pass from Lawrence along the right sideline after a double move to get open. He was then targeted on the following play suggesting rapport with Lawrence. In fact, he was the target on four of Lawrence's 12 pass attempts in that game. In the next game, he received the first target, as well.
3 straight passes from Trevor Lawrence to Zay Jones to start team

— Jamal St. Cyr (@JStCyrTV) August 18, 2022
Jones was not heavily used early last season with Las Vegas. He did not see more than four targets in a game until Week 12 at Dallas. However, in his last seven games, he saw no fewer than five targets in each game with at least five receptions in six of them. His strong finish saw him accumulate double-digit fantasy points in four of his final seven games in PPR scoring. He finished with a respectable 2.2 fantasy points per touch according to Rotoviz.
His current ADP, according to Underdog, is 182.6 (WR81.) This counts as a remarkable value if he is going to see the second-most targets on the team.
Marvin Jones

(Underdog ADP: 174.0, WR 77)

The only of the three that is not new to Jacksonville, Jones spent last season there leading the team in targets, receptions, receiving yards, and receiving touchdowns, despite having found the end zone just four times. While he did lead in every major receiving category, Jones had a modest year from a production standpoint. Still, he has one more season of experience with Lawrence than the others. Both Joneses are physical at the point of the catch, a trait that has earned them praise from Lawrence.

Last season, Jones earned 16 red zone targets which were top-20 among wide receivers, as were his 34.9 routes run per game played. He also saw 1422 air yards, giving him a third category with a top-20 finish. Jones averaged 2.5 fantasy points per touch which tied him with Deebo Samuel and put him just ahead of Diontae Johnson and Keenan Allen.

Jones currently has an Underdog ADP of 174.3 (WR 77) making him a 15th-round pick in 12 team drafts. Like Zay Jones, he too represents significant value at this cost.
Evan Engram

(Underdog ADP: 17.95; TE23)

The only one of the three who is not a wide receiver, Engram is the largest of the three at 6'3" and 240 pounds. Even though he is a tight end, Engram has no problem keeping up with the Joneses when it comes to foot speed. He posted a 4.42 40-yard time at the 2017 NFL Combine. Engram's athletic profile is likely a big part of Jacksonville's interest in him. The Jaguars even gave him a new number, 17, which somehow makes him look faster on the field. In the preseason contest against the Browns, he made a very athletic clutch play scoring a touchdown on 4th and 2.

Despite coming off of one of his worst career seasons, Engram definitely has some upside. He is an effective red zone threat, scoring two red zone touchdowns on only five such targets. Engram is in line to be the starting tight end ahead of Chris Manhertz and therefore should see a decent amount of targets. He has two career seasons with 100+ targets during his New York Giants tenure. While he is not likely to see as many targets as the two Joneses, Engram should provide a nice safety net for Lawrence. He has a reasonably high, albeit touchdown-dependent, ceiling as a fantasy contributor. At a current ADP of 179.1 (TE 23,) Engram proves to be a considerable value, as well.

Who Should You Draft?
All three of these pass-catchers are going as late-round picks in 12-team leagues and, as such, each provides a low-risk investment. Even if they do not turn out to be solid fantasy performers, the cost involved is negligible. While there is a certain amount of guesswork involved in predicting the target distribution on a new look offense with brand new faces, Zay Jones appears to have established himself a step or two ahead of the others on the food chain. He is the Jaguar receiver I am most interested beyond Christian Kirk. Kirk is also a tempting draft candidate at Underdog ADP of 79 (WR 40,) but I digress. Even with Zay as my preference, I would happy to take a chance on any of the three potential number two pass catchers for Jacksonville.