Conference Championship PrizePicks Props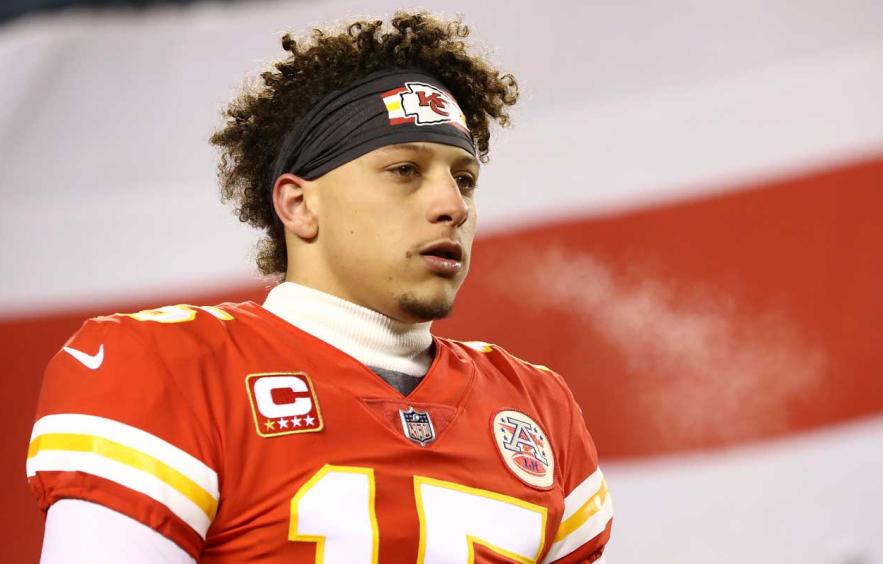 Jamie Squire/Getty Images
Through the postseason, I will continue to play PrizePicks props using 4for4's player projections. If you're not familiar with PrizePicks, they offer pick'em situations involving player stats and fantasy points. To complete an entry, select two or more options for your chance to win money up to triple your entry cost. More information on rules can be found here.
Do not forget to check out the 4for4 PrizePicks tool! See what I see and make picks beyond what I list each week.
Divisional Round Record: 3-4
Season Record: 83-60
You would never guess quarterback rushing props hurt my bottom line in the Divisional Round.
Conference Championship Picks
Tyler Higbee

Over 9.0 Fantasy Points
4for4 Projection: 10.9 Fantasy Points
The 49ers shut down bad tight ends over the final 10 weeks of the regular season, but they did allow Tyler Higbee to surpass nine fantasy points twice during that span, including three touchdowns. The other three tight ends to top that mark were focal points in their offenses (Kyle Pitts, C.J. Uzomah, and Dalton Schultz in the playoffs). Since Los Angeles' Week 12 bye, Higbee has had at least five targets in five of his six games played and no fewer than 41 receiving yards in any of those contests.
George Kittle

Over 12.0 Fantasy Points
4for4 Projection: 13.4 Fantasy Points
Does this choice make me itchy? You bet, but George Kittle had 10 catches on 14 targets in two games against the Rams this season. There is no denying he was and remains integral in the 49ers' offense and his yardage total in the second game (10 yards) is the exception and not the rule. L.A. finished 21st in schedule-adjusted fantasy points allowed (aFPA) to the tight end position. Over the final 10 weeks of the regular season, Kittle had four games against teams ranked 21st or worse in aFPA. His fantasy points totals in those games were 16.0, 39.6, 34.1 and 6.0. The Rams will focus on Kittle, but with Deebo Samuel, Brandon Aiyuk and a healthy-ish Elijah Mitchell suiting up Sunday, Kittle will get his.

Elijah Mitchell

Over 66.5 Rushing Yards
4for4 Projection: 89.0 Rushing Yards
Our projections love Elijah Mitchell this week, and with good reason. He has at least 67 rushing yards in eight of 13 games played this season (could have been nine—66 yards in Week 13). When Mitchell gets at least 20 carries in a game, he averages 87.7 yards. Last week was the first time Mitchell did not have 20 carries in seven games. San Francisco has every reason to pound the ball and keep the Rams' secondary on their heels with three excellent pass-catchers. Giving Mitchell the ball also allows Jimmy Garoppolo the ability to pick and choose when to attack an opportunistic but weak defensive back group.
Joe Mixon

Under 51.5 Rushing Yards
4for4 Projection: 71.8 Rushing Yards
Joe Mixon has gone under this number twice in the past three weeks after going above it in seven straight games. One of those two unders was against Kansas City in a winning effort. My biggest concerns include the Bengals being on the road in this rematch, Patrick Mahomes facing an awful secondary and killing Cincy's positive game script and Devin Singletary being bottled up last week (10-26-0 on the ground).
Patrick Mahomes

Over 283.5 Passing Yards
4for4 Projection: 322.7 Passing Yards
The Bengals have allowed an average of 265 passing yards in two playoff games to Derek Carr and Ryan Tannehill. Not exactly elite quarterbacks. Patrick Mahomes has averaged 391 passing yards in two playoff wins and the Chiefs' running game is a committee of mediocrity. Mahomes is locked in.
Patrick Mahomes

Over 25.5 Completions
4for4 Projection: 26.9 Completions
Patrick Mahomes has 26+completions in four straight contests and at least 30 in each playoff game. His completions correlate with his passing yards and make sense when building multiple prop plays on PrizePicks.
Mecole Hardman

Over 23.5 Receiving Yards
4for4 Projection: 43.6 Receiving Yards
I get that Mecole Hardman has been #NotGood, but this is a bar even he can simply step over. Hardman has at least 26 receiving yards in five straight games and has the lowest PrizePicks line to cross among Chiefs pass-catchers. I am bullish on the Chiefs' passing game and taking the over on the lowest PrizePicks prop is an easier way to cash with an elite offense.