Injury Profile - How Will Dak Prescott Rebound in 2021?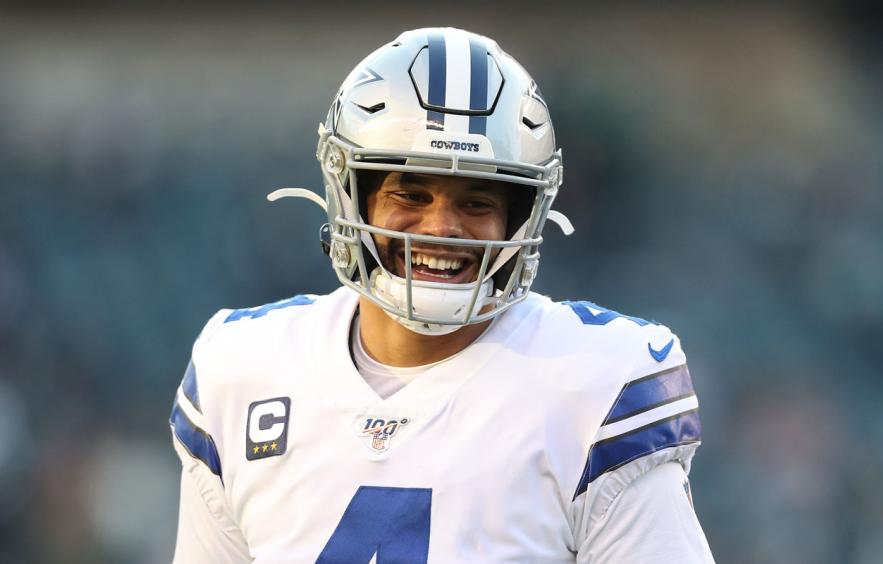 Patrick Smith/Getty Images
In the crazy 2020 NFL season, Dallas Cowboys quarterback Dak Prescott likely suffered one of the more traumatic injuries. During the Cowboys Week 5 matchup against the New York Giants, Prescott scrambled to the left side of the field and was tackled by Logan Ryan. Prescott suffered a right ankle fracture and dislocation. The aftermath of this tackle had season-changing implications for Dallas in 2020 and possibly 2021 as well. Below I break down what fantasy implications Prescott's injury could have on this season and why, despite the injury, he could be a value in fantasy drafts.
---
More Quarterback Analysis: Individual Player Profiles | QB Studs & Duds | QB Rankings | How Soon do Rookie QBs Play?
---
Prescott's Injury
Dak Prescott's official injury was a right ankle fracture with a dislocation. Immediately after his injury, Prescott was rushed to a hospital where his ankle joint was reset and the fracture was stabilized with hardware (a procedure known as open reduction internal fixation, ORIF).
An ankle dislocation injury (pictured below) is exactly what it sounds like. The talus (foot bone) no longer articulates with the tibia/fibula (leg bone). The fracture that Prescott suffered, to my knowledge, has never been disclosed. However, based on the video, I speculate that his fibula likely experienced the break.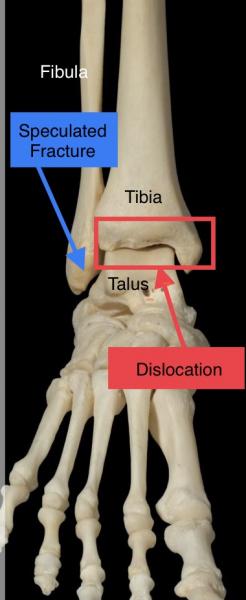 The question that often comes up when discussing Prescott's injury is: "Couldn't his career be in jeopardy? Alex Smith was never the same after his 2018 ankle fracture." It's important to outline the distinct differences between the injuries that Prescott and Smith experienced.
Alex Smith suffered a spiral fracture of his tibia in addition to an ankle dislocation. This type of injury often takes longer to heal and as a result, prolongs the recovery. To make matters worse, Smith experienced an infection after his surgery that almost resulted in him needing an amputation to preserve his limb. The aftermath of Smith's injury left him with nerve damage in his foot. In 2020, Smith needed an ankle-foot orthotic (AFO) to compensate for the lack of ankle range of motion and strength. Prescott did not have any of these complications. His prognosis is much more promising heading into 2021.
Prescott's Outlook for 2021
The data is on Prescott's side and by all indications, he should be ready for Week 1 of the NFL season. A 2015 study from the American Orthopedic Foot & Ankle found that of the athletes that returned to sports following surgery to stabilize an ankle fracture, 93% of them were competing in 6–12 months post-surgery. Specifically looking at NFL players between 2004 and 2014 who required ORIFs for an ankle fracture, 86% of them returned to game time action the following season.
Sports-specific training following ankle ORIF starts roughly six months post-surgery. Almost exactly six months after Prescott's Week 5 injury, a report from Dallas Cowboys' media detailed Prescott throwing at the Cowboys' training facility. This news confirmed that Prescott was not only on pace for a Week 1 debut, but slightly ahead of schedule. If there was any doubt left, Dallas' front office put them to bed when they signed Prescott to a four-year, 1$60 million extension. Based on my clinical experience rehabbing ankle fractures/dislocations, data from past injuries and reports this offseason, I have a lot of confidence in Dak Prescott this season.

Fantasy Football Spin
Based on ADP data, Dak Prescott is currently being selected as the fifth QB in drafts and 42nd overall. It would appear that his injury has not scared most fantasy managers away. This is the appropriate response.
However, it is important to highlight one part of Prescott's fantasy profile heading into this season. Over Prescott's career, 21% of his production has come from rushing yards and rushing touchdowns. As most fantasy gamers know, mobile quarterbacks offer a competitive advantage to their fantasy rosters. During Prescott's first four years in the NFL, he averaged 60 carries a season, and prior to getting injured, he was on a similar trajectory—his 16-game pace would have put him at 57 rushes. Coming off a serious ankle injury, Prescott's rushing numbers could drop, and that might be for the best.
Between 2018 and 2020 the average hit rate per dropback for starting NFL quarterbacks has been 6.9%. Based on limited data I collected from 2019, that hit rate was nearly 10 times higher when quarterbacks tuck the ball and run. Although there is not a statistical correlation between hits in the pocket vs. on the run and injury, it's easy to see that more hits increase the risk of injury.
Heading into the 2020 season, I flagged three mobile quarterbacks as higher risks based on the number of hits they were taking while scrambling. Prescott was number one on that list. In 2019 Prescott was hit on 85% of his rushes. Of those hits, 15% were labeled "Big Hits" (Hits when the QB: 1. suffers a jarring blow, 2. is hit to the face/head, or 3. sustains an injury.) Prescott's "Big Hit" rate of 15% was top among the QBs I studied. Before Prescott was injured he was on pace for similar rushing totals, and although his overall hit rate was lower, his Big Hit Rate was the same.
With the weapons that Dallas has, Prescott could easily exceed 5,000 passing yards this season. Although a rushing floor is coveted in fantasy football QBs, for Prescott decreasing this slightly could mean he is available for the entirety of 2021.
The Bottom Line
Dak Prescott's right ankle injury in 2020 was scary but based on the research and expected return-to-play timelines, he should be fully good for this season. Expect him to be ready for Week 1 based on the information that has been released to this point in time. His injury was very different than Alex Smith's leg injury and I would not expect any significant limitations. While Prescott's rushing total could take a dip, this might be better for his season-long health and provide your fantasy team more stability. Being selected after popular options like Patrick Mahomes, Josh Allen and Lamar Jackson, Prescott remains a great value in fantasy leagues.