Week 7 NFL Betting Picks: Game and Team Totals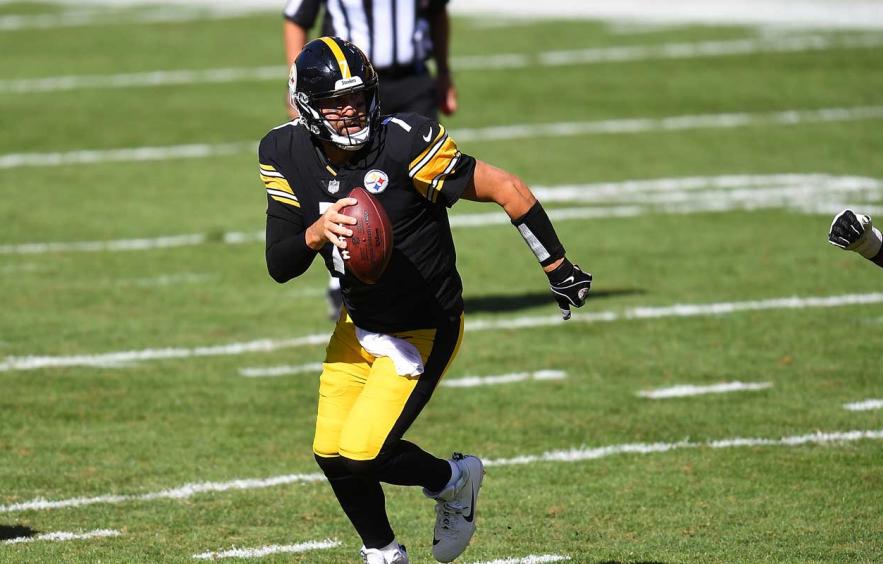 Joe Sargent/Getty Images
Handicapping NFL sides and totals is not a perfect science, though it does get easier to navigate as the season moves along. The more we can contextualize the data we have and adjust it for the situation and opponent, the better. I have more conviction in using in-season data to make decisions now, and that pool gets deeper with each passing week.
The market was slow to adjust to the scoring spike in the first three weeks, as overs hit at a 60% clip (29-19). Over the past three weeks, we've seen bookmakers adjust. Overs came in at 17-22-1 (44%) in Weeks 4-6, leaving us at 46-44-1 (51%) heading into Week 7.
After a 3-1 Week 6, I'm 18-14 in this space (58%) for the season. Not a great mark, but it's a profitable one that I'm looking to build on. I'm leery of the new trend noted above, so I'm focusing on specific team totals more than game totals this week.
Let's dig into this week's picks.
Seattle
Seahawks

- Over 29.5 (DraftKings Sportsbook)

We have to wait a couple of extra hours to watch this NFC West tilt between the Seahawks and Cardinals now that it's been flexed to Sunday night, but it's going to be worth the wait.

The Cardinals' defense leads the league in red-zone touchdown rate allowed.

Does that check out for you? When you read that sentence, did you say, "yup, I thought so.''?

I'm with you. The Cardinals are not an elite defense, and in fact, they recently lost their best defensive player, DE Chandler Jones, for the season. They've feasted on the likes of Jimmy Garoppolo, Dwayne Haskins, Joe Flacco, and Andy Dalton. Regression is coming, and it's coming this week.

Using last season's head-to-head matchups between Seattle and Arizona to pull forward their Week 7 prognostication is a mistake. Seattle's is a different offense right now, and Russell Wilson is surrounded by the most dynamic supporting cast that he's ever had. The Seahawks are third in points per drive but just 31st in plays per drive. That level of efficiency is just sick. They're second in rushing success rate and fifth in passing success rate as well, so it's not just about the big play, which would be unsustainable.

I'd take this up to 30.5 but preferred to be on the right side of 30.
Jacksonville
Jaguars

@ Los Angeles

Chargers

- Under 49.5 (FanDuel Sportsbook)

This is either 49.5 or 49 at your book, but as always, shop for the best line. I'd play it anywhere over 47.

Both of these teams have shown a propensity to play slow and lean run-heavy whenever possible. Jacksonville, losers of five straight, plays at the slowest situational-neutral pace in the league. Their early-season offensive efficiency has taken a sharp nose-dive over this five-game stretch, and they're massive underdogs in the OL/DL battle in this game.

The Chargers have been one of the worst rushing teams in the league, and while I think they'll have success against Jacksonville's porous defense, I don't think they can carry this game over the total.
Carolina
Panthers

- Over 21 (PointsBet)

I think the full game total of 50.5 in New Orleans is viable too, but I have more conviction in the Panthers covering their end of the deal. I wouldn't call this a revenge game, but it's a reunion of sorts for both Teddy Bridgewater and Joe Brady, who spent time on the Saints sideline together a few years ago. This isn't narrative-based though, this is about the Saints defense.

New Orleans enters this week ranking 22nd in yards per drive and 25th in both points per drive and pressure rate. Marshon Lattimore is a threat in name only so far this season, allowing an 80% catch rate and two scores on the season. Robby Anderson is going to eat, and the Panthers offense will do their part to keep this game close.
Pittsburgh
Steelers

- Over 24 (DraftKings Sportsbook)

Ryan Tannehill has started 15 games for the Titans. The over is 13-2 in those contests. The Titans push the pace, run a ton of no-huddle, and elevate their opponents' play volume every single week. If you like the Titans to win this game, I advise you to take the game total over up to 51, but I think the Steelers' defense shows up and pressures Tannehill often with Taylor Lewan sidelined this week.

A few key nuggets on this matchup, per Sharp Football, solidified this one for me. The Titans play man-defense on 46% of their snaps, 14% more than the league average. That bodes well for the Steelers passing attack. Roethlisberger has a success rate that's 10% higher when he's facing man, and his aDOT is 11.1 versus just 4.9 when his opponent is in zone looks. This season, 60% of Pittsburgh's pass attempts are within 10 yards of the line of scrimmage, the sixth-highest rate in the league. Defensively, the league average success rate allowed on passes within 10 yards of the line of scrimmage is 58%, while the Titans are allowing a 72% success rate on such throws.

I see this posted 24.5 at some books, and I'd take it up to 26.5.