Week 3 NFL Betting Picks: Team and Game Totals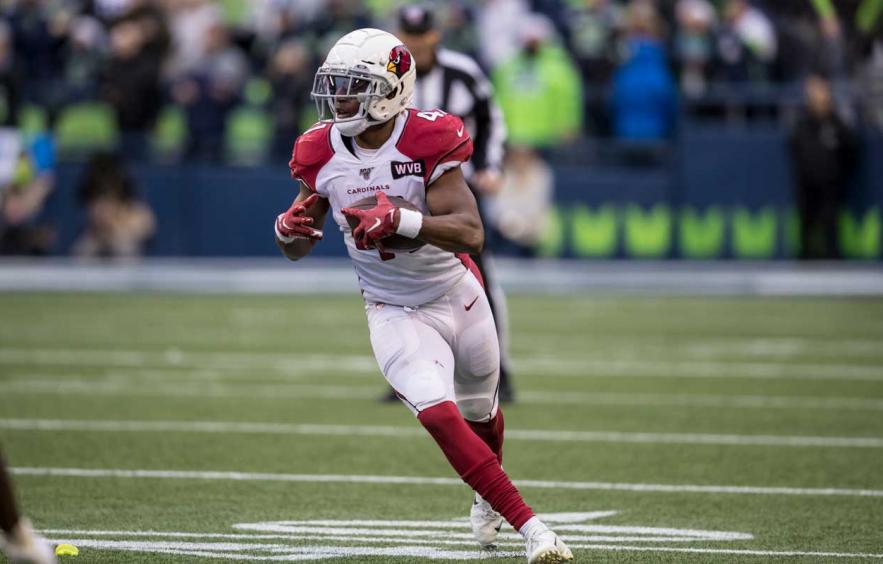 Stephen Brashear/Getty Images
After Week 1, we have a singular data point. After Week 2, we open up the possibility of trends. The goal here is to get ahead of trends as quickly as possible. It's difficult when we have such a small sample of data, but we should be drawing on a combination of the first two weeks and what we've seen and heard coming into the season about each of these teams. Bookmakers are just as likely to hold on to their priors are we are, so we should continue to look for ways to leverage that as the season progresses.
Whenever possible, but especially early in the season, lean into situation-adjusted stats over raw counting stats. Utilize metrics like success rate and explosive play rates over total yards and points-against. Our scheduled-adjust fantasy points allowed tool here at 4for4 is a perfect example of this. It's not a useful metric in the context of my analysis here, but the point is, it tells a more useful truth than its more commonly used counterparts.
I'll also continue focusing on what I think is the greatest inefficiency in the market, and that's individual team totals. The majority of bookmakers don't post individual team totals until Saturday or Sunday because they know that the line is inefficient. It's simply derived from subtracting the point spread from the game total, and it isn't something that bookmakers focus specifically on setting. If they believed in the number, they'd post it early in the week with all the other game-specific lines.
Through the first two weeks, game-total overs are 20-12. Of course, that's more descriptive than predictive, but it's another data point that we want to watch as the weeks continue. Let's dig into Week 3.
Arizona Cardinals - Over 30.5 (FanDuel Sportsbook)
Lost among all the Kliff Kingsbury Air Raid talk over the past season-plus, Arizona has emerged as one of the league's most efficient rushing offenses in the league. Second-year starter Kyler Murray is a willing runner this season, something that he seemed reluctant to do at times in 2019. That wrinkle is significant. Fresh off a road loss in Green Bay in Week 2, the Lions are on the road again in Week 3, this time traveling west to Arizona.
To-date, Detroit is dead-last in adjusted line yards allowed, allowing the third-highest success rate and highest explosive rush rate on the season. They play an above-average rate of man coverage too, noteworthy when you have a rushing quarterback like Kyler. Both teams like to play fast, which sets this game up for a combined 130+ plays. Kyler and Kenyan Drake are in a spot to dominate.
Dallas Cowboys @ Seattle Seahawks - Over 56.5 (PointsBet)
Continuity was one of the most popular buzz words this offseason, one I was guilty of over-using, I'll admit. The point that was trying to be made was important, though. With no preseason games and limited padded practices, continuity has proven to be key, especially offensively. Teams like Green Bay, Baltimore, and our two clubs here, Dallas and Seattle, have flourished offensively through two weeks.
Both of Seattle's games have comfortably surpassed the total through two weeks, and Dallas, 31st in explosive pass rate allowed, rolls into town without multiple starters in the secondary. Oh boy. Russ isn't going to cook, he's going to light the Cowboys on fire.
The good news for over bettors here is that Dallas can keep up. Last week was a perfect example. Despite a slow start, Dak and company were able to pile up chunk yards and points. The Seahawks gave up 11 explosive pass plays in Week 1 and 12 in Week 2. Each of those totals set a new record for the most ever given up by a Pete Carroll defense in Seattle. Jamaal Adams is a special player, but he's a liability in coverage, allowing New England receivers to catch all six of their targets for 157 yards in Week 2.
New York Jets - Under 17.5 (DraftKings Sportsbook)
This line has fluctuated between 16.5 and 17.5 over the past few days. Through two weeks, the Jets are 30th in yards-per-drive and dead-last in both points-per-drive and drive success rate to start the season. A bad fit against the Colts, who are fourth in pressure rate and lead the league with the fewest yards-per-drive allowed so far this season. The Jets are rolling out the league's worst starting skill position players we've seen in quite a while. I think they'll need a pick-six against Philip Rivers to go over this number.
Tennessee Titans - Over 25.5 (FanDuel Sportsbook)
I took this at 23.5, but I think it's still in play at 25.5. The Vikings don't do anything well defensively. They lost Lindval Joseph and Everson Griffin in free agency. Danielle Hunter and Anthony Barr are out with injuries, and they're relying on two sub-par corners and rookie Jeff Gladney. It's not working so far, to put it nicely.
Through two weeks, Minnesota ranks 29th in yards-per drive allowed, and 32nd in both points-per drive and drive success rate allowed. This is a great spot for Derrick Henry and the Titans, even without A.J. Brown.
The best way to be profitable over the long run when betting on NFL spreads or totals is to beat the closing line, meaning, having a play that's at a better price or number than what the book is posting at kick-off on game day. The easiest way to gain closing line value is to make a play on a game as soon as it's posted, which is often on Sunday evening. I make the majority of my bets earlier in the week, and often times the price or number that I booked is long gone by the time Sunday rolls around. When applicable, I'm going to share those plays with you. This way, if the line moves back towards my play, you'll be aware and can take action.