How Stefon Diggs to the Bills Impacts Fantasy Football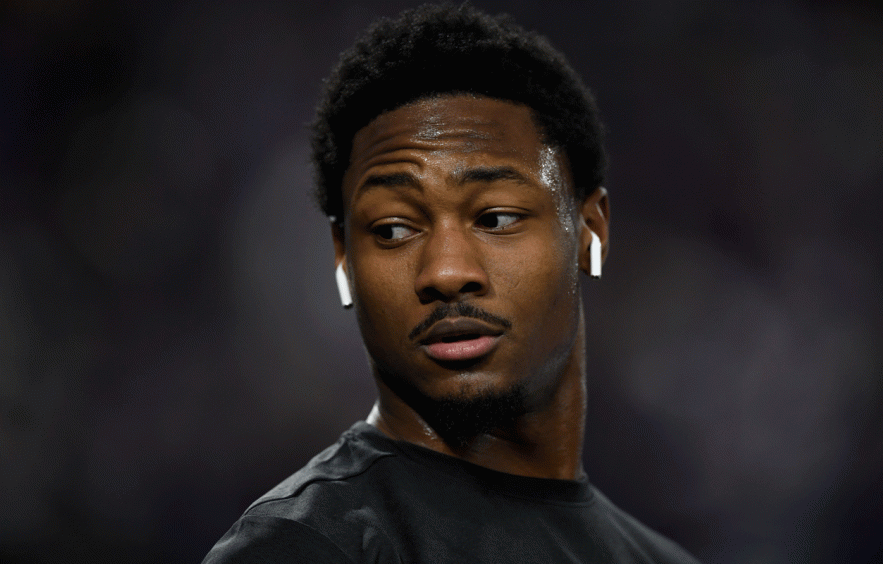 Hannah Foslien/Getty Images
After tons of speculation and cryptic messages from Stefon Diggs himself, on March 16th, the Buffalo Bills announced a trade with Minnesota that brings the wideout and a seventh-round pick in 2020 to New York, in exchange for multiple draft picks this season and a sixth-rounder in 2021.
Despite the Vikings digging in on the fact that they wouldn't trade a player of his caliber simply because he was frustrated, the right deal—which included a first-round pick—came along and they took it.
Diggs gets a fresh start on a new team and has the chance to be the guy, not just part of a duo with Adam Thielen. The following takes a look at how this trade impacts both Diggs's former team and his new home in Buffalo.
Vikings

Outlook Without

Stefon Diggs

For real-life football, Minnesota came away with a massive haul in draft picks and the franchise has great potential to set themselves up for prosperity in the coming seasons. However, Diggs's production may be more difficult to replicate in the short term.

The 26-year old was fourth in the league in yards per reception with 17.9 and second in yards per target with 12.0, and is coming off back-to-back seasons with over 1,000 yards receiving.

The Vikings will most likely draft the replacement for Diggs, whether they decide to trade up for a player like CeeDee Lamb or Jerry Jeudy, or wait and select another wideout later in this perceived deep-receiver draft class. Diggs was a first-rounder in 2015 and it's a tough ask for a mid-round pick to perform with the same trajectory as Diggs, but there are exceptions.

Looking at the workload from last season in Minnesota, we see that Diggs led the offense in targets with 93, which will most likely be dispersed between Thielen, Dalvin Cook, a rookie and their two tight ends.

Minnesota is a run-first team as it is, and they may lean heavier in that direction in 2020 with a weaker arsenal for Kirk Cousins.
How
Stefon Diggs

Impacts the Buffalo

Bills

Both Buffalo and Minnesota were in the bottom half of the league when it came to pass attempts in 2019, but the Bills attempted 47 more pass attempts over the course of the season.

Diggs steps into an offense where he can be their WR1, but fellow wideout John Brown isn't one to just toss aside, either. Brown already has a solid rapport with quarterback Josh Allen, seeing 115 targets as their lead wideout in 2019. Both Brown and Diggs are productive on their routes—in fact, Brown and Diggs were WR8 and WR9 in total air yards in 2019 with 839 and 826, respectively.

Where Diggs provides something new for Allen is on those deeper balls. The former Viking had eight receptions of 35+ air yards last season which led the league, while the rest of the Bills offense had two combined catches of that depth all season.

If we dig deeper into each player's alignment from last season, we can see how Diggs possibly slides into the Bills' offense for fantasy production in 2020.
Percentage of Targets by Alignment, 2019

| Player | Left Wide % | Left Slot % | Right Wide % | Right Slot % | Left % | Right % | Slot % |
| --- | --- | --- | --- | --- | --- | --- | --- |
| John Brown | 39.1% | 17.4% | 24.5% | 16.5% | 40.9% | 23.5% | 34.8% |
| Cole Beasley | 4.8% | 39.0% | 3.8% | 44.8% | 4.8% | 3.8% | 83.8% |
| Stefon Diggs | 30.1% | 18.3% | 32.3% | 16.1% | 30.1% | 32.3% | 34.4% |
Data courtesy of SportsInfo Solutions
As we can see, Diggs lines up pretty evenly on the field similar to where Brown lives, with the latter tending to lean left, while Beasley gets the vast majority of his work in the slot. Brown's ceiling likely takes a hit with Diggs in the mix, but he could still be a decent option as a big-play threat. Beasley's target share should remain mostly unaffected, making him a nice late-round WR3/4 or flex option.
Josh Allen is the clear winner of this trade, as he gets another solid weapon to add to his already potent offense. Some feel that there are problems with his accuracy, but Diggs is a guy who can still make plays despite Allen's lack of precision at times.
Bottom Line
Minnesota's fantasy weapons remain basically unchanged as their top producer will remain Dalvin Cook, with Adam Thielen in the fantasy WR2 conversation. Both tight ends figure to be late-rounders with Irv Smith Jr. boasting a bit more upside. Kirk Cousins still sits on the bottom half of the quarterback spectrum and is currently ranked QB18 by John Paulsen.
As far as the Bills go, Josh Allen gets a bump up from the trade for Stefon Diggs, as he gets another solid pass-catcher to toss the rock to. Allen already had a seat at the QB1 table, but the addition of Diggs provides an argument to draft him above DeShaun Watson without DeAndre Hopkins at his disposal anymore. Diggs remains a solid WR2 with WR1 upside, and should be drafted around the fifth round, with John Brown downgraded to WR36, leaving boards somewhere in the 10th round as a borderline W3/4.