The Top DFS Contrarian Stacks: Week 13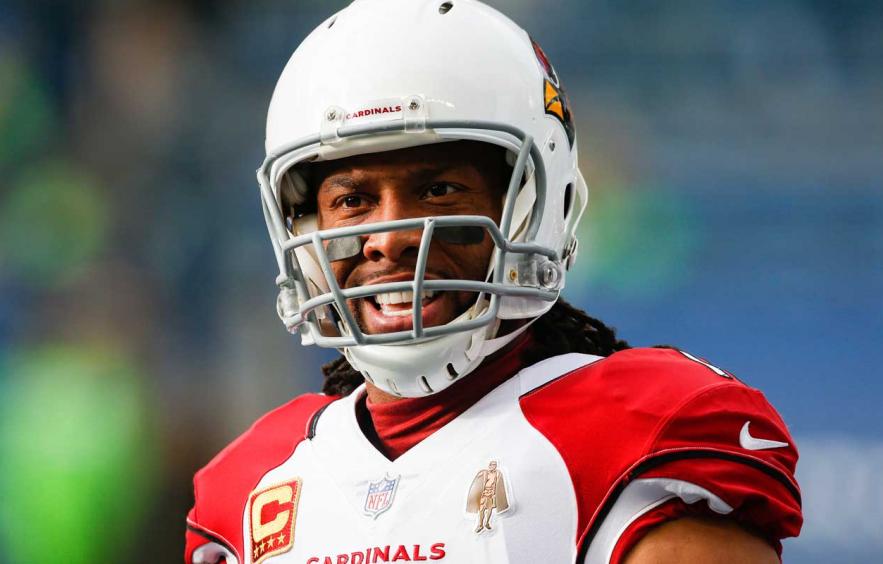 Otto Greule Jr/Getty Images
When laying out Week 13 NFL DFS contrarian stacks, I'll be using a combination of our Stack Value Reports and GPP Leverage Scores to find unique stacks that can take down a tournament. I encourage you to read the series on how to win a GPP in the DFS Strategy Hub. You'll quickly realize that taking down a tournament requires a balance of players ranging from low-owned to chalky.
I like building contrarian stacks around my chalkier core of players because you only have to get one instance correct for it to hit. For example, if we hit on a contrarian quarterback play while having a pass-catcher or two from that same game, the positive correlation of those stacks is technically getting one contrarian play correct despite filling multiple roster slots. I feel this is easier than having a chalkier stack while trying to hit multiple individual low-owned plays throughout the rest of your lineup. Keep in mind that these are contrarian stacks, so you don't have to use these stacks in a large percentage of lineups to be overweight on the field. They should be used in tandem with a chalkier core of players.
QB/WR1/Opp. WR1 Stack
QB
Daniel Jones

($5,600 DK/$7,400 FD)

WR

Darius Slayton

($5,300 DK/$6,300 FD)

WR

Davante Adams

($7,000 DK/$8,000 FD)

Davante Adams and his massive target share have all the makings of a blow-up performance this week, but we need to find a way to get a unique lineup around him. Daniel Jones has been locked onto Darius Slayton over the last two games despite the fact the pass-catching unit has been returning to full health. Slayton had the monster game two weeks ago in which he turned 14 targets into a 10/121/2 stat line, but he even played 85% of the snaps while garnering seven targets last week with Shepard and Tate on the field. Tate is now in concussion protocol and it looks like he may miss this game. Jones hasn't been a slouch either, especially in games against weak defenses. The Packers rank bottom 10 in both passing and rushing yards allowed, so this Giants' offense will be able to move the ball. We've seen Jones' ceiling this season as he's turned in three games of four total touchdowns resulting in 32+ fantasy points in those contests. You can do a lot of things with the Giants/Packers stack. Sterling Shepard and Saquon Barkley are in play if you want to make this a massive stack

As I said, Adams is going to be very popular, he's underpriced and has reeled in seven receptions in each of his last three games. The other pass-catchers around him are also-rans so Rodgers locks in on him in key situations. The Giants defense ranks 22nd in aFPA allowed to wide receivers, though I've heard grumblings of Janoris Jenkins being able to shut down Adams. That's simply not the case. The Giants have ceded fantasy points to capable WR1s, like Allen Robinson last week who couldn't be stopped. I don't mind adding Aaron Rodgers to this stack instead of Daniel Jones, but that makes it a bit less unique. I think Aaron Jones is an interesting pairing here as well as he has shown 40-point fantasy upside this year, too.
QB/WR1/TE1 Stack
QB
Ryan Fitzpatrick

($5,400 DK/$7,100 FD)

WR

DeVante Parker

($5,700 DK/$6,000 FD)

TE

Zach Ertz

($6,700 DK/$6,900 FD)

I feel as though Parker and Ertz will be somewhat popular, but as one-off plays around different game stacks. Why can't Ryan Fitzpatrick get his due? He's produced in his plus matchups this season and this is one of them. The Eagles have tightened up a bit defensively, but they are still a pass-funnel unit. Judging by the fact the Dolphins don't even have a run game, this suits their strengths. Fitzpatrick has the ability to run with the ball as well which jacks up his ceiling. The obvious choice here is to pair him up with DeVante Parker who he has targeted at an alarming clip over the last month. Parker has seen one-third of the Dolphins air yards and a quarter of their targets. He's due for some positive regression in fantasy points as well. He has a few touchdowns over the last several weeks, but they've never come in games when he's tacked on a big yardage total. He's had a 135-yard game and a 91-yard game in the last two weeks, but hasn't scored. There will be a week before the season is over in which Parker puts the volume catches/yards together with a score or two for a massive fantasy output. This could be the week.

Zach Ertz has a hamstring so this recommendation obviously hinges on his status. He's been made a priority over the last month, averaging 12 targets per game. The Dolphins defense ranks middle of the pack against the tight end position at 15th in aFPA. With Ertz's volume, it's difficult to not add him to a Dolphins/Eagles stack. However, if Ertz were to be limited we can add in other Eagles' options like Dallas Goedert, Miles Sanders, or even Alshon Jeffrey if healthy. The way the Dolphins' defense has struggled in coverage, I want pieces of this Eagles' offense in my tournament player pool. Ertz would be my main priority given the scarcity at the position this week, but the other pieces will see added volume should he miss.
QB/WR1/Opp WR1 Stack
QB
Kyle Allen

($5,500 DK/$7,200 FD)

WR

Curtis Samuel

($4,800 DK/$5,800 FD)

WR

Terry McLaurin

($5,600 DK/$5,800 FD)

This stack attempts to capitalize on the week in which Christian McCaffrey doesn't hit value, or at least it being the week that you don't need McCaffrey to win tournaments. Curtis Samuel has been an end zone threat this entire season for Kyle Allen. He also hasn't taken advantage of his air yards lately. D.J. Moore is getting all the hype after racking up a massive stat line and a two-touchdown game. The salaries have finally swung so far in opposite directions that Samuel has become the forgotten play that we can use for leverage. Over the last month he's been responsible for 27% of the Panthers air yards while averaging 15 yards per target, yet only seeing 15% of the team's total target share. The Panthers have put their faith in Kyle Allen and let him sling the ball when need be. After looking shaky against the Falcons, he played admirably on the road against the Saints. We're looking to capture some touchdown variance in this game, maybe the Panthers score on two long touchdowns from Samuel against the Redskins and McCaffrey never gets down near the goal line to punch in a rushing touchdown or two.

Terry McLaurin ranks right up there with Curtis Samuel on not realizing his potential opportunity over the last month. In his last two games, his stat lines could have been much gaudier than they finished. Two weeks ago McLaurin had a bomb called back. Last week, Haskins missed him wide open in the end zone for a score. Now, you can always look at those two anecdotal examples and assume Haskins just isn't good enough to get him the ball or you can assume Haskins will correct those mistakes going forward. McLaurin has only cashed in on just over half of his 323 air yards over the last month. His weighted opportunity is one of the highest in the league for a player that has less than 30 fantasy points over the last month as well. Despite seeing James Bradberry for parts of this game, McLaurin's speed can overcome any matchup, we just have to hope this is the week the stars align for Haskins to get him the ball.