Dead Weight Report: Week 11 Droppables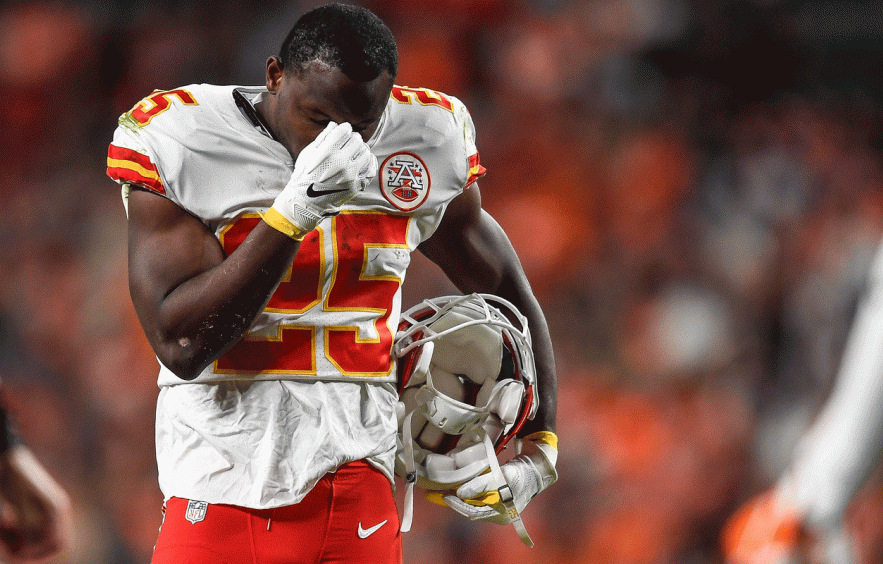 Dustin Bradford / Getty Images
At this point in the season, it's time to get serious about your roster moving forward. Whether they've made the starting lineup or have been hanging out on the bench, we all have players who've underperformed. Should you hang on to them for another week or cut them loose now?
In this weekly article, I comb through the weak and underwhelming performances to see who's droppable in favor of some waiver wire magic.
Pre-list Note: Both Odell Beckham and JuJu Smith-Schuster deserve to be on this list, but I don't have the stones to drop either of them, and neither do you.
Gardner Minshew

, QB –

Jaguars

It was pretty fun while it lasted, but it appears we've reached the end of the line for Minshew-Mania, at least for now. It will be tough to contain that beast for too long, though. As far as Week 11 goes, Jaguars head coach Doug Marrone indicated Nick Foles will return to his starting role under center and barring another injury, should keep his job through the season.

Marrone suggested his choice came down to experience. Advantage Foles. Minshew didn't exactly help his cause by playing poorly against Houston in Week 9, turning the ball over in three consecutive possessions during the final quarter. With the NFL journeyman taking over the signal-calling duties, it's time to send Minshew to the waiver wire to work on his spectacular mustache and swagger.
Danny Amendola

, WR –

Lions

With the exception of two weeks with 95+ yards, Amendola hasn't done much since Week 1's seven catches for 104 yards and a touchdown. He hasn't seen the end zone since that first week, but for some reason, nearly half of Yahoo! fantasy managers are still hanging on to the 34-year-old receiver.

Matthew Stafford's health is still a question mark, plus Kenny Golladay and Marvin Jones Jr. are clearly the top targets in this offense, neither of which are doing Amendola any favors in his outlook for the remainder of the season. With the wideout position as deep as it is, it could be beneficial to let Amendola go and snag someone like Darius Slayton or DeVante Parker, who are in better spots to see more action.
Marquez Valdes-Scantling

, WR –

Packers

There was so much promise surrounding Valdes-Scantling heading into the season but he just hasn't delivered. He has had back-to-back games of zero catches on just three targets and seems to have been leapfrogged in the Packers receiving corps by Allen Lazard.

There are 52% of you who still have him on your roster and now is the perfect time to rectify that. Davante Adams is back and making plays, Green Bay is off this week and their remaining schedule is difficult for the wideout position as they face the 49ers in Week 12 and Chicago in Week 15.
LeSean McCoy

, RB –

Chiefs

I'm not suggesting to ditch McCoy straight up everywhere, but he can be considered a situational drop this week. He was a healthy scratch in Week 10 for what was deemed as maintenance reasons. As in, he's not getting any younger so they're saving him for down the stretch. I'm not so sure I buy it, though, and think his usage will continue to wane down to nothing.

McCoy was only in on six snaps in Week 9 against Minnesota and with Damien Williams playing well these last few games, (202 rushing yards on 31 carries and seven receptions for 35 yards), it could be curtains for Shady this season. If you have Williams and the room to stash McCoy then go right ahead, but otherwise, you may want to consider sending him to the drop zone.
A.J. Green

, WR –

Bengals

This is painful to even type, but I think we all need to face the fact that Green will not be fantasy-relevant in 2019. We've now gone beyond the stash period as the veteran wideout suffered a setback ahead of his supposed Week 10 return. He's sadly stuck on a winless Bengals squad with a rookie quarterback under center—not exactly a recipe for success if and when he finally takes the field this season.

Even if Green does rehab enough to see action in 2019, he gets New England in Week 15, the second-toughest defense against opposing receivers this season. A whopping 68% of Yahoo! players still have Green on their rosters, but it's time to chock this season up as a wash and move on. Be sure to pour one out for the loveable stud on his way to the waiver wire.