Offensive Line Rankings: Preseason Update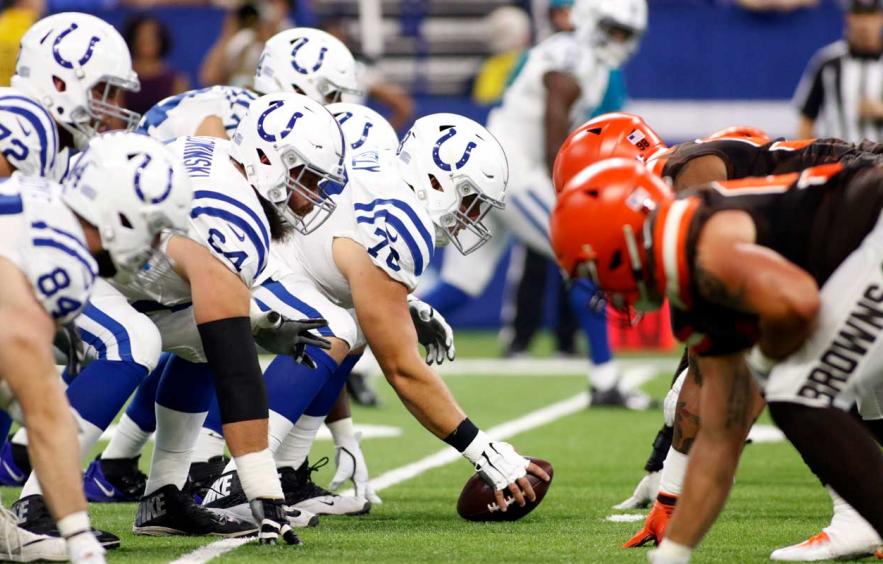 Justin Casterline/Getty Images
With over half of the preseason out of the way and the busiest fantasy draft weekend of the year fast approaching, I thought it was a good time to double-back on our offensive line rankings. Not every team has been affected—either positively or negatively—but there have been some big changes that are worth noting as we finalize our redraft rosters with a keen eye on the regular season and DFS. Ranking movements are denoted by a +/- next to the team name; if there's no change from the original rankings the team name will be accompanied by "no change".
32. Miami
Dolphins

(-1)

The Dolphins offered up two of their draft picks to bolster the offensive line's depth back in April but the cost they spent is usually reserved for just that: depth. According to some recent musings by head coach Brian Flores, it looks as though third-round pick Michael Deiter and undrafted free agent Deion Calhoun will be anything but depth, starting at left guard and right guard with the "ones" throughout preseason action. Miami finished 2018 ranked in the bottom-third of Football Outsiders' Power Success ranking which measures a team's ability to convert short-yardage and goal-line carries. Couple that with two rookies at guard and a team that will often be playing from behind and you have a recipe for failure for between the tackles banger Kalen Ballage.

9/4/19 Update: If there were any lingering questions about the Dolphins competitive nature for the upcoming 2019 season, they were answered emphatically on August 31st; the Miami Dolphins are indeed tanking the hell out of this season. Laramy Tunsil (and Kenny Stills) are out the door, and three future picks (two firsts and a second) are coming back their way. Oh, and Julien Davenport who will slide into Tunsil's left tackle position. Davenport is only 24 years old and can certainly grow over the years but he is a massive downgrade for what is now the worst offensive line in the NFL.
31. Cincinnati
Bengals

(-2)

The first of many movers in these rankings, the Cincinnati Bengals have had a tumultuous summer across the roster. First-round pick and first offensive tackle off the board, Jonah Williams had all the makings of becoming an instant impact, either anchoring Andy Dalton's blindside on the left side or sliding to the right side of the line to push the team's least productive linemen (Bobby Hart) into a swing tackle role. Those dreams were squashed when Williams had a shoulder surgery that will keep him out for his entire rookie season. Salting the wound, the man who was set to line up next to him retired from football. Eight-year veteran Clint Boling called it quits just a few weeks after the injury to the promising rookie. Thinking they had the line figured out after their first-round selection, Cincinnati selected only one other lineman in the draft (fourth round guard Michael Jordan) when they likely would have added more depth with 20/20 hindsight.

8/26/19 Update: Head coach Zac Taylor released his starting five for the season opener in Seattle and revealed that second-year center Billy Price is not amongst them. Instead, fourth round rookie Michael Jordan will get the start at left guard and Trey Hopkins - who filled in for Price last season - will get the nod at center. No movement in rankings until we see how Michael Jordan fares against consistent first team offenses.

9/4/19 Update: Left tackle Cordy Glenn is still in the concusion protocal and is now questionable to begin the season as a starter. If he misses the Bengals will have lost three potential starters to injury or retirement, further testing a unit that didn't have depth in the first place.
30. Tampa Bay
Buccaneers

(No change)

Tampa Bay had the most cohesive O-Line unit in all of football last year, missing only one game amongst all five of their starters (Demar Dotson missed one start due to a hamstring injury), but that didn't help them hold down the fort while run blocking. The Buccaneers' 3.78 Adjusted Line Yards ranked 31st in the league. It couldn't do much to keep the Fitzpatrick-Winston gunslinging monster clean either—their 109 quarterback hits allowed ranked them 29th. So what's different this season? Not much. The Bucs didn't address the draft and will instead allow 2018 third-round pick Alex Cappa to slide into the starting position. Cappa was a Division II tackle who was exposed by speed rushers at last year's Senior Bowl, forcing his drafting team to slide him inside where he can better use his size. The running game will be best utilized running through the A gap between Ali Marpet and Ryan Jensen.
29. Oakland
Raiders

(-9)

Unsurprisingly we have the world's largest circus tent over the Oakland-Alameda County Coliseum and the act has also penetrated the offensive line. We can start with something that has nothing to do with coaching or the front office—bad injury luck. Right guard Gabe Jackson looked like he was set to create a formidable right side of the line with newly signed right tackle Trent Brown before he went down with a knee injury in early August. The timeline puts Jackson back around Week 8 with journeyman Jordan Devey set to take his place. Devey has had four starts across the last three seasons with the Kansas City Chiefs.

On the other spectrum of bad luck is the extremely questionable decision to bring Richie Incognito in to mentor Kolton Miller, who just had one of the worst rookie seasons on record. As a shock to literally zero people in the world, Incognito was suspended for the first two games of the season for being a piece of garbage. It's disrespectful for a team with Rodney Hudson and Trent Brown to be ranked this low but the three black holes that create the rest of the line are just too much to overcome. If Jon Gruden needs some help with this problem I've already done all the research needed.
28. Buffalo
Bills

(+2)

Nobody added more new blood along their offensive line than the Buffalo Bills and while on paper the improvements are palpable, it's a different story on the field. For reasons other than performance, the unit is struggling. Beginning with the NFL's highest-paid center in Mitch Morse and ending with both starting guards Jon Feliciano and Spencer Long, the entire interior is in ramshackle. If the injuries sustained force rookie Cody Ford into the interior instead of right tackle, it could be a sort of blessing in disguise. Though Cody Ford is an immediate incursion of talent along the line, if forced to play him at right tackle, we'll have to wonder if some of his pre-draft worries of technical issues will be realized. Buffalo retains the slight bump in rankings simply on potential.
27. Arizona
Cardinals

(+1)

This is more of a happenstance upgrade than anything else, but they deserve a little bump after acquiring Marcus Gilbert from the Steelers. The biggest concern for Arizona is their combination of oft-injured players and the lack of depth in the offensive line room. It's much the same concern as they had in 2018 when injuries saw the line finish 26th, 25th, and 28th in Adjusted Sack Rate, Adjusted Line Yards and QB hits, respectively. The hope is that Kliff Kingsbury's fast-paced offense will lend itself to getting the ball out quickly and keeping Kyler Murray clean. In theory, that makes plenty of sense but if we can use Derek Carr and the Oakland Raiders' 2018 season as a case study, it causes apprehension. Although Carr had the least time to throw in the NFL (2.55 seconds/throw) according to Next Gen Stats, he also had the lowest average intended air yards (6.7). The Cardinals have much better weapons than the 2018 Raiders, but I don't think getting the ball out will completely negate a questionable offensive line.
26. Washington Redskins (-2)
While there are reasons to be optimistic about the Washington front five—center Chase Roullier improved his pass blocking in his sophomore season and right guard Brandon Scherff has been rock solid since being selected with the fifth overall pick in 2015—there is one glaring problem in the nation's capital. Trent Williams does not want to be there and he is not backing down. In a recent interview, coach Jay Gruden was asked about the seven-time Pro Bowler's holdout. Gruden replied simply, "No updates whatsoever". Williams is infuriated over a misdiagnosis by the team's medical team and is making it clear he is not screwing around. This is bad news for Case Keenum and rookie QB Dwayne Haskins.
25. Houston
Texans

(+7)

Reports coming out of Houston in mid-August aren't any better than they were in early June. Even though the Texans spent their first two draft picks on upgrading their offensive line, Tytus Howard and Max Scharping have solidified their roles as starting guards instead of the much more important tackle slot. It was believed that one of them, namely Howard, would lock down a tackle position. Seantrel Henderson looks to have taken hold of the right tackle position while one of Julien Davenport or Matt Kalil is set to settle into the left tackle spot. Rumors continue to swirl that Houston will make a move for Washington's Trent Williams, and while that would prove a big boon for this offensive unit, the deal still looks unlikely.

8/26/19 Update: David Steinmetz has been placed on injured reserve following a broken ankle sustained during practice ahead of the Texans third preseason game. This came just days before running back Lamar Miller tore his ACL. Steinmetz was battling Julie'n Davenport for the opportunity as Houston's swing tackle, but this injury will further ding an offensive line room severely lacking depth.

9/4/19 Update: For better or for worse, Houston is mortgaging their future to shore up the offense for 2019. After sending two future firsts and a second round pick to Miami, they have the proud distinction of starting a legitimate left tackle for the first time in what feels like forever. Laramy Tunsil provides an immediate shot in the arm for Houston's pass protection and a slightly less profound boost to the run game.
24. Los Angeles
Chargers

(-9)

An injured Russell Okung is a detriment to the hopes of continued offensive line success in Los Angeles. The Chargers were set to be one of only a handful of teams returning all five starters until Okung had a pulmonary embolism which puts his timetable for return somewhere in between six weeks and "indefinite". In the meantime, Trey Pipkins, a third-round rookie from Sioux Falls may be able to fill in if needed. On the bright side, Pipkins only allowed two sacks in 43 college games but this is nevertheless a blow to the Chargers, who have leaned heavily on Okung's run-blocking prowess after years of mediocre line play in San Diego.

9/4/19 Update: It's been confirmed that left tackle Russell Okung is indeed out for at least six weeks, and could likely end up being much longer. Okung allowed only seven quarterback hits in a division filled with edge rushers in 2018.
23. Cleveland
Browns

(-4)

I'm sure Baker Mayfield isn't complaining about gaining an incredible offensive weapon in Odell Beckham, but let us not forget that they had to get rid of Kevin Zeitler in the process. According to Sports Info Solutions, Zeitler was the victim of a blown block on 0.8% of his pass blocking snaps which ranked him eighth among all guards to see at least 500 snaps. The replacement, Eric Kush, has accumulated 12 career starts across four teams in his six year career.

Moving to the center, we can use the same parameters used above and see that SIS has J.C. Tretter allowing a measly 0.49% of his pass blocking snaps to end in a blown block, good for a top-seven finish in the league. Teaming with Joel Bitonio—who made his first Pro Bowl last year—Cleveland still has an above-average interior O-Line, but questions about Greg Robinson (left tackle) and Chris Hubbard's (right tackle) effectiveness push them down the list.

9/4/19 Update: In a surprising turn of events that reminds one of the ineptitude of the Browns of the past, they released their starting left tackle Greg Robinson over the weekend just to re-sign him days later. Cleveland was so secure that no other team would try to pick him up that they simply cut him to make room for another player they needed to place on injured reserve (Drew Forbes). The edges of their offensive line could really dampen the sunshine surround the Cleveland Browns offense.
22. Seattle
Seahawks

(-1)

Opposing defenses have been terrorizing Russell Wilson for years now, and the Seahawks' 10.4% Adjusted Sack Rate (30th in 2018) reflects that fact. For better or for worse, Seattle is built to weather the storm of a relentless rushing attack and it starts with an offensive line who ranked 12th in Adjusted Line Yards (4.50 ALY). After watching guard J.R. Sweezy sign with the Arizona Cardinals, Seattle quickly made it apparent they were not looking for a nimble, athletic pass protection specialist and instead replaced him with 345-pound giant Mike Iupati.

The worry now becomes depth behind Iupati (who has missed 21 games over the last two seasons) and an ever-increasing injury list. Iupati himself has already dealt with both foot and calf injuries and likely won't play anymore before the regular season starts. Behind him, the main back-up guard (Jordan Simmons) may hit the injured reserve, rookie guard Phil Haynes is not projected to return to action before Week 1 and undrafted free agent Demetrius Knox was carted off during the fourth quarter of the August 18th game against the Minnesota Vikings. Russell Wilson is going to have to work some magic for at least one more season.
21. Jacksonville
Jaguars

(+4)

The Jaguars had the unlucky distinction of starting the most offensive linemen in 2018, 12 different players in all. Right guard A.J. Cann was the only Week 1 starter who finished the season. The 2019 season has been rosier so far, as minor injuries have left key contributors off the preseason field but on the practice field. The biggest development has been the return of left tackle Cam Robinson, who was activated from the physically unable to perform list August 12 after missing the start of training camp while returning from a torn ACL sustained last September. On the other side of the line, Jawaan Taylor was snagged in the second round of the NFL Draft after a fall sent him packing out of his first-round projection. I'm still not entirely sure why he fell so far, but it's a gift to Jacksonville who desperately needed to fortify the edge after allowing 111 QB hits last season, the third-highest mark in the league.
20. Minnesota
Vikings

(+3)

For as much hate as the Minnesota offensive line gets from Kirk Cousins apologists, they were middle-of-the-road in most metrics, only allowing 95 quarterback hits (18th) and a 6.1% Adjusted Sack Rate (10th). What was really the biggest detriment to the Vikings offense as a whole were the number of blown blocks by the offensive line. Via Sports Info Solutions, a "blown block" is "any time a blocker does not successfully block the defender they attempted to engage with and, as a result, gives the defender an opportunity to negatively affect the play".

The Vikings led the league in this category, by a lot. Minnesota's 142 blown blocks were 34 more than the second-most and their blown block percentage of 2.8% is also by far the highest number. A reason for optimism, Mike Remmer is taking his team-leading 28 blown blocks with him to the New York Giants after signing with them this offseason. Minnesota has had a set starting five throughout all of training camp, giving them a bump in rankings.
19. New York
Jets

(+7)

The Jets added a ton of experience along their frontline this offseason, moving from the 11th-most experienced line at the beginning of this calendar year to the third-most experienced unit after adding Kelechi Osemele and convincing Ryan Kalil to unretire. Being that they have 238 career game starts between them, they will be one of the most experienced center/guard combinations in the league but also one of the most weathered combos. It's doubtful we'll get to see them together before the preseason finishes, and it's probably for the best to maintain health. When asked about his veteran additions' playing time coach Adam Gase remarked, "KO looks like he's going to start bugging me about going out to practice this week, but as of right now, I don't really have plans for those guys playing [vs. the Saints]."

There is some optimism in this group and that upside could reflect on LeVeon Bell, who is ranked as the RB8 in John Paulsen's most recent Half PPR rankings.
18. New York
Giants

(+4)

A clean bill of health for Nate Solder goes a long way towards improving this group. While he struggled through the beginning of the season battling a neck injury, he came around by the end of 2018 and brought rookie left guard Will Hernandez along with him. Kevin Zeitler—the guard opposite Hernandez—was acquired during the Odell Beckham trade and is arguably the best at his position in the NFL. Perhaps the pristine play of Zeitler will help next-door neighbor Mike Remmers shake off his poor 2018 from the right tackle position. It's likely this unit could flip from a weakness to a strength on a team full of offensive weaknesses.
17. San Francisco
49ers

(-3)

Having one of the most impactful, intelligent offensive tackles in the league goes a long way. Joe Staley is 34-years old and is arguably still just as good as he was five seasons ago. Having a left tackle as good as Staley will always translate to some level of success by the man playing next to him, and left guard Laken Tomlinson is doing well enough holding up his end of the bargain. Tomlinson went down in Week 17 of 2018 with a torn MCL but is already back with the team taking snaps at his usual left guard position.

The other guard slot is the biggest question with journeyman RG Mike Person dealing with some lingering foot issues after sustaining an injury during a joint practice with the Denver Broncos. Though the injury does not seem serious, he is probably not the caliber of player San Francisco would like to be lining up as a starter. According to Sports Info Solutions, Person had the third-highest Adjusted Blown Block rate in pass protection (2.54%) amongst a staggering 200 offensive linemen last season. A dislocated ankle to the team's swing tackle Shon Coleman has placed him on the shelf for several months, further complicated the line's depth.
16. Kansas City
Chiefs

(+1)

Mitchell Schwartz may be the best right tackle in the league and boosts the ranking of the Chiefs all alone to one of the middle-of-the-road units. Pair him with consistent, albeit unspectacular right tackle Eric Fisher and you have a formidable tackle duo. The interior is where things get shaky. Kansas City allowed oft-injured center Mitch Morse to walk in free agency (signed with Buffalo) and are left with Austin Reiter to pick up the reins. Reiter was drafted by the Washington Redskins in the seventh round of the 2015 draft and subsequently placed on their practice squad. He has five career NFL starts between the Cleveland Browns and Kansas City Chiefs.

Lining up to either side of Austin Reiter will be Cameron Erving (left guard) and Laurent Duvernay-Tardif (right guard), each of whom brings a lot more experience to the table. Erving had been sidelined from OTAs as he was recovering from shoulder surgery but looked back to normal during his first action against the Pittsburgh Steelers in the second game of the preseason. The Kansas City offensive scheme proved last year that as long as this unit is decent, many good things will happen for Patrick Mahomes and his supporting crew.
15. Detroit
Lions

(-2)

The Lions had a thoroughly mediocre season from a statistical standpoint last season but have some strong young pieces along the offensive line, thus the placement as a slightly above-average total package in these rankings. Detroit will be looking even younger heading into 2019 after the release and subsequent retirement of ten-year veteran T.J. Lang this spring.

Frank Ragnow was arguably the most gifted interior offensive lineman in last year's draft and was slated to be a competent center from the get-go. For reasons that I'm sure are easy to explain (it was easiest to slide him into LG, a position of need, Detroit wanted Ragnow to spend a year at guard to catch up to the speed of the game, etc.) the rookie didn't get to show his prowess making the calls or pass protecting from the center position. My favorite stat from draft season last year shows how great he was at limiting pressure—through his four-year career in Arkansas Ragnow played 2,603 offensive snaps and allowed zero sacks.

An eye-popping performance in the Lions' first preseason game brought the team's depth into question; Detroit as a whole allowed nine sacks against the New England Patriots. Of course, those offensive linemen were all back-ups, but so were the defenders. The young starting five have a lot of promise but that performance from the no. 2s and no. 3s is jarring.

8/26/19 Update: Frank Ragnow went down with a right ankle sprain during the third preseason game but looks to be good to go for the regular season. Frank missed the final five games of his senior year at Arkansas because of a high (left) ankle sprain, so we've dodged a bullet with it being the opposite ankle. If we have to wait to see how well he can flex his muscles as a center in the NFL until deep in the regular season, the Lions will be bumped down in these rankings.
15. Denver
Broncos

(+4)

Already a powerhouse in the running game, Denver made moves to ratchet that up even further for the upcoming season. After ranking sixth in Adjusted Line Yards (4.75) and seventh in Power Success in 2018, they went and hired Mike Munchak as their new offensive line coach. Munchak's teams have also been historically good in the latter metric, with the Pittsburgh Steelers finishing fifth, 12th, and seventh in Power Success over the last three seasons. Enter rookie second-round pick Dalton Risner, who was a brick wall in the run game through his college career and you've got a recipe to continue building on their previous production. Both Phillip Lindsay and Royce Freeman are (correctly) listed in our recent RB Sleepers, Values, and Targets article.
13. Tennessee
Titans

(-1)

A mini bombshell went off in Nashville last month when Titans left tackle Taylor Lewan announced that he is facing a four-game suspension from the NFL after failing a drug test. This timeline coincided with right tackle Jack Conklin's timetable to return from a 2018 torn ACL. With all of this mystery surrounding both tackle positions, it's difficult to remember that Tennessee went out and got Rodger Saffold, fresh off of a dominating season for the Rams, to come continue his dominance as their left guard.

Tennessee rightly identified right guard Josh Kline as a weak link in the line last season and let him hit free agency, opting instead to see what Kevin Pamphile can do at right guard after finishing last season on injured reserve. The question that needs to be answered after all this shuffling around is: can they help lower the 10.2% Adjusted Sack Rate that ranked them 29th in 2018? Or better yet, can it be helped while Marcus Mariota is still the quarterback? Tennessee allowed only 69 quarterback hits last year, fifth-fewest in the league. It makes you wonder exactly how he's taking so few hits yet getting sacked at such a high rate. Maybe yet another offensive scheme will help Mariota feel comfortable staying in the pocket and making his reads.
12. Atlanta
Falcons

(+3)

The Falcons reloaded the entire right side of their offensive line during the 2019 NFL Draft. I appreciate that Atlanta did everything they could to address the O-Line this offseason. They started by adding four players through free agency and two more in the first round—the 14th and 31st overall picks were used on guard Chris Lindstrom and tackle Kaleb McGary, respectively. Adding an influx of young talent to the established veteran presence would see a team ranked higher in most cases, but the fact that 60% of the line has never played a snap together caps their immediate output a bit.

Both rookie prospects' biggest strength was run blocking, which should bode well for a Falcons team that finished 25th in rushing yards per game and 24th in Adjusted Line Yards. With the depth that they have acquired across the last four months, the Falcons should not be in the same negative predicament they were in 2018, even with an injury or two. With left guard James Carpenter returning from a hip flexor, the entire offensive line room looks ready to attack the regular season head-on.
11. Baltimore
Ravens

(No change)

The Ravens are a fun study heading into 2019. They are so very much unlike any other team in football at the moment. After Lamar Jackson took over quarterback duties in Week 11, the rushing offense outproduced the passing offense in six of the final seven games. That is just not happening in the NFL today. With Jackson's legs a constant threat, the running backs and ground game ran wild. This doesn't just help the backs, either. Think about how much this helps the offensive linemen when the defense must take an extra split second figuring out which man has the ball.

Further demonstrating how much this team wants to make the job easier on the O-Line by running the ball, they hired run game guru Greg Roman to run the offense. The Ravens ranked eighth at 4.61 Adjusted Line Yards in 2018. I think that's the low threshold for the 2019 season, no matter who locks down the left guard spot.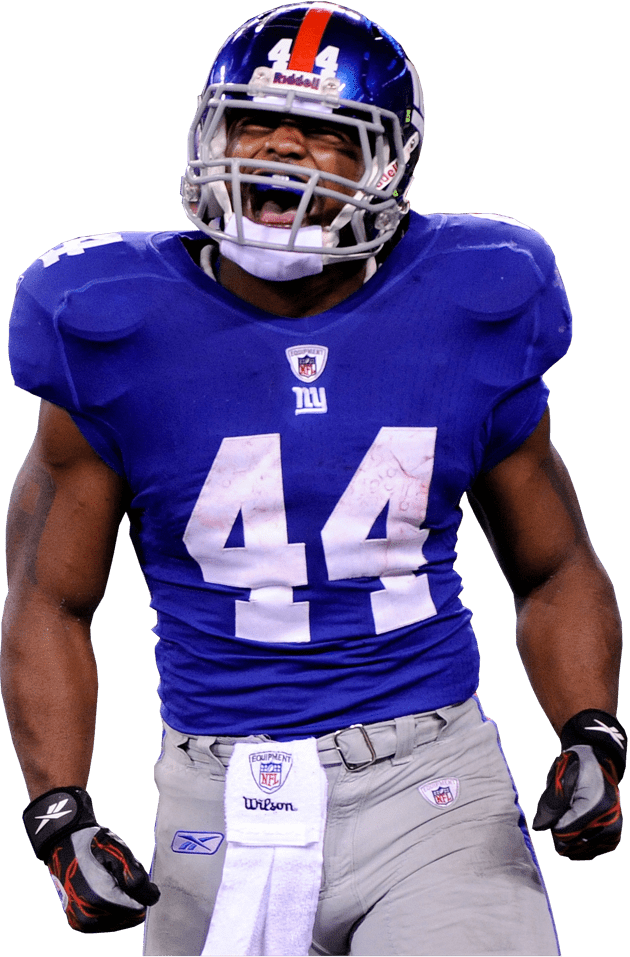 You're Missing Out!
Get access to this article and all our tools and rankings:
All Premium Content
The most Accurate Rankings Since 2010
Expert Draft Picks w/DraftHero
Highest Scoring Lineup + Top Available Players w/LeagueSync
...and much much more