NFL Preseason Week 3 Fantasy Football Recap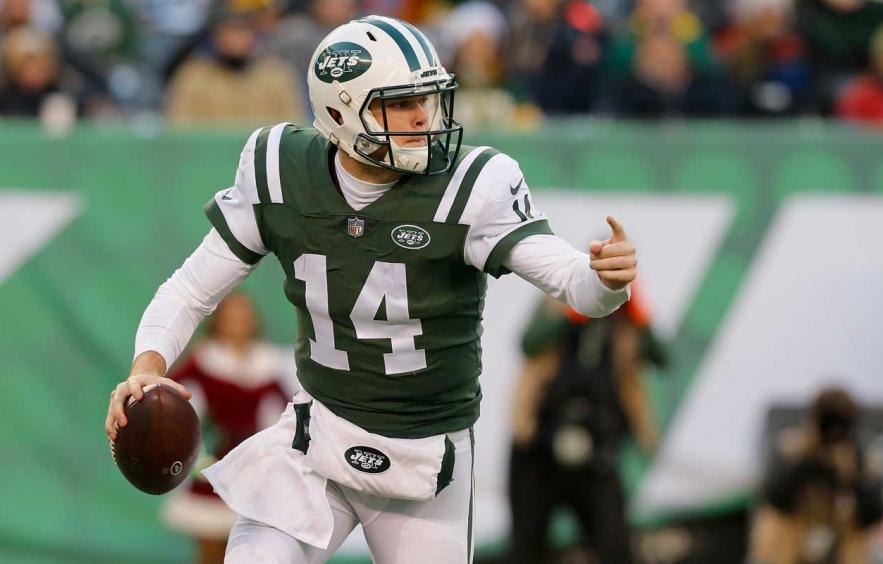 The third preseason game most closely resembles the real thing; the NFL's dress rehearsal if you will. We should all have a better idea of how teams are shaping up for fantasy purposes, as we head into the regular season. Below you will find a position-by-position look at how Week 3 played out to help you plan and adjust accordingly for the remainder of draft season.
Note: All player ADPs, unless mentioned otherwise, are courtesy of 4for4's Multi-Site ADP Tool.
Quarterbacks
Nick Foles has lost that MVP magic: Maybe not forever, but for now, he's not playing like a QB just removed from winning the Super Bowl. In Thursday night's 5-0 loss to the Browns, Foles threw two interceptions, incurred three sacks, was stripped for a fumble and found himself downed for a safety. Since Carson Wentz's return date is still not definitive, Foles should start the season under center for the Eagles, but based on what we've seen thus far, he shouldn't be more than a late-round flier.
Tyrod Taylor injured his pinky, but is okay: After dislocating the pinky on his non-throwing hand mid-way through the first quarter, Taylor returned to the game, much to the chagrin of Browns fans. Both he and rookie Baker Mayfield appear ready for the regular season, making quality throws and mostly smart decisions. It's Taylor's job for now, with Mayfield set to absorb all he can from the veteran QB.
The Jets' job is Sam Darnold's to lose: After two-plus decent quarters under center, where the rookie finished 8-for-16 with 86 yards and a touchdown, Darnold looks to have earned the starting gig in New York. Of course, nothing is official yet, but given the amount of work he's had with the starters, it appears he's the guy. For fantasy purposes, Darnold still has some work to do, so he's simply a late-round depth player for now.
Cam Newton gave himself a shiner, but he's fine: Newton had a decent outing, going 11-of-17 for 142 yards, with three drives resulting in field goals to put Carolina ahead 9-3 at the half. During the first quarter, the Panthers QB scrambled out of the pocket and essentially dove headfirst, but was upended, causing him to land on his head. Newton was evaluated for a concussion and returned to the game, escaping with just a black eye. He's cleared to play in Week 1, but if he's already on your roster, I'd keep that head injury in mind, as another one this season could be of legit concern.
Running Backs
Adrian Peterson is not ready for pasture: Peterson finally got his wish to play in the preseason, but is it sustainable? The 33-year-old carried the ball 11 times for 56 yards, even touching the ball in seven consecutive plays on one Washington possession. With their backfield a triage unit, he may have done just enough to earn the starting job for Week 1 in Arizona. Revenge game, anyone? I'm not buying, at least not yet. Of note, according to FantasyInsiders best-ball ADP data, Peterson's ADP has shot up 15 points since Wednesday to the 13th round. It will most likely soar as the week goes on.
Peyton Barber continues to impress: Averaging 6.8 yards per carry on the Buccaneers' opening drive of the contest, the third-year back totaled five touches for 34 yards and a touchdown before chilling on the sideline for the remainder of the game. He's earned the starting gig in Tampa Bay and is one of the summer's largest risers in ADP. Now a 12th-rounder, Barber is a solid RB3 option in both PPR and standard formats.
There's no RB controversy in Miami: So far, Kenyan Drake is proving to be the most rousing guy in the Dolphins' offense, busting out a 30-yard run along with a 36-yard catch in Saturday's contest versus the Ravens. He's currently the 17th RB off draft boards, with an ADP in the third round.
Austin Ekeler could be more than a handcuff: Sure, Melvin Gordon was not in attendance due to a family matter, but Ekeler held his own as the starting back. He ran the ball six times for 50 yards, including a 21-yard rip. He added another three receptions totaling 13 yards. Ekeler's ADP has risen about 15 spots over the past few weeks, as the back is currently being drafted in the late-teen rounds.
Wide Receivers
Emmanuel Sanders was a one-man show: I'm always a Sanders over Demaryius Thomas gal. After Friday night's game, we all should be. The nine-year wideout was responsible for all of the Broncos' 75 yards on their second scoring drive, catching passes of 15 and 33 yards, plus a 27-yard end around he took to the house. Right now, Sanders' value is sublime, leaving draft boards in the seventh round. He seems rejuvenated with Case Keenum under center and could potentially sneak into WR1 territory this season.
Who's the guy in New England? With Julian Edelman suspended for the first four games, the fantasy community collectively decided that Chris Hogan would assume the role of Tom Brady's main squeeze. On Friday night, the future Hall-of-Famer connected with Phillip Dorsett four times for 36 yards and threw one pass each to Hogan and Cordarrelle Patterson. With Brady, it's always whoever has the hot hand, so it will be interesting to see who he favors come Week 1.
Danny Amendola scored the First TD for Miami starters: The former Patriot juked past two defensive backs for a 16-yard TD from QB Ryan Tannehill. It was the first score from a Dolphins starter this season in 10 possessions. With a dirt-cheap ADP hovering in the 15th round, Amendola is worthy of a bench stash in the event he emerges as a legit weapon for Tannehill in this cloudy offense.
Jags are down a WR: Jacksonville wideout Marqise Lee was carted off the field with a serious leg injury, opening the fantasy door for Keelan Cole, Dede Westbrook and Donte Moncrief. All three guys should see a spike in ADP, with Cole most likely getting the largest jump.
Tight Ends
Gronk lives: Patriot fans and Rob Gronkowski owners can breathe a little easier, as New England's massive tight end finally took the field for two series in his 2018 preseason debut. He was only targeted once and posted zero stats, but he was out there playing real football. Gronk continues to be one of the premier TEs in the league, so draft away.
Rookie Hayden Hurst will undergo foot surgery: Baltimore's top draft pick has a stress fracture in his foot and is expected to be on the shelf for three-to-four weeks. Rookie TEs are dicey when it comes to fantasy as it is. This news certainly doesn't help. There are many other viable late TE options, and in redraft leagues, Hurst should be on the waiver wire if he does hit later on in the season.
Tyler Eifert played live football and left unscathed: The oft-injured Bengals TE made his 2018 debut on Sunday, catching 1-of-3 targets for 11 yards. Eifert is returning from back surgery and was limited to just two contests last season. He's currently an 11th-rounder and it's tough to gauge what we'll get from the 27-year-old this season. If high risk is your thing, he's one to go with, but I'd also be sure to grab another TE for safe keeping.
Photo by Jim McIsaac/Getty Images.
---
Related Articles