Best Week 11 Prophet Exchange Bets: Low Score at Mile High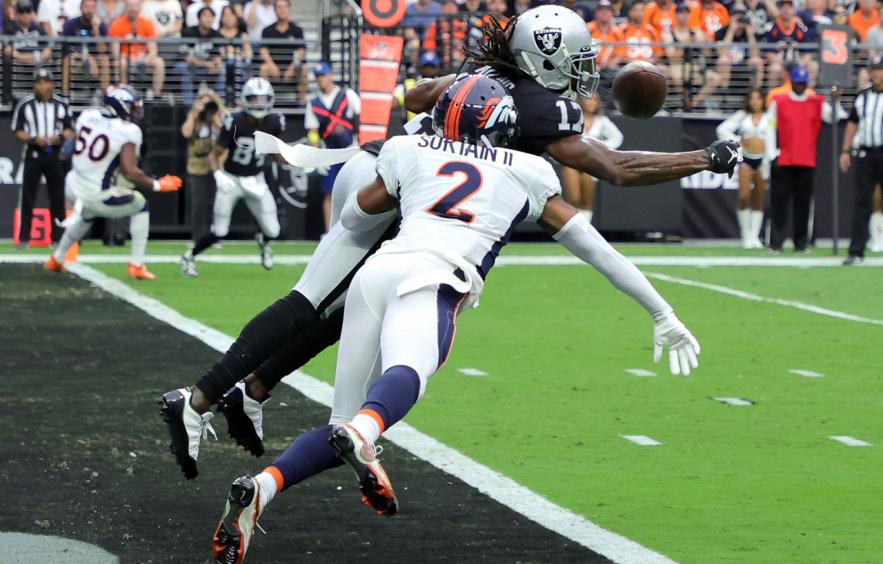 Ethan Miller/Getty Images
The NFL being referred to as the No Fun League has entered this article because betting unders on low totals may not be the sexiest move, but it could be one of the more profitable ones this weekend. Prophet Exchange runs on peer-to-peer betting, so the benefit is passed on to the bettor with more forgiving juice. You can read here for more on the benefits of using a betting exchange like Prophet Exchange. Let's see where the value lies in Week 11…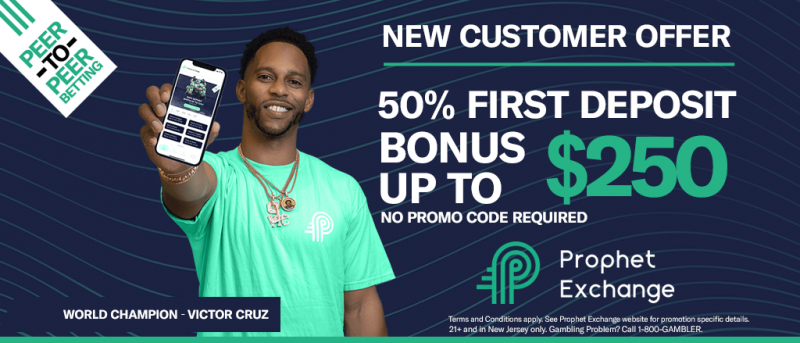 Week 11 Prophet Exchange Picks
Raiders

@

Broncos

Under 41 Points

*Betting on Prophet Exchange takes the juice from -105 to +100.

Remember when the AFC West was going to be the best division of all time? That was fun. Both of these teams have had their issues, especially as of late, and that is reflected in not only the line but the fact there is still value on this under.

The Broncos' offensive woes have been evident all year, whether Russell Wilson wears a wristband to his press conference or not. Denver has only scored 20+ points once since the Week 4 matchup between these two teams. On the season, Denver games have gone under eight times. They are 31st in offensive DVOA but are facing the 32nd-ranked Raiders defense. Las Vegas let the Jeff Saturday-led Colts score 25 against them, so that is a concern but it is tough to properly evaluate what these Colts are. Also, look at the Denver injury report, where three of the top four receivers did not practice on Thursday. Even if Russell Wilson has time, there is a chance he has next to no one to throw to.

On the Raiders' side offensively, they are devastated in their offensive floor-raisers. Hunter Renfrow and Darren Waller being on IR removes reliable weapons outside of Davante Adams that Derek Carr trusts to move the chains. That lowers the floor on the 18th-ranked offense by DVOA. The Broncos' defense has been spectacular as well, ranking fourth by DVOA. Since their Week 4 meeting, Denver has allowed 16.2 points per game, including two games that went to overtime. Pair that with the Raiders averaging 13.3 points over their last three (and if the Raiders' offense plays to recent form), that gives Denver's offense wiggle room to show signs of life against a bad Raiders defense.

Commanders

@

Texans

Under 41 Points

*Betting on Prophet Exchange takes the juice from under 40.5 -106 to -103.

Ever since the Washington defense started to get healthy, they have been a very good unit, especially up front. That has allowed the offense to meander ways into enough offense to win. In their last five games, Washington is allowing only 17 points per game and that includes contests against good offenses in the Eagles and Vikings. On the season, the Commanders have the 13th-ranked defense by DVOA but they are second against the run, which is key against a Texans team that leans on Dameon Pierce and just claimed Eno Benjamin off waivers from the Cardinals. While Davis Mills is notoriously better at home, the fourth-rated defense by DVOA is no easy task in a race to 21 points.

On the other side of the ball, the bar has been low for the Commanders' offense to clear to get wins. Washington has the 25th-ranked offense, per DVOA, and has only scored more than 23 once since Week 2. The Texans are only the 28th-ranked defense but their style of play on both sides has generally limited the big scoring outputs from opponents. Offensively, Houston slows the game down and wants to limit plays defensively by playing a ton of zone. They dare offenses to move the ball down the field while not making mistakes to end drives. Taylor Heinicke can be prone to turnover-worthy plays, which leads to what the Texans would like to do defensively. One of the more explosive weapons for the Commanders, Curtis Samuel, was limited on Thursday, and his not being 100% on Sunday limits some of the explosive elements from the Washington offense that would be needed to go over this total. Getting the total a half-point higher on better juice on Prophet Exchange makes this a must play.

For the most up-to-date picks check out my Twitter and subscribe to our Discord. This sheet from Dan Rivera tracks all my betting picks (and those from the rest of the betting staff) on the year. Just click on the tab with my name on it for the results.
---
This article is intended for entertainment purposes and adult users only. Call 1-800-GAMBLER if you have a gambling problem.