Fantasy Football Week 10: Trader's Alley: Buy Low, Sell High, and a Chart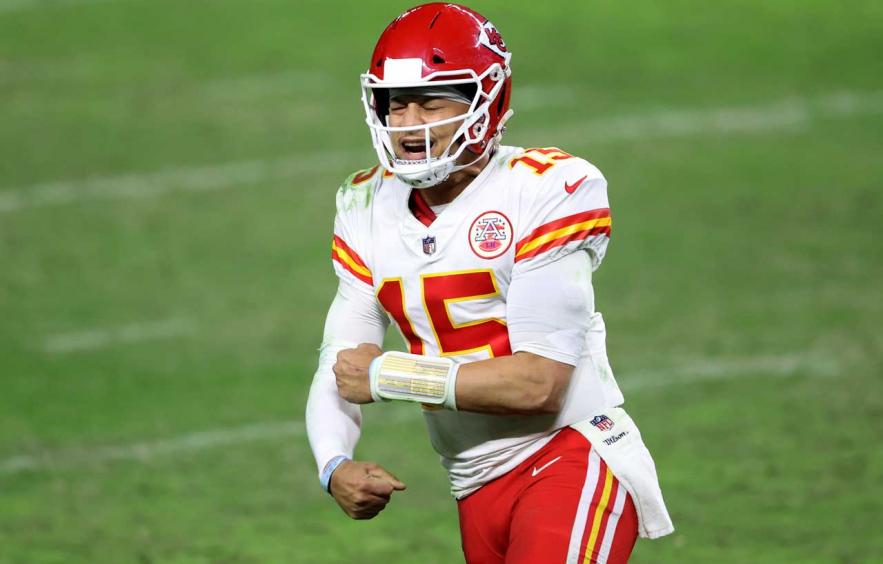 Christian Petersen/Getty Images
Most leagues are only about one week away from the trade deadline and the playoffs are right around the corner. We had some significant injuries last week, so make sure to keep up on the news. Josh Allen's elbow could have a cascading effect on all Bills players for the rest of the season. Make sure that you get those last-minute trades in to consolidate depth or grab the upside guys you might need to make a push!
Just a reminder of some default deadlines:
Sleeper - Week 9 to 13 (Commissioner preference)
Yahoo - Week 11 (Nov 19th)
ESPN - Week 13 ( November 30th)
CBS - Week 11 (Nov 19th)
Make sure to check YOUR league.
Let's get to it!
Methods
My goal in building a model in 2017 was to quantify each position (wide receiver, tight end, quarterback) in terms of the running back position. I view running backs as the backbone of a fantasy football team. I regularly calibrate my model by scrapping public data for 1-for-1 positional trades to adjust my relationships up or down. This also helps me account for injuries increasing scarcity and shifts in offenses. I built a model that then uses expert ranks as an input or seed file to generate these graphics.
Week 10 Trade Value Chart
Trade For
Patrick Mahomes
Patrick Mahomes has a 4for4 trade value of +22.5 vs the market. Mahomes has leap-frogged Josh Allen as the QB1 rest-of-season. This is mostly related to Allen's injury concern with his elbow. Adam Hutchison does a great job breaking down Allen's injury issues in his weekly injury update column, here. With Allen possibly out a couple of weeks (as of Wednesday morning) Mahomes becomes a positional advantage over the other quarterbacks in the league. This is purely a function of value over replacement.
If you can buy him at his market rate (16), there is a ton of room to gain value. If you can work out a larger swap including Allen and Mahomes, now might be the time
Trade
Brian Robinson
Brian Robinson has a 4for4 trade value of -8 vs the market. The Commanders' backfield has been a dumpster fire for most of the year. Robinson might be starting each game, but he is doing a lot less work with his touches than Antonio Gibson. Gibson looks like he has a lot more juice every time he touches the ball and is getting more of the passing work.
If you can sell at his market rate (9), it is probably time to move on. It feels like a lot of people are holding on to his awesome story and not valuing him correctly.
Hold
Greg Dulcich
Greg Dulcich's 4for4 trade value of 8 is slightly above market value. Dulcich has looked good as a rookie tight end in the anemic Denver offense. He feels like a hold or add (in shallow leagues) because he might have the ability to rise above the streaming conversation. With low risk and decent reward, he's the perfect hold or add candidate.
Trade
Leonard Fournette
Leonard Fournette has a 4for4 trade value of -7 vs the market. Fournette has been trending in the wrong direction the last several weeks with Rashaad White getting a little more involved. Fournette was drafted as a bell-cow running back in a strong offense, and it doesn't seem like that is going to happen in 2022. If you can package Fournette plus a player to upgrade at a position, now might be the time to cash in.
If you can sell around his market rate (28.0), it might be time to see what you can get in return. My goal would be to package Fournette and a piece to upgrade at a position.
Trade For
Ja'Marr Chase
Ja'Marr Chase has a 4for4 trade value of +15.5 vs the market. Chase has bounced between a buy and a sell over the season, and he is back in the undervalued category for now. Hutchinson is still estimating a week 11-13 return for Chase, and he might be available for a Tier 4 or later player. He is a buy for strong teams with good depth. Some 3-6 or lower teams might not be able to wait for him to get back. Go scoop him up!
If you can buy Chase for anything around his market rate (21), he is a solid buy. This move is very roster and record dependent.
Other Players to Consider:
Joe Mixon - (+6.0) Mixon went OFF last week after having a series of subpar weeks. A lot of managers might be looking to sell high right now and I am looking to buy. If you can handle Mixon's bye, see if you can get him.
Najee Harris- (-6.5) Harris has been very lackluster this season and now there are rumors that Jaylen Warren might get more work. Poke around and see if anyone wants Najee.
None of these players are must-buy or must-sells. These are just guys that are likely misvalued in your league. We are looking for opportunities to gain value and exploit market perception. Trading is an art and the best part of fantasy football.