Post-Draft Dynasty Rookie Profile: Chris Olave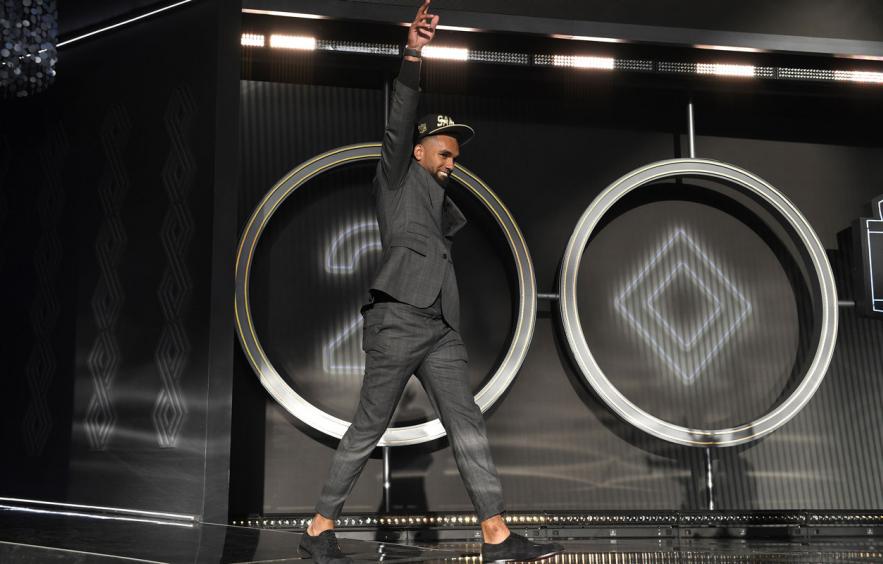 David Becker/Getty Images
This article is written by Richard Cooling and can also be found on Dynasty League Football, along with a myriad of other actionable dynasty content.
Name: Chris Olave
Position: Wide Receiver
Pro Team: New Orleans Saints
College Team: Ohio State
Draft Status: Round One, 11th overall
---
More Dynasty Content: 9 Dynasty Players To Target After The NFL Draft | 9 Dynasty Winners & Losers from the NFL Draft | Dynasty 1QB Rookie Mock Draft | The Dynasty Aftermath (DLF) | 8 Dynasty Sleepers to Supercharge Your Team | 8 Dynasty Risers & Fallers (May) |
---
Video Highlights
You can find many videos to parse right here on Olave's DLF player page.
Combine/ProDay Review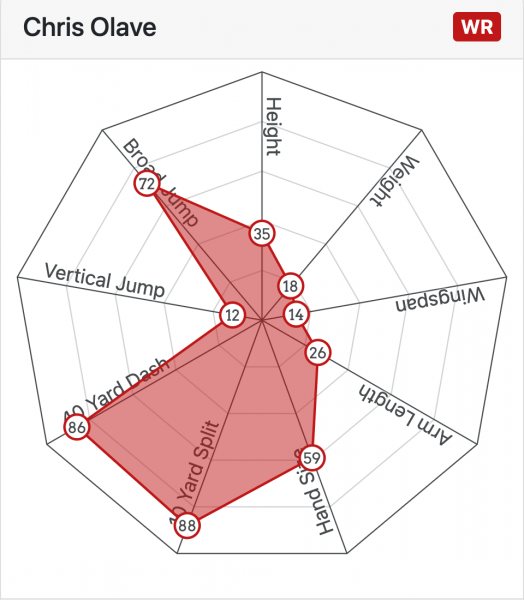 Strengths
Route running
Speed
Proven ability to separate
Varied release package
Scheme/Role versatility
Weaknesses
Undersized
Struggles on contested catches
Lack of strength means he can be manhandled off routes
Average after the catch
Poor run blocker
Opportunites
Olave steps into perhaps one of the best landing spots in the NFL. Much was made about Green Bay and Kansas City being incredible landing spots. However, New Orleans desperately needed a number two receiving option behind Michael Thomas. The dream situation could be for Olave to settle in there for the next two years and then take over from Thomas as the veteran's contract becomes moveable and he hits his age-31 season. In terms of quarterback, it looks as though the Saints are committing to Jameis Winston for the next two years. They did not address the position in this year's draft, and traded away their 2023 first-round pick. Winston may not be an elite quarterback from an NFL perspective, however he is elite when producing fantasy points for his receivers.
Olave will be a perfect fit in this offense, where he can operate in the intermediate to deep areas of the field and use his speed to stretch the offense vertically while Thomas dominates underneath. Playing opposite Thomas will also help as most defenses' more physical corners will be matched up with Thomas, reducing the threat of Olave being "bullied" physically by NFL corners.
Threats
The biggest threat to Olave is the two established stars absorbing all the target volume in this offense. Michael Thomas and Alvin Kamara were everything in the Saints' offense at their peak. If they are both healthy, back to their best, and playing 17 games, it will place a cap on Olave's ceiling. During the 2019 season, Kamara and Thomas combined for more than 50% of the overall target share in New Orleans. That is unlikely to repeat but shows how this offense was centered around the two stars.
The other threat to Olave is how his size and play strength translate to the NFL. As an undersized receiver who wins with speed and route-running ability, there is a chance he could struggle to create the same level of separation with more athletic and physical defensive backs at the next level.
Short-Term Expectations
As arguably the most 'pro-ready' receiver entering the draft this year, you would expect Olave to hit the ground running and adjust quickly to the NFL. He should immediately settle into a role in which he can produce as a WR3/4 in his rookie season. If Thomas were to have similar issues to the last two seasons, there is very much a world where Olave could see a 20% target share as a rookie and have WR2 upside.
I would project Olave's average return in his rookie year to be similar to DeVonta Smith in 2021, who finished with a stat line of 104-64-916-5, which equated to 11.04 points per game. As a mid to late first-round pick, that would be a solid return and likely see a significant rise in his value heading into year two.
Long-Term Expectations
Long-term, Olave doesn't have the extreme ceiling that perhaps some other prospects in this class have. Due to his lack of elite size, he doesn't profile as a true X receiver. However, due to his route running, he should still be able to command a significant target share that will allow him to be a consistent fantasy starter for your dynasty roster. Plenty of fantasy superstars have been smaller-framed despite the general slight obsession with bigger-bodied X receivers.
I don't believe Olave will ever become a top-12 dynasty wide receiver. He just doesn't have that super-elite upside. However, I can easily see him settling in as a dynasty WR2 if all goes well in New Orleans.
NFL Player Comparison
Some of the comparisons thrown around are essentially any good undersized receiver who is a good route runner. The most common names suggested are Calvin Ridley, Terry McLaurin, and DeVonta Smith. I like the Ridley comp as they're similar separators at the top of the route. However, Olave is quicker and will likely see a slightly higher aDOT in the NFL as he is used more in a field-stretching capacity than Ridley.
Despite not being a prototypical receiver, plenty of similar players have achieved success. Olave can settle in and be a consistent fantasy producer, much like McLaurin and Ridley have proved over recent years.
Projected Rookie Draft Range
Olave has been widely viewed as the end of the elite wide receiver tier. In DLF's May 2022 Superflex Rookie Dynasty, ADP Olave was the WR5 and the seventh player off the board. In those ten mock drafts that make up the ADP, his ceiling was sixth, and his floor was eighth.
In my opinion, that is an incredible value. Yes, Olave was a late declare, but he is a pretty faultless prospect outside of that and his size. His pro readiness will allow him to hit the ground running and be an immediate producer as soon as he gets to the NFL. He is my WR3 in this class and I have enjoyed scooping up a significant amount of Olave in my rookie drafts to date.
Olave doesn't come with a sky-high ceiling, but if you opt for safety, you can't get much safer. He is likely to settle quickly and return immediate value on investment to the dynasty GMs who grabbed him in drafts.