NFL Week 14 Lookahead Lines Report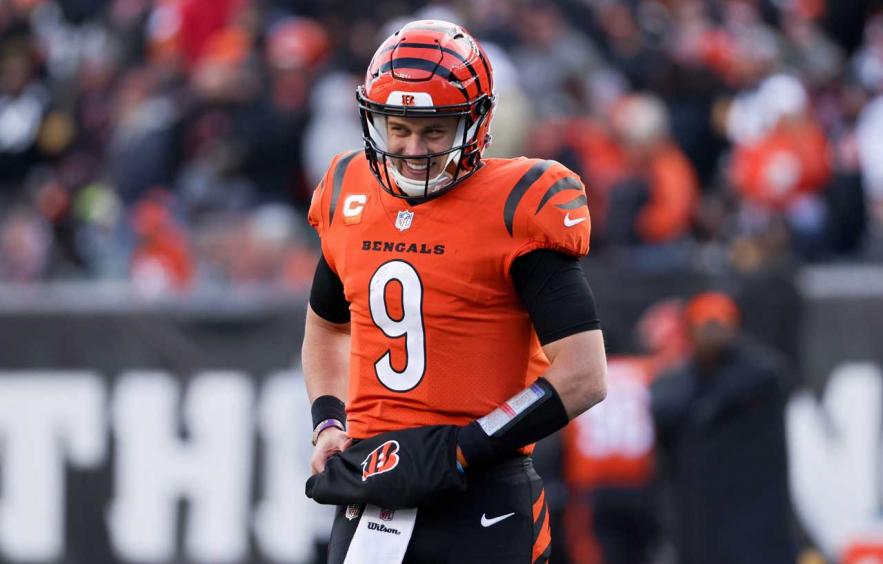 Dylan Buell/Getty Images
Trying to predict where each game's line is going to re-open isn't complicated, but it's invaluable.
Remember, friends don't let friends bet NFL sides on game day. I understand the appeal of getting action down on a game that's about to kick off, but please, for the love of all things sacred, don't do it. In my opinion, the only way to consistently put yourself in a position to gain positive expected value (+EV) while betting on NFL sides is to beat the closing line. Sportsbooks gradually increase the limits they let bettors get down as the week progresses, which is an indication the book feels they've priced the game correctly. Unless you're waiting later in the week because you're betting five to six figures on a side, your +EV increases if you can get down on a number before it's sharpened by the whales.
Each week of the season, I provide a first glance at the upcoming NFL slate through the lens of lookahead lines. This brief lookahead window provides a sneak peek at how teams are valued by bookmakers prior to the start of the week. It's also an opportunity to act before the games are posted and sharpened on Sunday evening after the previous week's games are complete. These lines are a true indicator of how bookmakers value each team, without the influence of the recency bias that comes after watching eight hours of football earlier in the day. Depending on the bookmaker, and bettor for that matter, you may or may not be able to get the type of action down you'd like, depending on your unit sizing. The key is understanding where the value is on the board in any given week, and that is easier to do once you know what the opening number was.
When I take a position on a lookahead line, I believe the current number will beat the closing line. At times, it ends up being the best of the number, which is ideal. Basically, I'm parlaying my handicap. In essence, if I'm right in my Week 13 evaluation of the team and market, I'm going to have an advantage in predicting where the line movement will come first in Week 14.
For reference, I'll be using the initial odds released by Westgate back in May to show you how the game opened. You can use the game tiles below to find the best number, and the spread listed is based on the home team:
Week 14 Lookahead Lines Takeaways
I'm always on the hunt for scheduling and travel advantages. For the most part, these quirks are already baked into the number, but there are instances each week that aren't accurately accounted for in the market.
Byes: Colts, Dolphins, Patriots, Eagles

Steelers

@

Vikings

(-4)

This line makes sense, considering the Vikings are required by law to play in one-score games. Both clubs are out of the race for a divisional crown, but they're fringe playoff contenders entering Week 13. Minnesota's matchup against Detroit is significantly more favorable than Pittsburgh's home game against Baltimore, so this is more likely to move to 4.5 or higher before it moves down to three.
Cowboys

@ Football Team (+4.5)

We haven't seen the Cowboys at full strength in weeks, and it's starting to show. This is the second of three consecutive road games for Dallas, and it's a tougher divisional matchup than it looked like back in October. Washington has won three-of-four and has been playing significantly better defensively over the past month. With Dallas being such a public team, I doubt this dips lower, regardless of how things play out in Week 13.
49ers

@

Bengals

(-2)

I like the Bengals here laying less than three. We know how San Francisco wants to play offensively, and Cincinnati is equipped to slow them down. The Bengals' defense leads the league in rushing success rate allowed on the season, thanks in large part to outstanding play up front from their defensive line. The Niners' offense starts clicking with the running game is churning out chunk plays. It allows Jimmy Garoppolo to work the play-action passing game off of it, and he's done so with incredible success as of late. It's also likely that Deebo Samuel is still out, and his impact will be felt with San Francisco needing to rely more on their passing game than in previous weeks.
Jaguars

@

Titans

(-9.5)

The Titans come off the bye with a nice rest/travel advantage against Jacksonville, who's on the second leg of back-to-back road games. Even so, it's difficult to lay nearly 10-points with Tennessee right now regardless of their opponent. They limped into the bye week with a roster that, from a talent standpoint, is closer to Jacksonville than it is to any other AFC contender. The status of key offensive contributors like A.J. Brown and Julio Jones is unknown as of now, making this a stay away for me.
Raiders

@

Chiefs

(-10)

The Raiders helped Kansas City get their groove back a few weeks ago, refusing to change defensive schemes and allowing Patrick Mahomes to carve up their Cover-3 looks all night long. The Raiders insist on only rushing four and dropping back into similar looks play after play, and they're unlikely to pivot from that strategy in Week 14. This feels like a lot of points considering the Chiefs' struggles at times, but if the Raiders stumble at home versus Washington in Week 13, this is going towards 11 or 12 before it's dripping below 10.
Ravens

@

Browns

(+1)

We just saw this game last weekend, a 16-10 win for Baltimore despite four Lamar Jackson interceptions. According to The Athletic's Sheil Kapadia, that was the first time a team has thrown four interceptions in a game and won since 2014, ending a 54-0 run in the defense's favor. The Browns can stay in Ravens prep mode since these games are sandwiched around their bye week, but it's difficult to find a path to victory for Cleveland considering how poor their offense is playing right now. I have tried to avoid getting down early on teams led by unvaccinated quarterbacks, but I'm tempted by the Ravens here.
Lions

@

Broncos

(-8)

The Broncos are playing well of late, beating up on teams in their weight class. They should hold up well here, punching down against Jared Goff and the Lions. Shorting tiny-hands-Goff outside in December is something I'm always looking to do, and Denver has the running game to grind down this Detroit team that's playing out the stretch. I don't think this line runs away from us, so there's no need to act early, but Denver will make for a terrific teaser leg in Week 14.
Bills

@

Buccaneers

(-3)

This is one of the best games of the week and should be a terrific matchup between two of the league's top teams. Without handicapping the specific X's and O's, let's just think about price probabilities based on Week 13's matchups. The Bucs are 11-point favorites against the Falcons, and while 11 points in the division is certainly a tall task, Tampa Bay is the superior club and should be able to dominate the trenches on both sides of the ball. The Bills have a much tougher task, hosting New England with the AFC East lead on the line. The Bills are slight favorites, and you can certainly make the case that an impressive Bills win versus the Patriots will impact this line against the Bucs, but a Buffalo loss is also on the table in a way a Buccaneers loss isn't. If the Bills lose to the Patriots, this opens back at Bucs -4.5.
Rams

@

Cardinals

(-2.5)

This feels a tad disrespectful. I like the Cardinals laying less than three here against the sputtering Rams, a team they've already beat convincingly earlier this season. The Rams should get back in the win column in Week 13 against the Jaguars after losing three straight. Looking back at Weeks 9-12, only the Texans and Falcons have a lower EPA per play than the Rams, and there's clearly something to the whispers around Matthew Stafford's health. The Cardinals were able to go 2-1 in Colt McCoy starts, spearheaded by a defensive unit that's in the top three in DVOA, EPA and yards per drive on the season.
---
This article is intended for entertainment purposes and adult users only. Call 1-800-GAMBLER if you have a gambling problem.