Super Bowl Preview & Betting Breakdown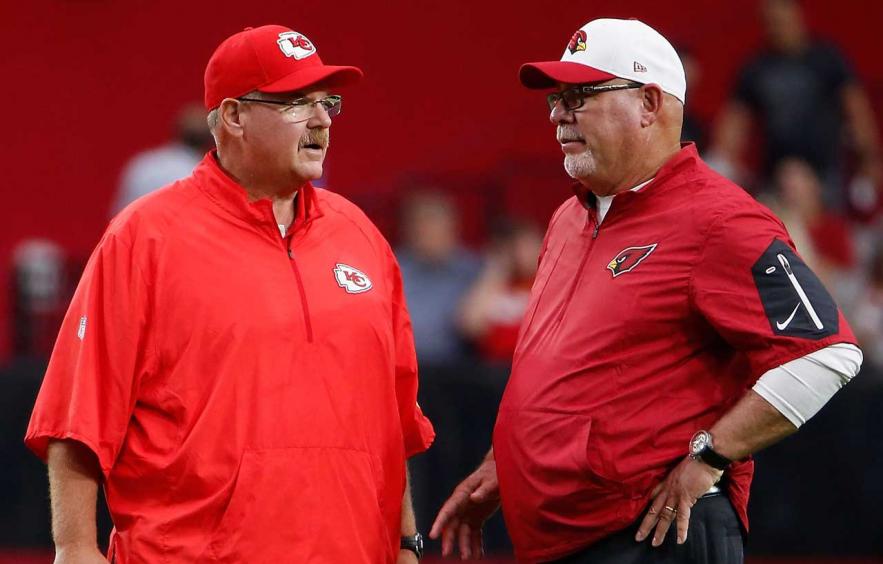 Christian Petersen/Getty Images
This is my seventh consecutive year of writing an in-depth Super Bowl breakdown—I'm 5-1 in predicting the outright winner so far. For those of you who haven't read any of my past Super Bowl previews, I include a ton of in-depth statistics and data-focused analysis, with the goal of making the game more predictable with context.
---
Jump To: Odds | Breakdown | Best Bets
---
Super Bowl LV Matchup
Matchup: Kansas City Chiefs at Tampa Bay Buccaneers
Date: Sunday, February 7, 2021
Time: 6:30 p.m. ET
Super Bowl LV Betting Odds
Spread
Total
The best line if you want to bet the Over is OVER 56 (-115) at PointsBet.
The best line if you want to bet the Under is UNDER 56.5 (-109) at DraftKings.
Team Totals
---
SIGNUP BEFORE THE SUPER BOWL and receive a 100% instant deposit match up to $100 from PrizePicks. PrizePicks is the simplest fantasy game on the market! Just pick 2-5 players and you can win up to 10x on any entry. Learn More →
---
Super Bowl LV Breakdown
When the
Chiefs

Have the Ball

The way this game plays out will likely be decided by Kansas City's offensive strategy. In the first meeting between these two teams in Week 12, Kansas City passed the ball 72% of the time, despite jumping out to a sizeable 17-0 lead in the first quarter—a lead they kept the entire game.

Most people who pay attention to football know running against the Bucs is suboptimal. They are ranked first in run defense DVOA, first in run defense Expected Points Added (EPA) (0.179) and seventh in explosive run rate (percent of run plays of 10+ yards) allowed. There's a valuable—and necessary—discussion that arises when forecasting how a team will play versus how they will play. In this instance, Chiefs head coach Andy Reid and offensive coordinator Eric Bieniemy have already shown a willingness to defy traditional football strategy and go extremely pass-heavy as they did in their previous matchup versus Tampa Bay. The Chiefs will be further incentivized to pass with the Bucs trotting out returning run-stuffing defensive tackle Vita Vea. Vea has played in six games this season and in those contests no team topped 87 rushing yards, combining for 359 yards on 125 carries, good for a pathetic 2.87 yards per carry.

If the Chiefs go pass-heavy, we likely won't see either Clyde Edwards-Helaire or Darrel Williams eclipse 10 carries. Their props are set accordingly at 8.5 rushing attempts for both, 36.5 rushing yards for Williams and 30.5 rushing yards for Edwards-Helaire. Last week, Edwards-Helaire dominated touches in the first half but wasn't seen in the final 25 minutes of the game. He came in nursing an injury but wasn't playing overly well, winding up with just seven yards on six carries. Edwards-Helaire is practicing in full leading up to the Super Bowl. Le'Veon Bell also figures to be active for this game. He has touched the ball 13, 4, 16, 8 and 2 times, respectively, in his last five games. I think the Chiefs will use a combo of Edwards-Helaire and Williams as the 1A/1B with Bell the clear third back in the rotation. All three of the backs will likely see work in the passing game as the Bucs have allowed the most receptions to running backs this season.

Patrick Mahomes and the Chiefs' passing game will rightfully be discussed at length this week. They rank second in EPA per dropback and third in explosive pass rate (percent of pass plays of 20+ yards) this season, but weren't laying it on teams like they did last season, only averaging the sixth-most points per game (29.6). Last week they "flipped the switch" against the Buffalo Bills as Mahomes racked up 350 yards and three touchdowns while completing 29-of-38 passes as the Chiefs dropped 38 points. It's worth noting this all happened while Mahomes was hobbled with a turf toe injury. The biggest impact was his inability to scramble (5 rushing yards on 5 carries).

In the Chiefs' previous bout against the Bucs, Tyreek Hill posted a career-best 269 receiving yards on 13 receptions. Most of his damage came against Carlton Davis, who he annihilated for 9/211/3. The Bucs didn't have Jamel Dean for that game, forcing them to move Sean Murphy-Bunting outside and Ross Cockrell into the slot. With all three of them healthy, Hill figures to draw a mixture of Dean, Davis and Murphy-Bunting as he plays on the outside (either left or right) 41% of the time and 59% in the slot. Bieniemy will likely try to scheme Hill into 1-on-1 matchups against Davis, but if the Tampa Bay defense isn't prepared to make shifts and give Davis safety help over the top, it's going to be another long day. Travis Kelce had a relatively quiet outing (for his standards) against Tampa Bay last time out, but he still caught all eight of his targets for 82 receiving yards. The Bucs aren't particularly stout at defending the tight end, allowing the seventh-most receptions to the position this season. There's definitely room for the Chiefs to lean on him more in this contest.

Sammy Watkins, who hasn't played since Week 16, is fully expected to suit up for the Super Bowl. If healthy, he'll likely resume his usual 70-80% snap share. The return of Watkins mostly impacts Demarcus Robinson and Byron Pringle, not Mecole Hardman. Hardman averaged one fewer snap per game with Watkins in the lineup this season but more targets per game. On the other hand, Robinson averaged six fewer snaps, 1.5 fewer targets and 20 fewer receiving yards per game when Watkins was active. Hardman's prop is sharply listed at 25.5, a number he's gone over in exactly half of his 18 games.
---
Editor's Note: Take advantage of our 2021 DFS & Betting Plan with our Early-Bird Rate!
---
I already mentioned how the Bucs defense has been elite against the run (especially with Vita Vea) but they have also been good against the pass. They rank seventh in EPA per dropback, fifth in pass defense DVOA, eighth in explosive pass rate allowed, and they have generated pressure at the third-highest rate. The issue is, playing against good defenses hasn't mattered for the Chiefs offense or Mahomes. The Chiefs have played against three top-10 defenses (including the Bucs), scoring 34, 27, and 32 points in those contests. When Mahomes played against top-10 passing defenses, he racked up 462, 393 and 254 passing yards, while averaging 9.43, 11.52 and 5.43 yards per attempt in those games. Normally in this breakdown, I would dig into this more but Mahomes and company are so good the defensive strength of opposing teams hasn't really mattered.
As I mentioned above, the Bucs are great at getting pressure on the quarterback. The Chiefs won't have left tackle Eric Fisher for this game but they were previously allowing pressure at the lowest rate in the league.
The Chiefs are 16-1 in games Mahomes has started this season, with the only loss being a 40-32 game to the Raiders in Week 5. The Raiders scored two long touchdowns, sacked Mahomes three times (averaged 1.35 sacks per game in the other 15), and picked him off once. Despite all that, the Raiders only won by one score. With the switch officially flipped, slowing down the Chiefs offense is a near-impossible task
When the
Buccaneers

Have the Ball

Whenever teams are playing against elite opposing offenses there's always a narrative about how the key to victory will be "running successfully and keeping the ball out of the opposing quarterback's hands." In theory, this can work. Slowing down the game and giving each team fewer possessions increases variance, something the Bucs are probably looking for. The issue is, even if the Bucs take a long time holding the ball, the Chiefs will still likely be able to score and do so quickly. If we remember the playoffs last year, the Chiefs fell behind by 24 to the Texans, 10 to the Titans and 10 to the 49ers, but came back to win every one of those games by double-digit points. The Titans were the ultimate ball control team and the 49ers had an elite defense. None of that mattered. There are simply no other good comparisons to the potency of this Chiefs offense. The only team to beat the Chiefs (with Mahomes starting) this season had to score 40 points, so trying to grind the clock by running it and sacrificing efficiency at the hands of increased variance probably isn't the optimal strategy to win this game.

In their last matchup, the Bucs fell behind 17-0 in the first quarter and wound up passing the ball 76% of the time. The Bucs dug their own grave in some regards, starting the game off with four straight punts and failing to score until 8:32 left in the second quarter. They had just 39 total yards prior to that point. It's certainly in the range of outcomes for this to happen again, but with the Bucs likely to receive the ball first. As Rotoworld's Hayden Winks noted, Buccaneers head coach Bruce Arians has been electing to receive the first-half kickoff as of late and the Chiefs always elect to defer. I expect the Bucs to be a little more balanced—at least to start.

While it's optimal for the Chiefs to go pass-heavy, the Bucs probably need a bit more balance. The Chiefs defense is ranked just 19th in EPA per play allowed, 12th in per dropback EPA, but 31st in rushing EPA allowed. I think part of the reason their run metrics are so bad is that they allow teams to run the ball in order to help defend the pass. As long as they don't get burned repeatedly through the air, there's a good chance their offense can score enough to win. As I explained earlier, this doesn't mean the Bucs should go run-heavy. The Chiefs are ranked fourth in explosive run rate allowed so while their overall efficiency metrics are bad, they aren't allowing big plays. I think we'll likely see the Bucs offense continue to do what they've been doing all season.

Tampa Bay's offense has passed at the fourth-highest rate overall and in one-score games (63%). They are fifth in EPA per dropback and 12th in run EPA. They are just 30th in explosive run rate but rank fifth in explosive pass rate. To make this even more impressive, their success came against the 10th-hardest schedule of opposing defenses. The Bucs have scored 30+ points in six straight games and now draw their easiest matchup to date. They have played against six top-10 defenses this season, averaging just 21.6 points per game. Against teams outside of the top 10, they have averaged 34.92 points per game. They scored 24+ points in all of those games and 30+ points in 8-of-12 games. The Chiefs defense is 19th in EPA and 22nd in DVOA.

An area in which the Bucs could potentially be exposed a bit would be through pressure. Their offensive line is allowing the highest pressure rate in the NFL and the Chiefs defense is 11th in pressure rate. Luckily, neolithic quarterback Tom Brady can still navigate the pocket well, as he's only been sacked 1.3 times per game, good for the fourth-lowest rate. I think that's mostly a testament to Brady's intelligence and when to get rid of the ball under pressure.

In their previous matchup, Mike Evans and Chris Godwin saw a 22% target share (9 targets each). Godwin (8/97/1) was much more efficient than Evans (3/50/0) but Brady and Evans barely missed on a few big plays. Antonio Brown played 73% of the snaps but caught just 2-of-3 targets for a measly 11 yards. Brown is expected to play in the Super Bowl but was listed as doubtful on the latest injury report and may not even practice before the game. Even if he does play there's a good chance he is limited or ineffective. If he sits, Scott Miller and Tyler Johnson would be the main beneficiaries with a slight bump to both Godwin's and Evans' target outlooks. Miller played on 49% of the snaps while Johnson played on 29% of the snaps in Brown's absence last week. Godwin has lined up in the slot 68% of the time this season and figures to draw L'Jarius Sneed, who lines up in the slot 55% of the time. The Chiefs' outside corners are stationary with Bashaud Breeland playing 69% of his snaps at right cornerback while Charvarius Ward plays 94% of his snaps at left cornerback.

Rob Gronkowski (6/106/0 on 7 targets) and Cameron Brate (4/34/0 on 6 targets) were both heavily utilized in their last matchup against the Chiefs. This isn't too much of a surprise as the Chiefs have allowed the eighth-most receptions to tight ends. Gronkowski's pass-game usage has taken a nosedive as of late, though, with just two total receptions for 43 combined yards in the playoffs. Meanwhile, Brate has 5+ targets in every playoff game and has lines of 4/80/0, 4/50/0 and 3/19/1.

Tampa Bay's backfield is almost as muddy as Kansas City's. Leonard Fournette's usage has been all over the place lately. He was a healthy scratch in Week 14, then returned as the lead back in Week 15 with Ronald Jones sidelined. He saw his role decrease in consecutive weeks after that, taking a backseat to Ke'Shawn Vaughn in Week 16 (out-carried 15-9 in a blowout), and then Ronald Jones returned in Week 17, where he saw just five carries to Jones's 12. The playoffs are where things got weirder as Jones suffered a pregame quad injury against Washington, thrusting Fournette into the lead back role. Fournette saw 19 carries against Washington with Jones on the bench. Jones returned for the next two games but Fournette still out-carried him 17-to-13 and then 12-to-10. Was Jones still recovering from his quad injury? Do the coaches finally trust Fournette more? Jones has been practicing in full and is likely healthy heading into the Super Bowl but I'm not sure we know the answer to the latter question. Betting markets believe Fournette shoulders more of the workload with an over/under of 11.5 carries and 48.5 rushing yards while Jones's lines are set at just 8.5 carries and 37.5 rushing yards. The two combined for only 12 carries in their previous matchup versus Kansas City due to the game script.
Other Key Factors
There are a few things about the previous Week 12 matchup that are worth noting here. The Chiefs' first-quarter 17-0 lead and their ability to keep that lead the entire game. It could have been 21-0 but they were stuffed at the one-yard line on their first drive. They racked up 20 points at halftime and scored 27 points with 7:29 remaining in the third quarter. They only had two drives the rest of the game, with Le'Veon Bell getting stuffed on a 3rd-and-2 around midfield forcing a punt. The other was a drive that took the Chiefs to the Bucs' 38. They then racked up three holding penalties in the next six plays and were knocked out of field goal range. The Chiefs very easily could have scored 35+ points if a few things broke their way.
On the other hand, the Bucs offense took a quarter and a half to get going with four straight punts and 39 total yards before putting any points on the board with 8:32 left in the second quarter. It's unlikely the Chiefs' uninspiring defense has that much early success against the Bucs this time around.
The Bucs are an impressive 11-0 against teams who rank outside the top 15 in Total DVOA. But it's a different story when looking at games against top-15 teams. They have played eight games against teams that rank in the top 15 of DVOA, going 3-5 in those contests.
The Bucs are a volatile team with high-highs and low-lows. If they are playing their best they have a solid shot at winning. That's kind of the issue, though, as they need to pretty much be at their best for the entire game to beat the Chiefs. The Chiefs' median performance beats the Bucs' median performance more often than not. Do we bank on both teams turning in just an average performance though? This is Tom Brady and Patrick Mahomes we are talking about, two players who have shown an aptitude for showing up when it matters.
How I Think the Game Plays Out
The Chiefs intelligently go pass-heavy and are able to rack up 30+ points by doing so. Brady and the Bucs don't stumble out of the gate offensively as they did in their first matchup, going toe-to-toe with Mahomes for the majority of the game. When push comes to shove, the Chiefs hold the Bucs on what would be a game-winning touchdown, preserving the victory and a second straight Lombardi Trophy.
Final Prediction
The Kansas Chiefs defeat the Tampa Bay Buccaneers by a final score of 33-27.
Super Bowl LV Best Bets
Patrick Mahomes

Over 40.5 Pass Attempts (-125 at DraftKings)
We have him projected for 45.5 attempts.
He had 49 pass attempts in Week 12 versus Tampa Bay, despite leading the entire game and getting a 17-point lead early in the game. The Chiefs passed at a 72% rate.
I'm convinced they go pass-heavy again here with the Bucs' run defense being so stout (1st in DVOA, 1st in EPA and 8th in explosive run rate allowed).
In four games the Chiefs were favored by 3.5 points or less (projected close games), Mahomes has averaged 45 attempts.
Tom Brady

Over 62.5 Completion Percentage (-130 at DraftKings)
We have him projected for 65%
He has gone over this number in 13-of-19 games this season.
The six times he failed to post better than a 62.5% completion percentage came against teams ranked in the top 15 of pass defense DVOA. Kansas City is ranked 16th.
He had a 65% completion rate against the Chiefs in their previous matchup.
Other Leans: Kansas City -3 (-105 at PointsBet), Game Total over 56 points (-110 at PointsBet).
Thanks for reading! More bets will be posted in 4for4's subscriber-only Discord server. If you have any questions feel free to shoot me a message on Twitter @ConnorAllenNFL.