NFL Week 6 Betting Picks & Preview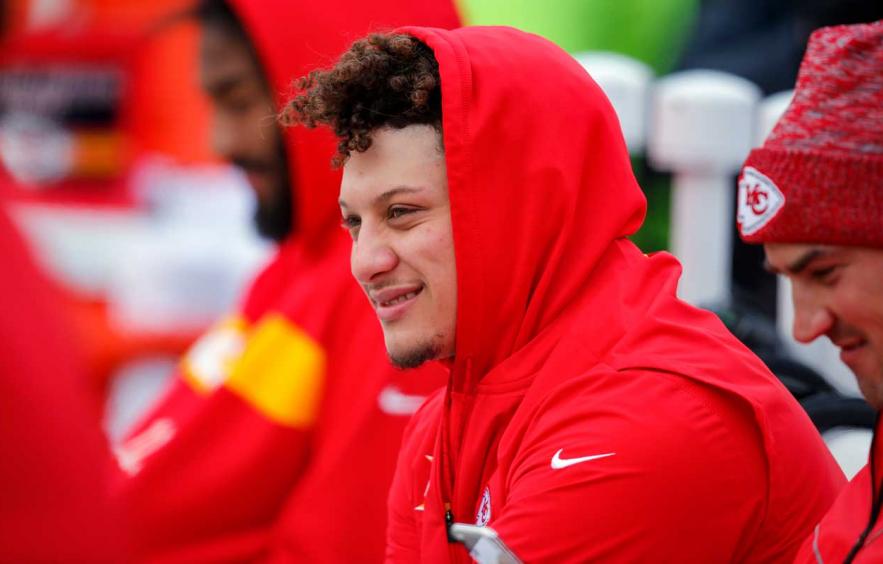 David Eulitt/Getty Images
Week 5 Recap: The Rams (+1.5 at Seahawks) and Steelers (+3.5 vs. Ravens) covered by the skin of their teeth, but the Bucs couldn't keep up with Teddy Bridgewater as the Saints covered easily as a 3-point home favorite. That 2-1 finish in Week 5 gave me three consecutive winning weeks after posting back-to-back 1-2 records in Weeks 1 and 2. Now 10-7 (59%) against the spread this NFL season, let's see if we can't get that winning percentage into the 60s in Week 6.
257 Houston Texans at 258 Kansas City Chiefs
Spread: Chiefs -4
O/U: 55.5
Time: 1:00 p.m. ET, Sunday, October 13
The Chiefs are banged-up along their offensive line but I love them in a bounce-back opportunity on Sunday. When the lookahead lines were released for this week, Kansas City was an eight-point favorite over Houston. Now the Chiefs are -4, presumably because a) Patrick Mahomes (ankle) might not be 100% and b) the Texans just handed the Falcons a rear-end kicking.
Let's start with Mahomes. He tweaked his ankle in that loss last Sunday night to the Colts but he says he's fine and he practiced on Wednesday. There's no real danger of him missing this weekend's game against Houston. Furthermore, he may have Tyreek Hill (collarbone) back after the receiver was a limited participant at practice on Wednesday.
Now to Houston. There's no question Deshaun Watson, Will Fuller and the rest of the Texans' offense was impressive last week in their win versus the Falcons. But even receiver Keke Coutee admitted following the game that the Texans knew the Falcons would stay in their basic defense and run "the same thing over and over." Nobody will confuse Steve Spagnuolo's defense with Bill Belichick's, but what Dan Quinn is doing in Atlanta could get him fired.
In other words, the Texans benefited from essentially having a 7-on-7 practice against Quinn's Falcons last week at NRG Stadium. This is still the same Houston team that managed only 10 points at home in a loss to the Panthers in Week 4. Their issues along the offensive line didn't suddenly disappear and I don't see Watson keeping up with Mahomes this weekend. Plus, I fully expect Andy Reid to throw in some more man-beating routes on Sunday after the Lions and Colts had success disrupting the timing between Mahomes and his receivers the past two weeks.
NFL Week 6 Selection: Kansas City Chiefs -4
---
DraftKings Sportsbook Deposit Bonus: Available to Current & New Users! Create an account, deposit and DraftKings will match 50% of the deposit amount up to $500. Additionally, new users will get their first bet matched with up to a $200 risk-free bet.
---
265 San Francisco 49ers at 266 Los Angeles Rams
Spread: 49ers +3
O/U: 50.5
Time: 4:05 p.m. ET, Sunday, October 13
The 49ers benefitted from facing the Bucs, Bengals, Steelers and Browns in their first four games but that doesn't mean they're not a legitimate playoff contender. Kyle Shanahan's offense is currently averaging 31.8 points per game and while Jimmy Garoppolo looked shaky in preseason, he has been efficient thus far during the regular season.
Meanwhile, the Rams have surrendered 85 points in their last two games. Wade Phillips is too good not to iron out the defense's issues but this is also a bad time to face a dynamic playcaller in Shanahan. The Rams' corners have struggled the last two weeks, including two Sundays ago when they couldn't corral Bucs receivers Chris Godwin and Mike Evans.
Moving to the Rams' offense, Jared Goff remains a turnover machine. In his last 12 games, he's thrown 14 touchdown passes as well as 15 interceptions and has fumbled the ball 12 times. That's astonishing. The Patriots have the No. 1 DVOA defense per Football Outsiders. Do you know which team is No. 2? The 49ers. Yes, that has a lot to do with facing the Bucs, Bengals, Steelers and Browns. Still, there's plenty of talent on that side of the ball and that's a confident group.
NFL Week 6 Selection: San Francisco 49ers +3
271 Tennessee Titans at 272 Denver Broncos
Spread: Titans +2
O/U: 40.5
Time: 4:25 p.m. ET, Sunday, October 13
Apparently, there's no better time to back the Titans than off a loss. They blew out the Browns 43-13 in Week 1 as a 5.5-point underdog and then fell 19-17 to the Colts a week later as a three-point home favorite. They also looked hopeless offensively in a 20-7 defeat as a 1.5-point road favorite against the Jaguars in Week 3, only to turn around and beat the Falcons 24-10 as a 3.5-point underdog in Week 4. Last week, the Titans lost 14-7 to the Bills as a 3.5-point home favorite when they missed four field goals. So why don't we grab Tennessee not only coming off a loss, but also as an underdog this Sunday in Denver?
The Titans have played well on the road, with their offense having yet to turn the ball over and their defense dominating Cleveland and Atlanta, respectively. Despite their issues upfront and under center, the Titans are still the better team here and I like we're getting some points, which represents value.
Meanwhile, this is a sandwich game for the Broncos, who are coming off their first win of the season last Sunday by upsetting the Chargers in Carson City. Next week they face the Chiefs. Thus, they're taking on the Titans in the middle of two AFC West matchups. While their offense has shown some signs of life lately, I don't think Joe Flacco will move the ball against that stout Tennessee defense.
I wouldn't be shocked if the Titans won outright, but after the Rams covered as a 1.5-point underdog last Thursday night in a one-point loss, I'll take the two points with Tennessee and put them in my back pocket just in case.
NFL Week 6 Selection: Tennessee Titans +2
---
Looking for more picks? Check out Sharp Angle Sports for access to Anthony's CFB selections and exclusive NFL selections from SuperContest Winner James Salinas, who is a documented 63% ATS over 320 NFL selections since 2015.
---
2019 ATS Betting Record
Week 1: 1-2

Week 2: 1-2

Week 3: 3-1

Week 4: 3-1

Week 5: 2-1
Season Total: 10-7 (59%)