NFL Week 4 Betting Picks & Preview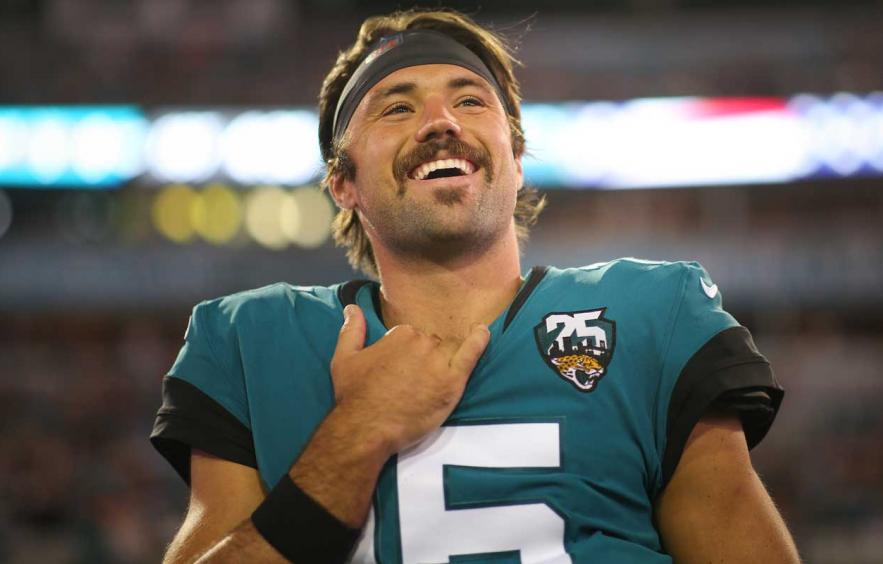 James Gilbert/Getty Images
Week 3 Recap: After posting back-to-back losing weeks to start the season, as well as a loss in last Thursday night's game between the Titans and Jaguars, I hit all three of my selections last Sunday. The Lions (+6.5) beat the Eagles outright as an underdog and the Rams (-3) held on to a seven-point victory after the Browns stalled inside the red zone in the waning minutes on Sunday night. If you waited to jump on the Ravens until kickoff on Sunday, you may have been burned when the line dropped all the way down to 4.5 (Baltimore lost by 5 to Kansas City). That said, hopefully, you got the Ravens at 5.5 or 6.5 if you trailed my selections last week.
Now that we got our first win on the books, let's make it two in a row…
265 Tennessee Titans at 266 Atlanta Falcons
Spread: Titans +4
O/U: 46
Time: 1:00 p.m. ET, Sunday
If Nelson Agholor doesn't drop a perfectly thrown pass from Carson Wentz in the closing minutes of the Eagles' Week 2 loss in Atlanta, he easily walks into the end zone for what would have likely been the game-winning score. That's how close the Falcons are to being 0-3 instead of 1-2.
In some respects, Atlanta looks like the same team it was a year ago. Despite head coach Dan Quinn taking over the play-calling duties on defense, the Falcons remain talented but pedestrian on that side of the ball. Now safety Keanu Neal (Achilles tear) is out for the season and their best defensive lineman, Grady Jarrett, is questionable to play Sunday due to a toe injury. How this unit gets better without Neal and Jarrett is beyond me.
Granted, the Falcons are unlikely to be tested by deer-in-the-headlines Marcus Mariota. That doesn't mean Derrick Henry won't have a big game and the Titans won't be able to win this game with their running game and defense. We're well past the point of Mariota being a threat with his arm but if he can simply protect the football, I like Tennessee to cover.
Meanwhile, Matt Ryan has already thrown six interceptions in the first three games of the season, including another back-breaking pick in the red zone to thwart a potential scoring drive in the first half last week versus the Colts. Ryan's arm strength looks diminished (it did in the second half last year, too) and the Titans have the pieces to contain Julio Jones, Calvin Ridley and the rest of Atlanta's passing game. I simply don't like this matchup for the Falcons.
Week 4 Selection: Tennessee Titans +4
---
DraftKings Sportsbook Deposit Bonus: Available to Current & New Users! Create an account, deposit and DraftKings will match 50% of the deposit amount up to $500. Additionally, new users will get their first bet matched with up to a $200 risk-free bet.
---
273 Jacksonville Jaguars at 274 Denver Broncos
Spread: Jaguars +3
O/U: 38
Time: 4:25 p.m. ET, Sunday
The Broncos are painful to watch. Joe Flacco was 20-of-29 for 213 yards with one interception in Denver's Week 3 loss to Green Bay last week. At one point in the second half, the Broncos opted to run the ball in obvious passing situations despite trailing. Flacco wants nothing to do with throwing the ball deep and if rookie Drew Lock were healthy, this might be the point in the season where Vic Fangio makes a quarterback change.
Instead, Flacco will be back under center this Sunday when the Broncos host the Jaguars. Jalen Ramsey's playing status remains up in the air, but I'm confident Jacksonville will have zero issues shutting down Denver's non-existent passing game. The Jaguars can be had on the ground, but they did a nice job last week holding Derrick Henry (17 carries, 44 yards, 1 TD) in check and should fare well versus the Broncos' committee this Sunday.
On the other side, Gardner Minshew is making people believe in Jacksonville. He only threw for 204 yards last week in the Jags' 20-7 win over the Titans, but at least he was willing to take shots deep. Had Dede Westbrook not dropped at least three passes, including what should have been a 22-yard score in the third quarter, Minshew would have had an even better night than his two-touchdown performance.
Despite employing Von Miller and Bradley Chubb, the Broncos are the only team in the NFL that has yet to sack the quarterback this season. They don't have a single turnover either. This just isn't the same Denver defense that it has been in previous seasons and we've seen this Broncos team fold like a bad poker hand as soon as the losses start to pile up.
I believe in the 'stache. (Well, at least this week.)
Week 4 Selection: Jacksonville Jaguars +3
271 Minnesota Vikings at 272 Chicago Bears
Spread: Vikings +2
O/U: 38
Time: 4:25 p.m. ET
I took Minnesota two weeks ago when Kirk Cousins bet on Green Bay and threw the game against the Packers. (Okay, I can't prove that he threw the game but if you watched his performance in the fourth quarter that day, then you explain why he turned a potential cover into a narrow loss.) Going back to the well with Cousins makes my stomach churn but I'm not going to pass on taking the better team getting points.
Mitch Trubisky completed 25-of-31 passes for 231 yards, 3 touchdowns and 1 interception in the Bears' 31-15 win over the Redskins on Monday night. Trubisky didn't play well, he just benefited from his defense doing what it did all last year: Set him and the offense up with outstanding field position. Case Keenum turned the ball over five times for Washington and Trubisky threw a pair of short touchdowns to Taylor Gabriel, who also made a sick play on a 36-yard score. Don't be fooled by Trubisky's final stat line.
In fact, according to Next Gen Stats, Trubisky's average completion this year has gone for just 4.1 yards past the line of scrimmage. Good luck moving the ball consistently against Minnesota's defense when everything you put in the air is short. The Vikings rank eighth in run DVOA through the first three weeks of the season, so it's not as if Trubisky can hide behind David Montgomery and the Bears' running game this week. He's going to have to make plays with his arm if Chicago is going to win.
While Cousins may have also bet on the Bears this week like he did the Packers two weeks ago (still can't prove that), it's unlikely Trubisky benefits from him like he did Keenum. Chicago's front seven is nasty but if Cousins can avoid turnovers and the Vikings can keep the game in Dalvin Cook's capable hands, then I like Minnesota.
Week 4 Selection: Minnesota Vikings +2
---
Looking for more picks? Check out Sharp Angle Sports for access to Anthony's CFB selections and exclusive NFL selections from SuperContest Winner James Salinas, who is a documented 63% ATS over 320 NFL selections since 2015.
---
275 Dallas Cowboys at 276 New Orleans Saints
Spread: Saints +2.5
O/U: 47
Time: 8:20 p.m. ET
This has "trap game" written all over it. The Cowboys look like a legitimate Super Bowl contender through the first three weeks of the season and the Saints are without Drew Brees. They put together an impressive victory last Sunday in Seattle, but it was largely thanks to their defense and special teams, not the play of Teddy Bridgewater.
Yet the Cowboys are only laying 2.5 points on Sunday night? No thanks. Not biting.
The Cowboys have eclipsed 30 points in each of their three victories, but those wins came against the Giants, Redskins and Dolphins. Miami is barely fielding a team at this point while New York and Washington both rank in the bottom six in defensive DVOA.
Granted, the Saints are 28th in defensive DVOA, so it's not as if Kellen Moore won't be able to move the ball consistently with a red-hot Dak Prescott again on Sunday night. Still, this is a step up in class for the 'Boys, any way you slice it. They simply haven't been tested, but they will this week when they're inside what figures to be a loud and hostile Superdome.
When these two teams met a year ago, the Cowboys' athletic front seven shut down Alvin Kamara and Co. in Dallas. Sean Payton is one of the better offensive playcallers in the NFL and I have faith in him designing a game plan to get the Cowboys' linebackers out of position this time around. If Dallas holds Kamara to only 36 yards rushing as it did a year ago, then I'll tip my cap. But something tells me Payton has a counter ready.
The home team is 4-0 against the spread in the last four meetings between these two teams, while the Cowboys are just 1-5 against the spread in their last six trips to the Big Easy. There's just something about taking a home underdog in a primetime spot that makes me feel all warm and cozy.
Week 4 Selection: New Orleans Saints +2.5
2019 ATS Betting Record
Week 1: 1-2
Week 2: 1-2
Week 3: 3-1
Season Total: 5-5 (50%).