The Top DFS Contrarian Stacks: Week 11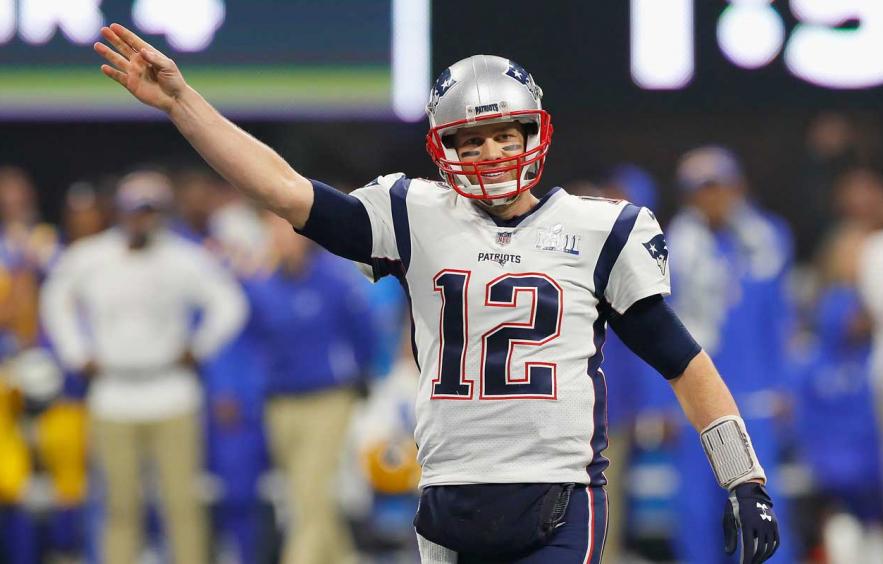 Kevin C. Cox/Getty Images
When laying out Week 11 NFL DFS contrarian stacks, I'll be using a combination of our Stack Value Reports and GPP Leverage Scores to find unique stacks that can take down a tournament. I encourage you to read the series on how to win a GPP in the DFS Strategy Hub. You'll quickly realize that taking down a tournament requires a balance of players ranging from low-owned to chalky.
I like building contrarian stacks around my chalkier core of players because you only have to get one instance correct for it to hit. For example, if we hit on a contrarian quarterback play while having a pass-catcher or two from that same game, the positive correlation of those stacks is technically getting one contrarian play correct despite filling multiple roster slots. I feel this is easier than having a chalkier stack while trying to hit multiple individual low-owned plays throughout the rest of your lineup. Keep in mind that these are contrarian stacks, so you don't have to use these stacks in a large percentage of lineups to be overweight on the field. They should be used in tandem with a chalkier core of players.
QB/WR1/DST Stack
QB
Josh Allen

($6,600 DK/$7,800 FD)

WR

John Brown

($6,400 DK/$5,900 FD)

DST Buffalo

Bills

($3,800 DK/$5,000 FD)

No one has seen more opportunity with less fantasy output over the past three weeks than John Brown. He ranks fifth in weighted opportunity over the last four weeks, but 30th in fantasy points. He has an average depth of target of almost 15 yards per target. In their last four games, the Dolphins have allowed above expectation fantasy production to Jamison Crowder (8/83/1), Diontae Johnson (5/84/1), Juju Smith-Schuster (5/103/1), Terry McLaurin (4/100/2), and even Brown himself went for 5/83/1 in their first meeting. Josh Allen has been the model of consistency this season but has also flashed a ceiling in certain spots. Since the Bills have come out of their bye week, he has four straight games with multiple touchdowns. The Dolphins secondary seems to be off the radar as a unit to target because they've played well the last two weeks, limiting Sam Darnold and Brian Hoyer to mediocre fantasy outputs. Both Allen and Brown are priced up a tad and it will make many players uncomfortable to roster them. However, against one of the worst defenses in the league, they can certainly hit their ceiling projections. Especially Brown who should be producing big fantasy weeks consistently according to his opportunity. This tandem has a great chance to have opportunity translate to fantasy points in Week 11.

I seldomly add a fantasy defense to the contrarian stack article, but adding the defense makes sense in this situation. The game scripts go hand-in-hand here. Having Josh Allen and John Brown when the blow-up creates an environment where the Dolphins are dropping back more than usual. According to FantasyOutsiders.com, they are the third-worst team in terms of adjusted sack rate. Additionally, the Dolphins are also down many of their best skill players. Kenyan Drake has been traded away, Preston Williams is on injured reserve. It's going to be very difficult for the Dolphins to put points on the board. We're banking on a first-half Bills onslaught that consists mostly of John Brown reeling in a long touchdown, then the Dolphins turning the ball over multiple times in the second half as Fitzpatrick slings the ball all over the field.
QB/WR1/WR2 Stack
QB
Tom Brady

($6,400 DK/$7,800 FD)

WR

Julian Edelman

($7,600 DK/$8,600 FD)

WR Mohammed Sanu ($5,100 DK/$5,800 FD)

Is the revenge narrative good enough of a reason to stack up the Patriots at the Linc this week? I'm usually not a believer in narratives like this, but there may be some merit to thinking Belichek and Brady want to avenge their SuperBowl loss. Brady has had a down few weeks after starting the season red hot. He hasn't topped 18.4 fantasy points in his last three contests after only dipping below 23 once in his first six. The Eagles are a pass-funnel defense as they've only allowed 87 yards per game on the ground, but 239 through the air. The Eagles have skewed numbers against the pass as well, when playing the likes of Mitch Trubisky, Josh Allen, and Luke Falk, they've been stout. However, they've allowed Aaron Rodgers, Matt Ryan, and Kirk Cousins to dice them up for over 1,000 yards and nine touchdowns in those three matchups. Brady has also been the victim of touchdown variance in a few games this year, getting multiple touchdowns poached at the goal line by Sony Michel. If the stars align for Brady, basically if he's on the right side of touchdown variance and throws the majority of the Patriots' scores he should get back to his 25+ fantasy point ways against this beatable Eagles' secondary.

Since arriving in Foxboro, Mohammed Sanu has teamed up with Julian Edelman to commandeer the air yards and total target share in the Patriots' offense. Together they account for exactly half of Brady's targets and 56% of air yards. It didn't take Mohammed Sanu too long to get acquainted with the offense, he jumped from about half of the snaps in his first game with the Pats to playing all 67 of their snaps against the Ravens. Julian Edelman is a target hog when healthy, racking up an average of 12 targets in his last four games, while not catching less than seven balls since Week 4. You're counting on the fact that the Patriots really put a hurting on this Eagles team, which may be hard to project given their lackluster pass attack the last three weeks. However, I'm willing to take a few shots on Belichek and Brady coming off a bye week and a drubbing in their last game facing the team that crushed their souls in their last SuperBowl loss.
QB//RB1/WR1/Opp WR1 Stack
QB
Jeff Driskel

($4,600 DK/$6,700 FD)

RB

J.D. McKissic

($4,600 DK/$5,800 FD)

WR

Kenny Golladay

($6,700 DK/$7,600 FD)

WR

Amari Cooper

($7,700 DK/$8,100 FD)

As of this writing, it looks like Jeff Driskel will get another start for the back fractured Matthew Stafford. Even if Stafford were to suit up, you can plug him into this stack as well. I like playing Driskell because everything it allows you to do at the other positions. The Lions return home to the dome and he has a game under his belt in which he looked pretty comfortable. It says something about the Lions' faith in their rushing attack when they let Driskel throw the ball 50 times. Golladay racked up by far the most air yards of any Lions' receiver, so we can safely project that the number one option hasn't changed with quarterbacks. He also saw a team-high nine targets. In a matchup that the Cowboys should be able to score at will, the game script should be in Driskel's favor again this week to sling it all over the field. J.D. McKissic is someone that I played a lot on weekday slates in college football DFS a few years back, his skill set hasn't changed either. He's a scatback that can rack up receptions. If this game script plays out as we project, McKissic's usage will most likely be the most of any running back. I feel like Prescott to Cooper will be a popular stack, but running it back with the Lions won't be very popular. That is why I like swapping out Dak for Driskell because it makes your Cooper lineups a bit more unique.

Amari Cooper is an absolute stud. When targeting Cooper, Dak has the highest passer rating in the league at around 141. He's commanded a 31% share of air yards over the last three games. In those three games Cooper has either eclipsed 100 yards, scored a touchdown, or both. Cooper is more of a tournament/contrarian option because of his wide range of outcomes. He has two games over 30 fantasy points this season, but he also has three under 15. He could potentially see shadow coverage from Darius Slay, but that's not something I'm afraid to attack. Cooper can beat Slay, and I'm not even sure they'll have him follow Cooper since Gallup and Cobb have had success recently as well. Overall, the correlation sets up nicely. If Cooper has a smash game and the Cowboys jump out to a lead, Driskell will be heaving the ball up to Golladay and checking down to McKissic for much of the second half. I must add that if you prefer Marvin Jones or even Danny Amendola, you can add them in to replace Golladay or McKissic in this stack.