Intriguing Best-Ball Stacks for 2019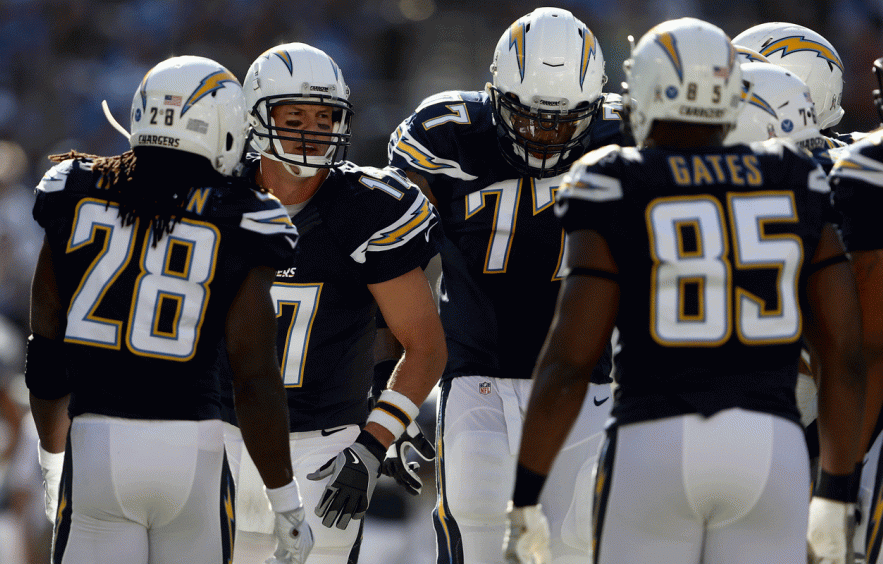 Sean M. Haffey/Getty Images
When it comes to roster construction in best-ball leagues, it's beneficial to approach each draft with a different mindset than you may be used to for redraft or DFS to a certain extent. Some of the rules still apply, but you need to plan for only one trip to the grocery store instead of being able to shop whenever you want and be prepared to grab some questionable produce that may or not pan out for you.
Like all drafts, value is key. Of course, you want some studs or league-winners, but a difference maker is eliminating players with weeks of little or no value. For example, if you have several stud QBs on your roster that were taken in the single-digit rounds, the points from those players will be wasted most weeks, as only one QB is used to tally your weekly score.
This piece will focus on some solid stacking options for the 2019 season so that you can augment your output each week, while still maximizing value. The goal in best-ball isn't exactly the same as your classic leagues in wanting to score the most points. Sure, you want to score all the points, but huge weeks are the differentiator since injuries and luck tend to even out teams from week to week. So if you approach best-ball similar to DFS, then stacking is beneficial to your season as a whole.
Before I get to the players, a look back at last year's best-ball results can provide some insight into best-ball stacks and how they can work in real league situations. To highlight the upside of stacking, we can look at correlations found in DFS studies, like the ones located in our Definitive Guide to Stacking article in the DFS Strategy Hub. The stacks with the highest correlations were found to be QB/WR1 and a tie for second between QB/WR2 and QB/TE1. When going over my own personal best-ball leagues from last season, I cashed in 19 of 58 leagues with at least one stack on my roster. The QB/WR1 was again my strongest stack, with Philip Rivers/Keenan Allen and Kirk Cousins/Adam Thielen the duos winning the most. QB/RB1 was my second most cashed stack, and I had plenty of variety there including Dak Prescott/ Ezekiel Elliott, Cam Newton/Christian McCaffery and Andrew Luck/Marlon Mack. To add another group of data to the mix, I also looked at our five 4for4 staff best ball contests from 2018 as well. Three of the five leagues were won by rosters that contained stacks, two were QB/RB1 and one was a QB/WR1/RB1.
QB/WR/RB Stack
QB
Philip Rivers

– ADP QB15, 11th Round

WR1

Keenan Allen

– ADP WR11, 3rd Round

RB

Melvin Gordon

– ADP RB5, 1st Round

Rivers has finished among the top 14 QBs in each of the last six seasons and has not missed a game since earning the starting gig in 2006. The AFC West is certainly a mixed bag, but when it comes to defending QBs, only Denver was among the top half of the league in QB schedule-adjusted fantasy points allowed or aFPA. This is a 4for4 metric that evaluates matchups with schedule bias removed. By removing bias, we can level the playing field and compare matchups in an apples-to-apples manner. The Chiefs and Oakland were 29th and 21st in QB aFPA, respectively, last season, and Rivers gets to play each twice. Of course, there should be some improvement from both defenses, but not a complete turnaround.

Since entering the league in 2013 up until last season, Allen is the WR6 in total receiving yards with 5,206 and his 420 receptions in that six-year time frame is good enough for WR4. Pretty impressive for a guy who also missed 15 games in 2016. Oh, and Rivers was under center for all of it.

Allen was no stranger to volume last season, as he was 13th among all positions in targets. His teammate Gordon also saw his share of work in less time, as he was RB10 in touches and RB16 in targets, which translated to RB8 in PPR points—all in just 12 games. Gordon is among the top five RBs in rushing yards, attempts and touchdowns over the last three seasons, and he's still in his mid-20's.

Gordon is not exactly cheap when it comes to ADP but pairing him with undervalued Rivers and Allen could be a league-winning move. John Paulsen has both guys ranked above their current draft spots, coming in as QB11 and WR9.
QB/TE/RB Stack
QB
Drew Brees

– ADP QB7, 9th Round

TE

Jared Cook

– ADP TE8, 7th Round

RB

Latavius Murray

– ADP RB35, 7th Round

If you're in the front of the draft and are able to pair Alvin Kamara with these two, then by all means, but for the other eight managers, this stack is an attainable one that could pay off.

Brees may be longer in the tooth than most QBs, but his production level is still elevated. Last year his 74.4% completion rate was the highest of his career and 2018's five-interception season was the lowest since 2001 (he only played one game that season and had zero picks). Brees has been QB9 or better in total fantasy points over the past six seasons and with his solid corps of pass-catchers and the knowledge of how to use them, should find himself up there again at the end of 2019.

Cook is a fantasy treasure and has found himself a new home in New Orleans for the 2019 season. Brees has shown love for TEs in the past, as Jimmy Graham was TE2 in 2014 in PPR points and Ben Watson checked in as TE7 in 2015. Graham posted double-digit touchdowns in three of five seasons with the Saints and led the NFL in targets inside the 10-yard-line in 2013. There have been rumors of breaking out some old Graham plays for Cook, who is the perfect guy to bring the strong TE back to the Saints. The guy averaged 12.1 PPR points per contest last year in an awful Raiders offense and managed to finish fifth among TEs in total PPR points.

Murray was brought in to be the new Robin to Kamara's Batman, and I'm here for it. He'll take over Mark Ingram's role of early-down relief and goal-line punching, which has proven to be successful for this offense. Last year, Ingram averaged 13.3 touches per game and saw 18.0 the season before, which is solid for an RB2 role.

Brees' age has him dropping a spot or two in ADP in early best-ball drafts, while Cook's seventh-round price is about where it should be. Murray is ranked 32nd by Paulsen but is currently being selected as RB35.
QB/WR/TE Stack
QB
Sam Darnold

– ADP QB23, 14th Round

WR

Robby Anderson

– ADP WR31, 7th Round

TE

Chris Herndon

– ADP TE14, 9th Round

There's so much to love with this stack, starting with the value. All three of these players have the potential to shatter their ADP, and each one is budget-friendly. Darnold inherited a pretty crappy situation in New York last season, started shakily, but got it together down the stretch. From Weeks 15-17, he was QB9 in fantasy points, averaging 18.4 per game in that time frame. The 21-year-old was the youngest Week 1 starter in NFL history and should make a massive jump his sophomore season.

Anderson was the beneficiary during Darnold's last quarter of 2018 surge, as his 46 targets from Weeks 13–17 was almost as many balls as he saw from Weeks 1–12 (47). In those five weeks, Anderson was WR10 in PPR points, averaging an impressive 16.7 per contest. He dealt with some injuries last season, and was underutilized by Jets former OC Jeremy Bates, but is primed for production this year with Adam Gase calling the shots. We also can't forget his huge play ability, which as I mentioned above is advantageous in best-ball formats.

Herndon had about as solid of a rookie campaign that an NFL fourth-round TE can have. He finished with TE16 numbers, in an offense that was also led by a rookie. Both Herndon and Darnold's output will see a spike in year two and their already proven chemistry should only strengthen in 2019.

Darnold's 14th-round ADP is alluring, as you can stock up on position players while others are drafting QBs. Paulsen has Anderson ranked as WR26 and he's currently coming off the boards as WR31, while Herndon's ninth-round ADP is pretty spot on. The beauty of this Jets stack is that you can draft a higher-ranked QB in the 10th or 11th round if you desire, and use this stack to differentiate yourself with those spiky Darnold/Anderson/Herndon weeks.