NFL Divisional Round Betting Preview & Picks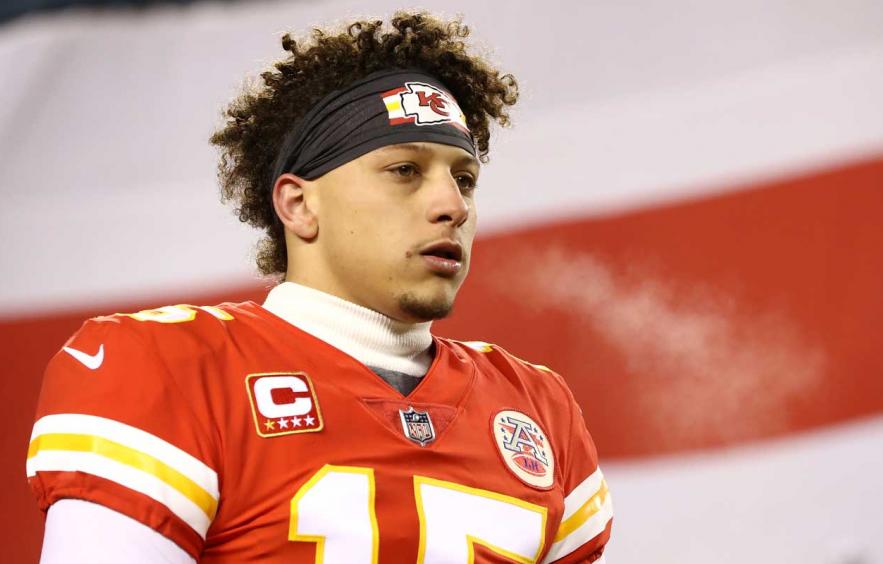 Wild Card Recap: Holy, hell. After correctly predicting the Colts' upset over the Texans in the first game of Wild Card Weekend, I was among the Cowboys backers that suffered through that horrendous backdoor cover by the Seahawks late Saturday night. I pushed at Dallas -2, but many bettors that took the Cowboys on game day suffered a loss when they got the 'Boys at -2.5 and Seattle was able to score a touchdown and convert on a 2-point try. The only reason they went for two was because kicker Sebastian Janikowski was injured during the game. Otherwise, there was no reason to go for two and the Seahawks would have lost by a field goal, giving Dallas bettors a victory.
What a brutal beat. Do you know what else was brutal? My Ravens (-3 vs. Chargers) and Bears (-6.5 vs. Eagles) picks. Baltimore comeback or no Baltimore comeback, the Ravens were dominated. Cody Parkey or no Cody Parkey, Chicago didn't come close to covering that spread. I admitted in my write-up last week that I was merely having fun by making betting predictions on every playoff game from here on out but 1-2-1 left a salty taste in my mouth.
Let's make this right in the Divisional Round…
301 Indianapolis Colts at 302 Kansas City Chiefs
Spread: Chiefs -5
O/U: 57
Time: 4:35 p.m. ET, Saturday
The Chiefs had the No. 1 offense in the league this season, ranking first in points per game, points per play and second in yards per point. Led by MVP front-runner Patrick Mahomes and brilliant play-designer Andy Reid, the Chiefs never scored fewer than 27 points in a single game this season.
That said, the total for this matchup on Saturday is way too high. Fifty-seven points is difficult to hit in a dome, nevertheless in a game played outdoors in the elements in mid-January. I don't care that Mahomes and Andrew Luck will be the quarterback matchup this weekend, there's a ton of value for bettors willing to kill their football-watching experience and play the under.
The Colts play a ton of Cover 2 and even though Mahomes has picked apart zone coverage this season, Indy has to stick with that game plan this weekend. They can't surrender big plays in the passing game, which is why I believe defensive coordinator Matt Eberflus will allow the Chiefs to run the ball with Damien Williams as long as it means the Colts aren't allowing explosive play after explosive play.
Want to score, Kansas City? We'll force you to do it methodically. And when you become impatient, that's when we'll get you to make a mistake.
For as great as Andrew Luck and T.Y. Hilton have been, I doubt Frank Reich wants to get into a shootout against Mahomes and Reid away from Lucas Oil Stadium. Reich went conservative with his play-calling early in the second half versus the Texans and with the way Marlon Mack is running the ball right now, I suspect Reich will keep the ball on the ground plenty again this weekend. Besides, Kansas City's defense has been carved up on the ground all season.
Given the Chiefs' explosiveness on offense and their issues defensively, you may think the over has been a great play in Kansas City games this season. You would be right, as the over went 10-5-1 in Chiefs games in 2018. That said, the under is 49-22-1 in the last 72 games played at Arrowhead. While not every one of those games featured Mahomes, Hill and Kelce, the under has historically been profitable in Kansas City. Given what I wrote about the Colts' strategy and the fact that this total is sitting in the high-50s, I like the under.
Prediction: Under 57
303 Dallas Cowboys at 304 Los Angeles Rams
Spread: Rams -7
O/U: 49.5
Time: 8:15 p.m. ET, Saturday
The Rams have several advantages heading into Saturday night, none bigger than a first-round bye and home field advantage. That said, I don't like this matchup for L.A.
Dak Prescott deserves praise for his fourth-quarter performance versus the Seahawks last week. He had several key runs on Dallas' final scoring drive and capped off the possession with a rushing touchdown that essentially put the game away (although not for bettors...ugh). Make no mistake, however: This is still Ezekiel Elliott's offense.
Through Week 17, the Rams ranked 28th in Football Outsiders' rush defense DVOA. For two straight years, the way to move the ball against L.A. is on the ground. For as sensational as Aaron Donald is (and he's a future Hall of Famer), he tends to be too quick when getting through his gap, which causes his linebackers to be exposed at the second level. Yes, he'll blow up running plays too, nearly taking the exchange from the quarterback. Nevertheless, there are yards to be gained on this L.A. defense on the ground and while Amari Cooper could make a big play or two in the passing game, Elliott will be the focal point of this Dallas game plan.
While it's an entirely different system with an entirely different play-caller, the Rams are similar in overall approach. Todd Gurley is the key to Sean McVay's offense, particularly as a receiver. McVay knows that by getting Gurley involved on early downs in the passing game that he can set up third-and-short situations in which his entire playbook opens up. McVay's system is exceptional when it comes to putting opposing linebackers in bad position.
That said, Chicago and Atlanta (Divisional Round playoffs last year) were able to neutralize McVay's passing attack because of the athleticism they had in their front seven. Dallas is extremely athletic up front defensively, which includes a pair of sideline-to-sideline linebackers in rookie Leighton Vander Esch and Jaylon Smith. In other words, the Cowboys have the defenders to match up well with everything the Rams throw at opponents offensively.
Backing Jason Garrett in consecutive playoff weeks is risky but seven is a lot to lay with a Rams team that is dangerous yet flawed.
Prediction: Cowboys +7
305 Los Angeles Chargers at 306 New England Patriots
Spread: Patriots -4
O/U: 47.5
Time: 1:05 p.m. ET, Sunday
I didn't have the time to go back and check what my official record is in Chargers games this season but I know for a fact it's absolute dog crap. I faded the Chargers in their wins versus the Ravens, Chiefs and Steelers, with each loss coming in heartbreaking fashion outside of the Baltimore game last week. I swear I have nothing against the Chargers, but I clearly do not have a feel for them this season. Do what you want with that information as it regards to this matchup.
The Chargers are better than the Patriots. They're better on paper, they're more talented from top to bottom and they have more quality depth. The Patriots haven't looked right. Tom Brady hasn't played at the level that we have grown accustomed to watching, Rob Gronkowski is a broken down shell of his former self and their lone deep threat, Josh Gordon, is suspended for the year.
That said, if there's ever a time to back New England it's now. Every time the media is in the midst of writing the Patriots' eulogy Brady and Bill Belichick stick it to the football masses.
Something doesn't add up with this point spread. The majority of bettors are on the Chargers and why not? Over 70-percent of the betting tickets were on the Bolts last week when they dispatched the Ravens as a 3-point road dog. Why not go back to the well Sunday when they visit a Patriots team that appears to be leaking oil? In fact, over 60-percent of betting tickets are on the Chargers again this week.
So why are the Patriots still laying four points? Home field advantage nets NFL teams between 2.5 and 3 points. The Pats are 8-0 this year at home so it's understandable that they would be rewarded the full three points this week. Still, every metric says the Chargers are better in nearly every facet of the game yet oddsmakers are still giving bettors an extra point with L.A. It doesn't add up.
Here's how I see things playing out this weekend in Foxborough. The Chargers are 8-1 on the road this year but they have flown all over the country since the start of December. They also made an early-season trip to London. Bill Belichick knows this and knows that his passing game puts Brady in position to get eaten alive by L.A.'s excellent pass rush. Thus, I expect Belichick and Josh McDaniels to keep the ball on the ground, wear down a Chargers defense that was forced to use seven defensive backs a week ago in Baltimore and win this game in the fourth quarter.
Granted, the Ravens also attempted to run the ball down the Chargers' throats a week ago and it didn't work. But the Ravens don't have Tom Brady, do they? This has typical Patriots written all over it: Short, quick passes coupled with power running from backs like James Develin. Mix in a key turnover or two by Philip Rivers and I see New England winning by a touchdown.
Prediction: Patriots -4
307 Philadelphia Eagles at 308 New Orleans Saints
Spread: Saints -8

O/U: 51.5

Time: 4:40 p.m. ET, Sunday
I'll keep this write up short and sweet. I refuse to bet against Nick Foles again. I did it all last year and I did it last week when the Eagles pulled off the outright upset versus the Bears. I've choked on enough crow in regards to Nick Foles that I refuse to go down that path again.
You win, Nick. You're a postseason god. So what's my play? The over.
Let's not overthink this one: The Saints scored 48 points against the Eagles when these two teams met in the Superdome back in November. Since then, Philadelphia's inexperienced secondary has come together and has played significantly better since that last trip to New Orleans but make no mistake, Drew Brees, Alvin Kamara and Michael Thomas will still get theirs playing on that turf this weekend.
On the other side, the Eagles have no running game, which is why I think their magical run ends Sunday in New Orleans. When they made their Super Bowl run a year ago, they were able to run the ball to complement their passing game, which made all of the RPOs Doug Pederson called so effective. That's not the case this year, as Philly has no running game. New Orleans has one of the top run defenses in the league, so the Eagles won't be able to keep their ground game going even if they wanted to.
The Saints Offense + No Philadelphia Running Game + Foles' Deep Shots = points. I'm willing to bet this is the most entertaining game of the weekend, at least from a scoring standpoint.
Prediction: Over 51.5
ATS Season Records
Week 1: 5-0

Week 2: 3-2

Week 3: 4-1

Week 4: 3-1-1

Week 5: 3-2

Week 6: 4-1

Week 7: 2-3

Week 8: 3-2

Week 9: 4-1

Week 10: 3-2

Week 11: 2-2-2

Week 12: 5-3

Week 13: 1-3

Week 14: 4-1

Week 15: 2-3

Week 16: 3-1

Week 17: 2-1

Overall: 53-29-3
Wild Card Weekend: 1-2-1
Photo by Jamie Squire/Getty Images.