Week 9 NFL Odds: Lookahead Lines Report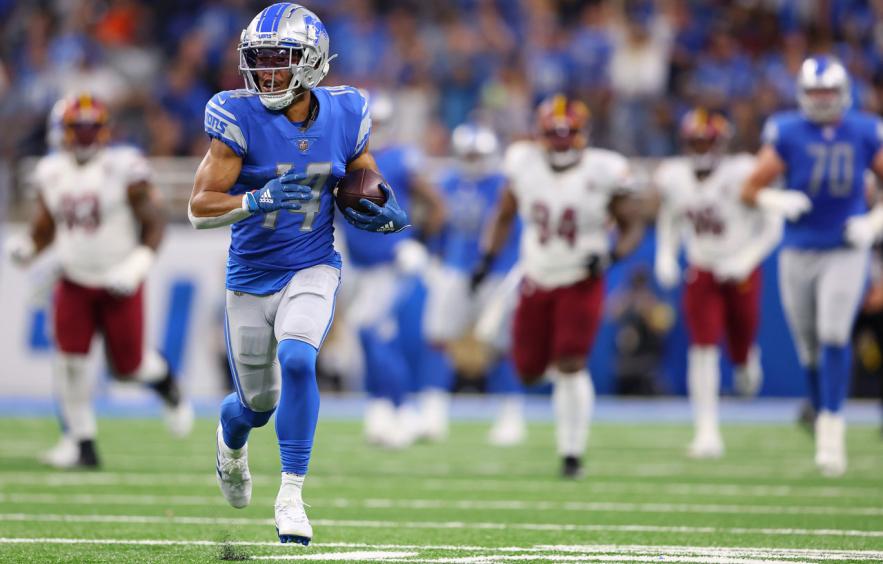 Rey Del Rio/Getty Images
Friends don't let friends bet NFL sides on game day. I understand the appeal of getting action down on a game about to kick off, but please, for the love of all things sacred, don't do it. I understand that most casual bettors out there don't have time to comb through every news blurb and injury report the moment it comes out. It's difficult for most bettors to feel informed early in the week, or even more, right when next week's line is posted on Sunday evening for the following week's games.
In my opinion, the only way to consistently put yourself in a position to gain positive expected value (+EV) while betting on NFL sides is to beat the closing line. Sportsbooks gradually increase the limits they let bettors get down as the week progresses, indicating that the book feels they've priced the game correctly. So unless you're waiting later in the week because you're betting five-to-six figures on a side, you're +EV increases if you can get down on a number before it's sharpened by the whales.
Each week of the season, I'll provide a first glance at the upcoming NFL slate through the lens of lookahead lines. This brief lookahead window offers a sneak peek at how teams are valued by bookmakers before the start of the week. It's also an opportunity to act before the games are posted and sharpened on Sunday evening—after the previous week's games are complete. These lines are a true indicator of how bookmakers value each team, without the influence of the recency bias that comes after watching eight hours of football earlier in the day. Depending on the bookmaker, and bettor for that matter, you may or may not be able to get the type of action down you'd like, depending on your unit sizing. The key is understanding where the value is on the board in any given week, and that is easier to do once you know what the opening number is.
When I take a position on a lookahead line, I believe the current number will beat the closing line. It's an effort to get ahead of the market movement to land the best number. Basically, I'm parlaying my handicap. In essence, if I'm right in my Week 8 evaluation of the team and market, I will have an advantage in predicting where the line movement will come first in Week 9.
For reference, I'll use the initial odds released by Westgate back in May to show you how the game opened. Then, I'll note the consensus for each current Week 9 lookahead line, with the spread listed based on the home team:
Week 9 Lookahead Lines Takeaways
I'm always on the hunt for scheduling and travel advantages. These things are mostly already baked into the number, but there are instances each week that aren't accurately accounted for in the market.
The 'dogs are barking this week! Eight of the 13 games feature home underdogs.

Eagles

@

Texans

(+9)

The scheduling gods have been incredibly kind to the Eagles this season. A short-week road game is challenging for any club, but a trip south to face the Houston Texans certainly takes some of the sting out of it. The Texans rank dead last in Football Outsiders' rush defense DVOA metric, and that alone covers the handicap in this one. The Eagles will be at least 10-point favorites here when this re-opens.
Chargers

@

Falcons

(+3)

The Chargers get an early east coast game coming out of their bye, and preseason expectations have moved this down to +3 after posting at nearly a touchdown prior to Week 1. The Chargers' injury list heading into their Week 8 bye reads like a CVS receipt. We need to wait and see who's ready to go coming out of the bye before taking action here, but they'll likely have their hands full with this running attack. The Chargers remain one of the league's worst run defenses, ranking 29th in rushing EPA allowed this season.

Check out our Week 8 betting tracker before placing your Week 8 bets!
Dolphins

@

Bears

(+3.5)

The Bears absolutely dominated the Patriots on Monday night, and I'll be interested to see how they handle Justin Fields' designed rush rate moving forward. He'll also face a unique test in Week 9 against Miami, who loves to load the box, play man coverage, and blitz early and often. That could lead to even more rushing opportunities for Fields. This is back-to-back road games against the NFC North for Miami. I could see this moving toward the Dolphins if they win big in Detroit while Dallas handles the Bears convincingly, but there's no need to fire early at the 3.5.
Packers

@

Lions

(+3.5)

This is the end of the Packers' three-game road trip. They'll try to avoid getting swept here since a win in Buffalo in Week 8 feels unlikely. The Packers haven't shown an offensive ceiling, but the Lions are capable of bringing that out of anyone, especially at home. Per Pat Thorman, the three games in Detroit this season have averaged 76.3 points, with the Lions scoring no fewer than 35. That trend could continue, with Amon-Ra St. Brown and D'Andre Swift returning to full strength. Getting the hook here matters to me, and it could disappear between now and Monday morning.

Find the best odds for every Week 8 game in a matter of seconds.
Colts

@

Patriots

(-6.5)

The Patriots struggled against a young, scrambling quarterback in Justin Fields in Week 7, who laid out a repeatable game plan for Frank Reich and Sam Ehlinger's trip to Foxboro. I want to see what the full Ehlinger experience looks like in Week 8 against the Commanders before doing anything here, but his mobility certainly adds a layer of intrigue to this Colts' offense moving forward.
Seahawks

@

Cardinals

(-3.5)

This is a repeat of an underwhelming Week 6 matchup, and I'm surprised to see the Cardinals favored by more than 3 points here. The Cardinals' defense did a solid job slowing down the explosive passing game from Geno Smith in the first matchup, but Kyler Murray looked lost for most of this game. He created splash plays and extended drives with his legs, but I still don't trust this offense, even with the return of DeAndre Hopkins. This is another spot where the hook matters, though I'd like to see the health status of DK Metcalf and Tyler Lockett before backing Seattle, which is my lean.
---
This article is intended for entertainment purposes and adult users only. Call 1-800-GAMBLER if you have a gambling problem.