Week 15 NFL Pick'em & Survivor Pool Picks: Four Favorites and a Pick'em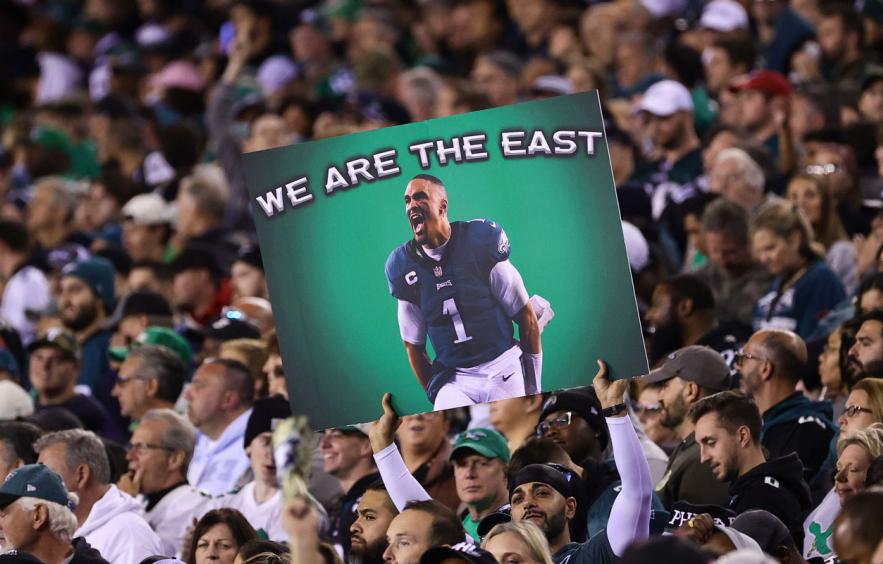 Tim Nwachukwu/Getty Images
We get a full slate of games to choose from in Week 15, with all teams back in the mix. There are four contests with spreads of a touchdown or more, followed by a cluster of smaller ones.
Hopefully, with the help of PoolGenius' customizable tools and data, we can select matchups with some value so that you can get to the top of those leaderboards in pick 'em contests and survive another week in knockout pools.
---
Editor's Note: PoolGenius subscribers win football pools three times as often as expected, thanks to customized picks designed for your pool's size and rules. No one else does it.
Free Trial | Survivor | Pick'em | Betting Picks
---
Week 14 Recap
With both the Raiders and Seahawks losing as favorites, my picks went 3-2 last week. Thankfully, the Cowboys, Chiefs, and Eagles all did what they were supposed to do.
My season-long total now sits at 46-25. Let's move on to Week 15, where hopefully, we find success in both pick'em and survivor formats.
Pick'em Pool Breakdown
Before I get into the picks, note that I'm not suggesting you should make all of the picks listed below. The best Week 15 picks for your NFL pool depend on strategy factors such as size, rules, and prize structure, as situational factors like your current place in the standings and the number of weeks remaining.
However, these picks provide some of the best opportunities to differentiate your Week 15 picks from your pool opponents by taking on only a modest amount of risk or no additional risk.
Favorite Favorites
Philadelphia
Eagles

@

Bears

I'm staying with the hot hand here, and Jalen Hurts seems to be doing whatever he wants right now, whether it's throwing the ball, handing it off, or rushing himself. Chicago's run defense isn't great, and they should also have trouble covering both A.J. Brown and DeVonta Smith. The ground battle between Hurts and Justin Fields could be fun to watch, but Philly will just be too much.

The Eagles are favored by nine points on the road, with PoolGenius win odds set at 79%. Public bettors are selecting them 96% of the time, so you'll win or lose with your pool.
Sensibly Priced Favorites
Green Bay
Packers

vs.

Rams

Baker Mayfield pulled off an exciting victory, but that will be short-lived come Monday night. Aaron Rodgers and the Packers are coming off a week of rest and are assumed healthier in crucial areas. They've scored 61 points total in their last two contests and are still in the hunt for a playoff berth. Green Bay has won four straight tilts against the Rams at Lambeau Field and shouldn't have too much trouble making it a fifth.

The Packers are a touchdown favorite in this one, with 73% win odds via both Vegas and PoolGenius. The public is backing them 88% of the time, which is high but not as high as some teams with similar spreads like the Bills (94%).
San Francisco
49ers

@

Seahawks

The 49ers have won six straight games and get a road test this week in Seattle with rookie QB Brock Purdy. The seventh-round pick was clutch against Miami and Tampa Bay at home but will face an enemy stadium for the first time in his NFL career. Seattle can't seem to stop anyone these days, and Purdy is stocked with weaponry to get it done another time.

San Francisco is a 3.5-point road favorite in this contest, with just 65% win odds courtesy of PoolGenius. Only 83% of the public is rolling with the 49ers this week, so there is some value in the selection.
Value Favorite
New Orleans
Saints

vs.

Falcons

The fact that both of these teams are still in the playoff hunt is laughable, but it's real. Atlanta is turning the page to Desmond Ridder at QB, and a rookie signal caller faced with a high-pressure situation in a hostile environment is not ideal. New Orleans just has better playmakers and will come out on top in this NFC South battle.

The Saints are favored by four points, with Vegas win odds of 65%. Public pickers are going with the home team 78% of the time, which creates some value considering the Vikings (97%) and the Bengals (84%) boast similar spreads this week.
Pick'em Gamble
New York
Jets

vs.

Lions

This game is currently a pick'em with 50% win odds for both teams via Poolgenius and Vegas. While the Lions have been playing very well at Ford Field, Jared Goff struggles on the road outdoors against stout defenses. Enter the Jets, who are energized behind QB Mike White and feature some young, talented receivers and rushers. This may be a close one, but the Jets have the ability to pull this off at home.

Only 47% of public bettors are taking the Jets this week, so you can gain some ground if the pick pans out.

Survivor Picks for Week 15
Win Odds: Top 5 Week 15 Picks
Stating the obvious here, but higher is better when it comes to winning odds. Everything else being equal, you want to pick the team with the best likelihood of making it through.
Here are the five safest teams this week, according to the PoolGenius Data Grid model (chances to win in parentheses):
Pick Popularity
Diversifying your survivor picks from the crowd is an advantageous strategy, as the pool winnings can increase significantly if your pick hits and another popular pick loses.
Here are the five most popular survivor picks for Week 15 (referencing Data Grid mentioned earlier):
Future Value
The last piece of the survivor pool puzzle is future value. If you fire off a powerful team in Week 15, you won't be able to use them later.
According to PoolGenius, here are the top five teams in future value entering this week for a 100-entry standard rules pool:
Note: The numbers in parentheses are a proprietary rating of future value found in the PoolGenius Data Grid, which is also impacted by factors such as pool size.
Get Customized Picks For Your Pool: Free Trial | Survivor | Pick'em | Betting