Week 10 NFL Pick'em & Survivor Pool Picks: Miami Shines at Home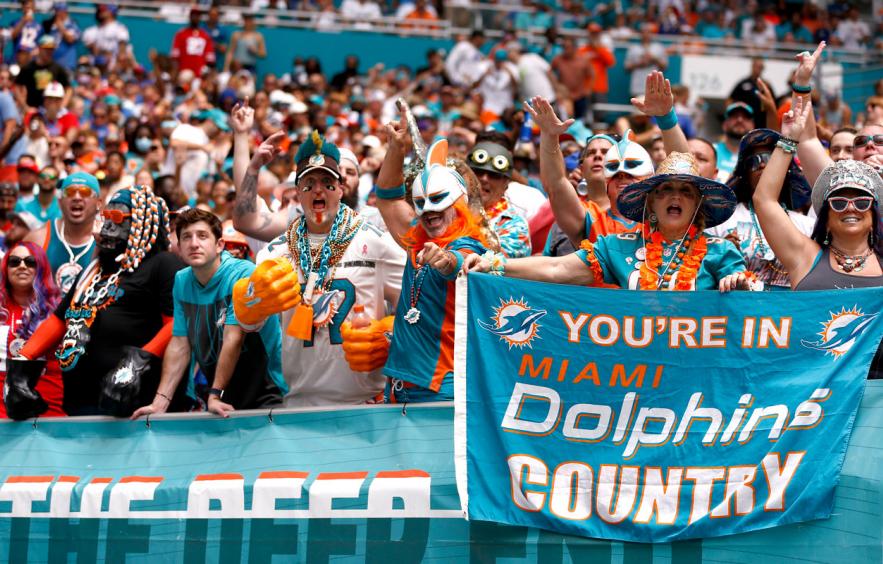 Michael Reaves/Getty Images
With three spreads of a touchdown or more, a big cluster of close matchups, and four teams on a bye, picks may be a little tougher to decipher in Week 10. Hopefully, with the help of PoolGenius' customizable tools and data, we can select matchups with some value so that you can get to the top of those leaderboards in pick 'em contests and survive another week in knockout pools.
---
Editor's Note: PoolGenius subscribers win football pools three times as often as expected, thanks to customized picks designed for your pool's size and rules. No one else does it.
Free Trial | Survivor | Pick'em | Betting Picks
---
Week 9 Recap
I think I'm officially done with the Packers this season, as they ruined yet another great week for me in this column. My picks went 4-1, with the Eagles, Patriots, Chargers, and Buccaneers all winning their respective contests.
This brings my season-long tally to 29-16. Let's move on to Week 10, where hopefully, we find success in both pick'em and survivor formats.
Pick'em Pool Breakdown
Before I get into the picks, note that I'm not suggesting you should make all of the picks listed below. The best Week 10 picks for your NFL pool depend on strategy factors such as your pool's size, rules, and prize structure, plus situational factors like your current place in the standings and the number of weeks remaining.
However, these picks do provide some of the best opportunities to differentiate your Week 10 picks from your pool opponents by taking on only a modest amount of risk or no additional risk at all.
Favorite Favorites
Philadelphia
Eagles

vs.

Commanders

Sometimes you have to just pick the juicy lowest-hanging fruit and this week it's the Eagles. They play well at home, especially in prime time, and Philly's defense will have plenty of pressure for both Taylor Heinicke and their ground game. Washington won't have enough to stop the Eagles' high-powered offense from the start.

Philly is a 10.5-point favorite with 82% Vegas odds to win in this NFC East contest. Public bettors are taking the Eagles 97% of the time, so you know the drill.
Miami
Dolphins

vs.

Browns

Last week Miami struggled to get their win in Chicago; however, things should go a bit differently this week at home against the Browns. Cleveland has struggled to stop the run so far in 2022, allowing the second-most rushing TDs on the season (13), and they'll also have to deal with the talented duo of Tyreek Hill and Jaylen Waddle.

The Dolphins are 3.5-point favorites in S. Florida with 64% odds to win by both PoolGenius and Vegas. Public pickers are selecting the home team 94% of the time so you'll win or lose with your pool mates.
Sensibly Priced Favorites
Dallas
Cowboys

@

Packers

We've got a Mike McCarthy revenge game here and it could be a fun one. Dallas is a five-point favorite in this tilt which may be a tad high, but Dak Prescott and company are rested and get a depleted Green Bay defense. Aaron Rodgers will likely put up a good fight at the end, but Micah Parsons and the Dallas pass rush will win out.

PoolGenius has the win odds for the Cowboys at 70%, with the public selecting them 85% of the time, which is lower than similar contests, presenting some value in the pick.
Chicago
Bears

vs.

Lions

Detroit's defense is a large colander and most likely won't have an answer for Justin Fields' play both through the air and ground. The Lions do have some offensive talent but are banged up, and Chicago is decent enough defensively to contain them.

This game is in Detroit with the Bears as 3.5-point road favorites, and PoolGenius win odds currently 59%. The public is rolling with Chicago 82% of the time, so there is some value compared to games with similar spreads, like Miami (94%) and Tennessee (92%).
Upset Gamble
Pittsburgh
Steelers

vs.

Saints

The Steelers are coming off a bye, while the Saints have to travel on a short week after a tough loss to the Ravens. Pittsburgh is a 2.5-point home underdog in this contest with just 45% win odds via both Vegas and PoolGenius.

Only 40% of the public is taking the Steelers in this matchup, so there is definitely some value in the selection if they win.

Survivor Picks for Week 10
Win Odds: Top 5 Week 10 Picks
Stating the obvious here, but higher is better when it comes to winning odds. Everything else being equal, you want to pick the team with the best likelihood of making it through.
Here are the five safest teams this week, according to the PoolGenius Data Grid model (chances to win in parentheses):
Pick Popularity
Diversifying your survivor picks from the crowd is an advantageous strategy, as the pool winnings can increase significantly if your pick hits and another popular pick loses.
Here are the five most popular survivor picks for Week 10 (referencing Data Grid mentioned earlier):
Future Value
The last piece of the survivor pool puzzle is future value. If you fire off a powerful team in Week 10, you won't be able to use them later.
According to PoolGenius, here are the top five teams in future value entering this week for a 100-entry standard rules pool:
Note: The numbers in parentheses are a proprietary rating of future value found in the PoolGenius Data Grid, which is also impacted by factors such as pool size.
Get Customized Picks For Your Pool: Free Trial | Survivor | Pick'em | Betting