Velus Jones Has No Fantasy Floor In Chicago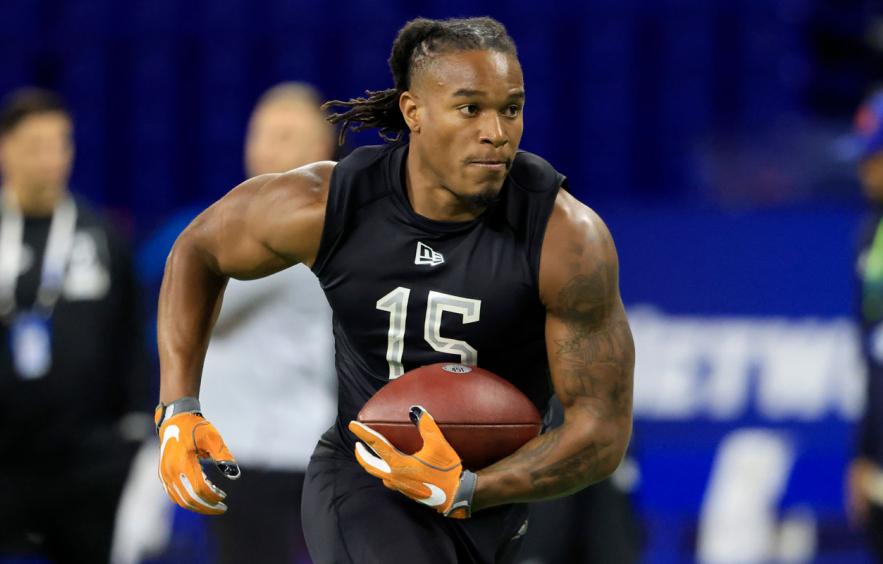 Justin Casterline/Getty Images
Despite the need for wide receiver heading into the NFL Draft, Velus Jones was the only receiver drafted by the Chicago Bears. Fantasy football Twitter has gone awry with think pieces on how the Bears have done QB Justin Fields wrong by only adding Jones in the draft after barely moving the needle with the signings of Byron Pringle and Equanimeous St. Brown prior to the draft, and Tajae Sharpe, Dante Pettis, and David Moore after the three-day event.
---
Click here for more 2022 Player Profiles!
---
The receiver room in Chicago is a breeding ground for mediocrity but also gives the rookie a chance to be an important part of the passing game aside from his expected role in the return game.
Velus Jones

the Prospect

Jones is listed at 6'0" and 204 pounds. He played five years of college football between USC and Tennessee, including two redshirt years (one at each school - injury and COVID-related). The 25-year-old is an over-aged prospect but was the second-fastest wideout in the 40-yard dash at the NFL Combine.

That speed was utilized a lot in the kick return game at both schools. Jones returned at least 18 kicks in each of his five seasons, including a career-best 27.3 yards per return in 2021. He also averaged 15 yards per punt return in his final season, second-best in FBS.

2021 was by far his best in college, setting single-season marks for receptions, yards, yards per reception, reception touchdowns, and total touchdowns. His versatility on a thin Bears roster is a large reason why Jones was "overdrafted" by new Bears general manager Ryan Poles.
Age is Just a Number, Right?
It is not too often you see a team talk about a 25-year-old rookie, but the Bears have and are betting on Jones' massive jump in production in his second year at Tennessee. Because of his age, Jones was seen as a leader and helped young wideouts. That is fine because it shows maturity after an interesting college journey for Jones, but that does not help in terms of fantasy production.
Jones will have a natural learning curve transitioning to the pro game. Adjusting to the curve close to what is deemed his prime years of production as a receiver (24-30 years old) while competing with peers his age is far from ideal. Chicago's receiver room has players aged 23 to 27 with Darnell Mooney being the top option at age 24. Jones should be the main kick returner but will also see competition from numerous skill position players, including receivers Nsimba Webster and Pettis should they make the team.
There is also the question of transitioning to competing against pros on defense. Jones faced tough defenses in the SEC but will now be competing against younger rookies with higher draft capital and veterans that can play. That is three knocks against him just on age alone.
The
Bears

Offense is Offensive

It is safe to assume the Bears continue to be a run-focused offense after Matt Nagy failed to give Fields and company a competent passing offense for the majority of 2021. Chicago finished ninth in rush rate last season and added a gadget running back in the 2022 NFL Draft to work alongside David Montgomery and Khalil Herbert.

Like many of the team's position groups, the offensive line for the Bears is an open competition with Cody Whitehair the only player that confidently has his spot locked in. Chicago also drafted four offensive linemen to compete with the group that remains from 2021. For all the hemming and hawing about not adding the best receiver available with two picks between 35 and 60, Chicago was in dire straits in 2021 trying to keep Fields upright and made it known that adding bodies in the draft was a necessity.

That is where Jones could make an immediate impact. The speed element and ability to work in space benefit Jones and Fields alike with quick passes and screens. Few receivers on the Bears have his speed and it is up to the new offensive coaches to get creative for Fields and Jones.

The ceiling for Jones comes if the offensive line holdovers play better and just one drafted lineman can secure the right side of the line and the running game succeeds. There are worse RB combos than David Montgomery and Khalil Herbert, and both are enough threats in the passing game to hopefully keep defenses honest.

Fields also showed the ability to create passing lanes in space, something that he and Mooney did well together in Mooney's breakout second year. If Jones can secure a role in three-wide sets with Mooney and (presumably) Pringle, all three levels of the field will have a dangerous passing option. That would make Jones the second tallest option behind Pringle, and if St. Brown usurps Pringle outside, that'd give Fields a legit 6'5" wideout for YOLO balls.

For Jones to succeed, he is best served as a slot presence, but spent rookie mini-camp playing everywhere. He also needs to get reps with Justin Fields and not just have their lockers next to each other.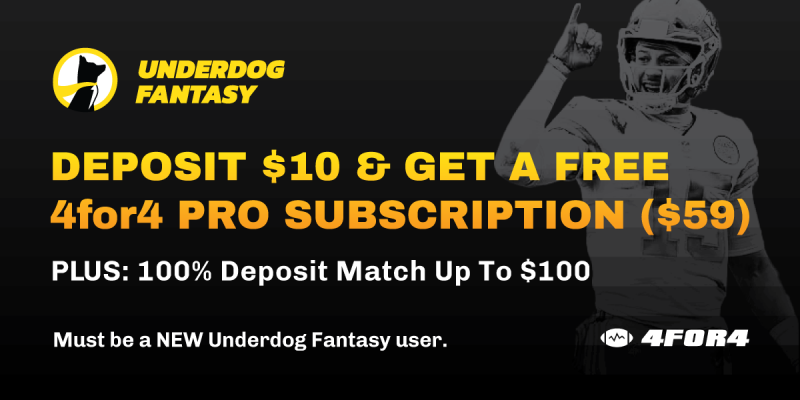 Jones' Fantasy Outlook for 2022
In a receiver room with little NFL success throughout, Velus Jones could instantly start in three-receiver sets.
He will be on the field and is the leader to be the primary kick-off returner. This matters more in daily fantasy should he become a viable DFS dart throw.
His age is a concern because of the pro learning curve and already being older than the team's top wideout Darnell Mooney. If he overcomes the learning curve quickly as an overaged prospect, he could show top production for a rookie receiver entering his prime years right now.
Jones' Underdog Fantasy ADP is 213.3 since May 13, or three picks before a draft ends (12-team leagues). Even with an open competition at receiver, fantasy players are having a hard time picking a player whose fantasy floor is the earth's core. Jones' fantasy ceiling is unknown but closer to the ground than the clouds with the new Bears regime.