NFL Week 15 Betting Preview & Picks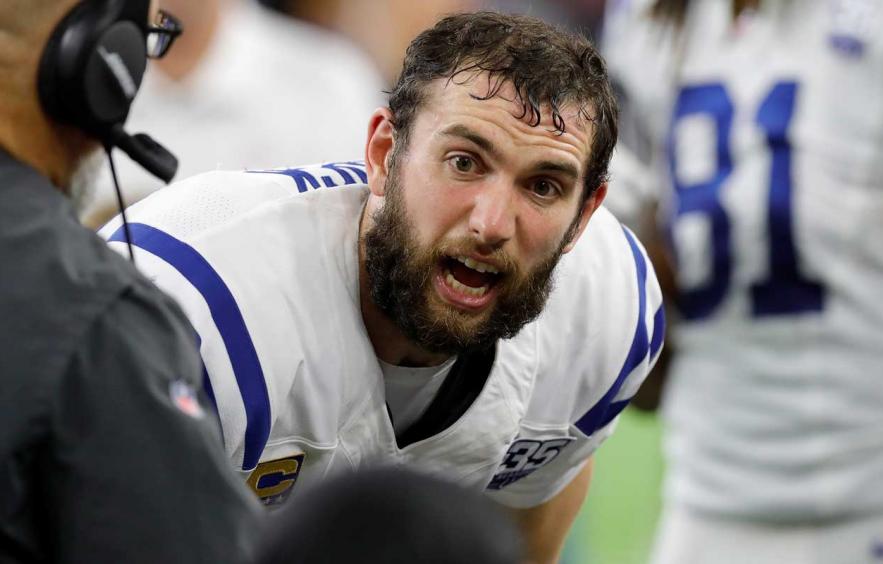 Ever run into a cobweb? Then you know how annoying it is to think you have it off your face only to realize it seemingly grew back and somehow mutated into a living, breathing organism that has latched onto your hair, arms and clothes.
That might as well describe the L.A. Chargers to me right now. A cobweb that somehow keeps coming back to suffocate me long after I thought I've rid myself of them.
Two weeks ago, my favorite pick of the season was laying only a field goal with the Steelers on a Sunday night versus the visiting Chargers. Before crumbling in the second half, the Steelers had never lost a game at home where they had led by 14-plus points. They were 220-0-2. Now they're 220-1-2.
Then on Thursday night, the Chargers struck again. Their matchup with the Chiefs was incredibly even on paper. Still, given Philip Rivers' struggles against Bob Sutton's defenses and the fact that the Chiefs' three-headed pass-rush of Chris Jones, Dee Ford and Justin Houston had an edge against a struggling L.A. offensive line, I liked the Chiefs -3 (after buying the hook).
My handicap of the game was proven right…for about three-and-a-half quarters, at least. That's when I noticed the cobweb had somehow spread into my hair, arms and clothes. Rivers, after throwing some early picks and being harassed by said three-headed pass-rush, put together one of the grittiest performances you'll see out of a quarterback this season. Making matters worse, after the Chargers all but erased a 14-point deficit in the final six minutes of the game, they went for two with only seconds on the clock, which insured my Kansas City play was dead in the water, regardless of whether L.A. converted the play or not.
Perhaps it's time to stop fading the Chargers.
The loss leaves me (bitter) at 46-27-3 on the season. For this weekend's slate (there are two games on Saturday this week), I've decided to skip the line movement, public betting and trends sections in efforts to trim some of the fat and get right to my reasoning for each pick. If you don't like the new, streamlined version of my column, reach out to me @AnthonyStalter and let me know. I'm always up for feedback.
Let's get nasty…
313 Dallas
Cowboys

at 314 Indianapolis

Colts
Spread: Colts -3
O/U: 47.5
Time: 1:00 p.m. ET
Two weeks ago, the Cowboys put together one of the best defensive performances of any team this season in their 13-10 win over the Saints. Prior to that Thursday night game, New Orleans had won 10 consecutive games and its offense looked like an unstoppable force.
Last Sunday, the Texans were the hottest team in the league having won nine straight games before the Colts pulled off a small upset as a 4-point road dog. Before losing to Indy, Houston had routed Tennessee 34-17 and Cleveland 29-13 at home the previous two weeks.
I bring up the Saints and the Texans because I believe it's the Cowboys' turn for a letdown. Consider the run Dallas has been on since November 11. That was the night the 'Boys marched into Philadelphia and beat the defending Super Bowl champs 27-20 as a 7.5-point road dog. The following week, the Cowboys beat the Falcons 22-19 as a 3.5-point underdog and on Thanksgiving Day, they beat the Redskins 31-23 as a 7-point favorite. Then came the shocker against New Orleans, followed by a dramatic, back-and-forth barnburner against the Eagles last Sunday in which the Cowboys won 29-23 in overtime.
Not only have the Cowboys won five straight games, but they're also 5-0 against the spread during that stretch, with three of those victories coming straight up as an underdog. Now, one week after an emotionally-draining victory over one of their biggest rivals they must travel to Indianapolis and play a non-conference foe that they're not familiar with? I hate this spot for Dallas.
While the Cowboys have all but clinched the NFC East, the Colts are fighting for their playoff lives. If you discount their shutout loss to the Jaguars two weeks ago, Indy is averaging 32.1 points in its past nine games. Dallas' defense is very good but so is Houston's and Andrew Luck found a way to move the ball consistently after a sluggish first quarter last week. T.Y. Hilton remains banged-up but he gutted through a nine-catch, 199-yard game a week ago versus the Texans. I'm laying the points.
Pick: Colts -3
317 Green Bay
Packers

at 318 Chicago

Bears
Spread: Packers +5.5
O/U: 45
Time: 1:00 p.m. ET
I'm not buying the Packers making a miracle run in the final three weeks and sneaking into the playoffs. They basically kicked around a cadaver for four quarters last week when they routed the hapless Falcons at Lambeau Field. I'm also not buying that Green Bay's problems are magically fixed now that Mike McCarthy is no longer in the picture. McCarthy's time was up but he also wasn't the only reason the Packers are 5-7 on the year.
Now, am I buying into the Packers giving the Bears fits this week? Absolutely.
Chicago's defense is disgusting. I pity the team that draws the Bears in the first round of the playoffs and must travel to the Windy City to play in the frigid weather as Khalil Mack is constantly harassing their quarterback. Good luck.
Despite how great the Bears defense is, they also have issues at quarterback. This is going to sound outlandish to some people but when I watch Mitchell Trubisky, I don't see that much of a difference between him and Buffalo rookie Josh Allen, at least stylistically. Both are more runners than passers at this point and if it weren't for Matt Nagy designing open receivers for Trubisky, the Bears would have certainly wasted the effort their defense has given them this season.
So, give me nearly a touchdown with Aaron Rodgers this Sunday with Trubisky manning the ship on the other side. Trubisky did not play well in that win over the Rams last week and I doubt it was all because he missed the previous two games due to an injury. He just hasn't developed into an accurate passer yet and Rodgers won't be undone by the cold weather like Jared Goff was a week ago.
The Packers are also 16-5 against the spread in their last 21 trips to Chicago and has covered the spread in 12 of their last 16 games versus the Bears overall. Simply put, the Pack have dominated this matchup in previous years. Granted, Green Bay doesn't have the same talent this year as it did in prior seasons but regardless, this is too many points to lay with a Bears team that could be tight with a division crown on the line. Not saying the Packers win outright, but this is a principle play for me, especially with Green Bay still technically in the wild card mix.
Pick: Packers +5.5
327 New England
Patriots

at 328 Pittsburgh

Steelers
Spread: Patriots -2.5
O/U: 54
Time: 4:25 p.m. ET, Sunday
That loss last week in South Beach was one of the more uncharacteristic defeats you'll see from a Bill Belichick-led team. Forget the miraculous Kenyan Drake touchdown or even the Patriots' previous struggles in Miami: From Tom Brady's mismanagement of the clock right before halftime, to Stephen Gostkowski's multiple missed kicks to even Belichick and his staff's decision to have Rob Gronkowski on the field in anticipation of a Hail Mary instead of a slew of laterals, the lack of attention to detail was staggering. You just don't see that sort of sloppy play from New England.
That sort of performance is also unlikely to happen two weeks in a row, which creates value for bettors this weekend when the Pats travel to Pittsburgh. Belichick is a lunatic when it comes to details. That's one of the many reasons why the Patriots have dominated the league for the past two decades.
Can you imagine how tight things were this week in Foxborough after the coaching staff and players watched the film of that debacle in Miami? Again, it wasn't just the final play that did the Patriots in. They had multiple opportunities to score a touchdown and put the game away on their final offensive possession. Instead, they settled for a field goal and surrendered the miracle touchdown on the very next series. There was plenty for Belichick to dissect following that loss and I fully expect to see the Patriots' best effort on Sunday.
Don't buy that narrative? Then consider this: The Patriots are 45-19-1 against the spread in their last 65 games coming off a loss. They're also a perfect 20-0 ATS coming off a loss and are either an underdog or are laying less than a field goal in their following game. That's incredible.
As Pittsburgh fans are aware, the Pats have also dominated their series with the Steelers, winning all five of the previous five meetings and posting a 4-1 ATS record over that same five-game span. With the Steelers reeling, Ben Roethlisberger (ribs) and James Conner (ankle) banged-up and the Patriots coming off that ugly loss to Miami, New England is one of my favorite plays of the weekend.
Pick: Patriots -2.5
325 Seattle
Seahawks

at 326 San Francisco

49ers
Spread: 49ers +3.5
O/U: 44
Time: 4:05 p.m. ET
Be honest, you're not going to play this one. You're going to look at my other picks and say, "Yeah, I can see the Packers, Patriots and even the Colts covering." Then you're going to get to this one and you'll mutter, "No f#$king way."
Hear me out.
The Seahawks are on an impressive run, winning four straight games, including a 21-7 victory over the Vikings on Monday night. That said, Seattle has also been out-gained in four of its last five games, including that victory over Minnesota. The Hawks were out-gained by this very 49ers team in Seattle a few weeks ago despite burying San Francisco, 43-16.
I love Russell Wilson, but he played like crap on Monday night. That interception he threw right before halftime would have been replayed 600 more times had the Seahawks found a way to lose. Instead, he's being praised for finding a way to win the game on a night in which he only threw for 72 yards. If he plays that poorly again on Sunday, there's no reason to believe that a 49ers team that is still playing for coach Kyle Shanahan couldn't pull off a small upset. (Doug Baldwin's status is still up in the air and without him, Wilson doesn't have much to work with in the passing game.)
The Seahawks are also playing on a short week and there's something fishy about this line. After the Niners opened as a 5.5-point home dog, they're now +3.5. This has "trap game" written all over it and while I understand if you want to pass on this one, I see plenty of value on the home dog if you're willing to take the leap.
Pick: 49ers +3.5
ATS Season Records
Week 1: 5-0
Week 2: 3-2
Week 3: 4-1
Week 4: 3-1-1
Week 5: 3-2
Week 6: 4-1
Week 7: 2-3
Week 8: 3-2
Week 9: 4-1
Week 10: 3-2
Week 11: 2-2-2
Week 12: 5-3
Week 13: 1-3
Week 14: 4-1
Week 15: 0-1
Overall: 46-27-3
Photo by Tim Warner/Getty Images.