The Training Room: Preseason Week 3 Injury Updates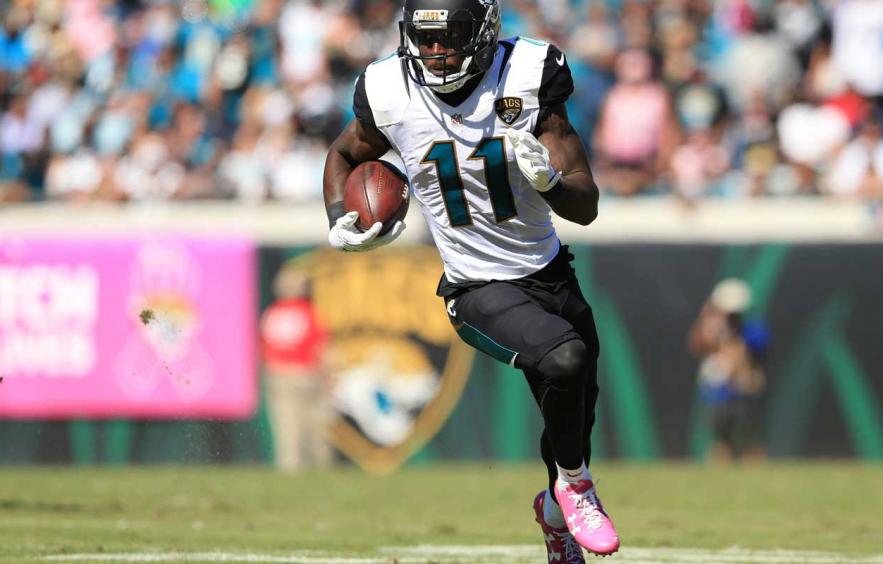 The preseason Week 3 "dress rehearsal" games have come and gone. There were some injuries that we need to keep an eye out for before Week 1 of the regular season starts, but players with fantasy implications will have the last week of the preseason to rest up and get ready for the start of the season. This column will be updated every few days as the rest of the preseason goes on to ensure we keep you up to date with all the latest injury news. Preseason Week 3 injuries will be the first injuries discussed, and then there will be some updates to injuries we are still monitoring from Weeks 1and 2.
| Player | Position | Team | Injury | Recovery Timetable | Potential Pickup | Comments |
| --- | --- | --- | --- | --- | --- | --- |
| Marqise Lee | WR | Jaguars | Sprained Knee | Possibly Out For Season | Keelan Cole, Dede Westbrook, Donte Moncrief | This injury looked pretty bad when we had the opportunity to replay it a few times. It's possible Lee sustained an ACL injury with the potential for more structures involved. We should hear more about the extent of his injury soon, but it sounds like the news will not be good. |
| Josh Allen | QB | Bills | Possible Concussion | Day to Day | AJ McCarron, Nathan Peterman | Allen's head hit the ground hard as he was scrambling in the end zone. He was evaluated for a concussion. There haven't been many updates on his current status, but hopefully, we'll hear if he's in the concussion protocol or if he's able to return to practice right away. |
| Tyrod Taylor | QB | Browns | Dislocated Pinky | Has returned to full practice | Baker Mayfield | Taylor suffered a dislocated pinky and bruised hand in Thursday's preseason game, but has returned to practice already. It's something to keep an eye on, but if he's practicing fully there doesn't seem to be much concern here. |
| Josh Gordon | WR | Browns | Hamstring strain | Week to Week | Jarvis Landry, Antonio Callaway | Gordon has been dealing with hamstring "tightness" since he's returned to the Browns. Although soft tissue injuries in training camp are usually not a concern, the fact we've only got one more week until the regular season does make this a situation to monitor. |
| Jesse James | TE | Steelers | Back Contusion | Day to Day | Vance McDonald, Xavier Grimble | James fell hard on his back after he was upended making a catch. There's a legit possibility the Steelers may not have any of their tight ends available for Week 1, depending on how severe this injury is. |
| AJ McCarron | QB | Bills | Sprained Shoulder | Day to Day | Josh Allen, Nathan Peterman | Turns out McCarron's shoulder doesn't have a hairline fracture in it and that he is making some progress to return sooner than later. Josh Allen didn't do much in the third preseason game to separate himself from the pack, so if McCarron can get healthy, he should still be in the mix to start Week 1. |
| Jerick McKinnon | RB | 49ers | Strained Knee | Day to Day | Matt Breida, Alfred Morris | McKinnon was seen running routes before the 49ers took on the Colts in Week 3 of the preseason. That is an encouraging sign that he continues to progress in the right direction. Hopefully, he'll get some limited practices in this week and be ready to roll for Week 1, which has been the expectation all along. |
| Saquon Barkley | RB | Giants | Strained Calf | Day to Day | Jonathan Stewart | Barkley practiced fully on Sunday, which is the first time he's done so since dealing with this hamstring issue. Barring any setbacks, Barkley will be locked and loaded for Week 1. |
| Adam Shaheen | TE | Bears | Sprained Ankle/Foot | 2-4 Weeks | Dion Sims | Shaheen continues to be dealing with not only an ankle issue, but also a foot issue that he sustained last week. The Bears are giving no real timetable for when he could return, which usually indicates it'll be a few more weeks before getting a realistic idea of where he stands. |
| Rex Burkhead | RB | Patriots | Sprained Knee | Day to Day | James White, Mike Gillislee | Burkhead has been practicing on a limited basis since the news came out that he's dealing with a slight tear in his knee. He missed Week 3 against the Panthers and will likely sit for Week 4 of the preseason as well. The fact that he is practicing in some fashion is a good indication he will be just fine for Week 1. |
| DeVante Parker | WR | Dolphins | Broken Finger | Week to Week | Danny Amendola, Albert Wilson | Parker is still unable to catch passes, so until he is able to do so, he'll continue to be sidelined. |
| Samaje Perine | RB | Redskins | Low Ankle Sprain | Day to Day | Rob Kelley, Chris Thompson Adrian Peterson | Perine returned to practice on Sunday, which is encouraging news for his availability for Week 1. However, Adrian Peterson's arrival will continue to make things difficult to carve out a roll, especially if Peterson continues to contribute. |
---
Photo by Rob Fold/Getty Images.
Related Articles