12 Draft-Worthy Fantasy Players With Injury Concerns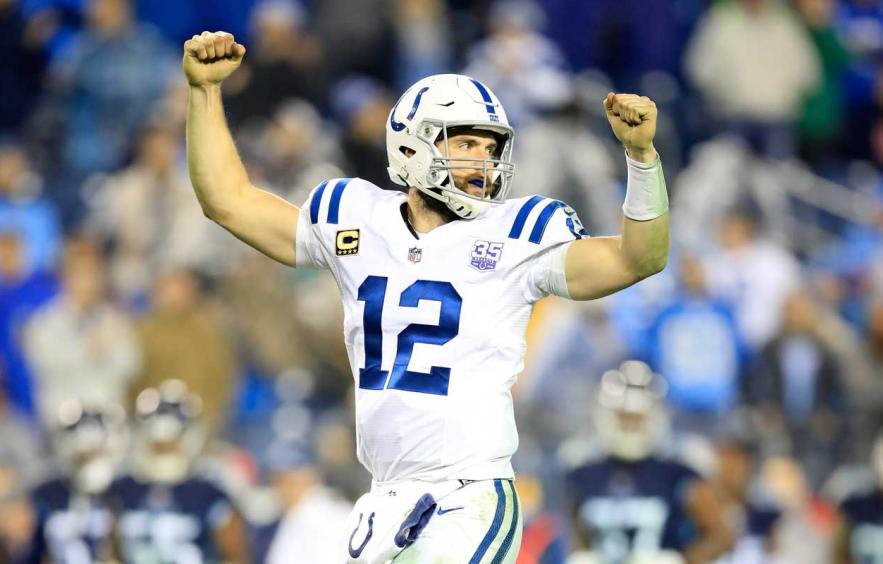 We are back for another year with the best fantasy football team assembled! Every year, season-ending injuries occur that can impact performance heading into the next season. Each year we like to look at the major players who were injured and whether or not they will perform at the level they are currently being drafted. This year's list has a bunch of notable players who can significantly change the landscape of your draft if you are unaware of all the factors to consider when drafting them. We have a good number of players who sustained ACL injuries. We discussed ACL injuries in length a few years back, so instead of re-inventing the wheel, if you'd like to learn a little more about all things ACL's, you can read my article on the topic.
Let's break down some of the injuries each player is dealing with to determine if you should feel confident in spending some draft capital on them.
QB
Andrew Luck

,

Colts

Shoulder Labrum Surgery

Worth It? Yes.

We'd be remiss in not starting this article off with the most talked about shoulder in the NFL and what the expectation is for Luck. I'll be honest in saying I was hesitant and nervous about Luck after the season ended last year as he was still not throwing and mainly just rehabbing his shoulder. Fast forward to now and all reports have been positive, with Luck even suiting up in pads for 11-on-11 drills and showing no ill effects from the shoulder surgery that cost him all of last year. Although I am cautiously optimistic about Luck's status this year, his injury history is still significant enough to give you some pause. The quarterback position continues to be a really deep position, so you'll have plenty of opportunities to wait and stack up on other positions if you are considering drafting Luck. If you are in a traditional league that starts only one quarterback, then you'll still have plenty of options to stream the position should Luck miss any time, which makes him worth a middle-round pick. If you plan to draft him in a Superflex or 2QB league, pairing him with another solid QB might be the best way to protect against any issues that could potentially arise.
WR
Odell Beckham

Jr.,

Giants

Ankle Surgery

Worth It? Yes.

Beckham's ankle injury was a pretty gruesome one, and usually one that requires a significant amount of time to fully recover. Based on how Beckham is progressing, I think I'd be more concerned about his potential contract negotiations than his ankle. There have been no negative reports about his ankle or him dealing with any complications from the surgery so I would expect him to be as close to 100 percent as possible once the season gets going. He should return to the upper tier of elite wide receivers this year.
WR
Cameron Meredith

,

Saints

ACL/MCL Reconstruction

Worth It? Yes.

Meredith tore his ACL/MCL in the preseason of last year, but he'll be over a year removed from his knee surgery. Although every ACL reconstruction is different for each athlete, I feel confident that Meredith will perform at the level the Saints are expecting him to, if not better, if he can find some consistent targets in New Orleans. The Saints obviously spread the ball around with Drew Brees at the helm, but I'd still expect Meredith to make an impact. Considering he's being drafted in the 16th and 14th rounds in 10- and 12-team leagues, respectively, he could provide a great return.
TE
Tyler Eifert

,

Bengals

Low Back Surgery

Worth It? No.

Eifert is coming off another lost year as he continues to recover from low back surgery that cost him last season. Eifert was only on the PUP for a few days, which is encouraging, but he still offers significant risk if you are considering taking him in the later rounds and having him be your TE1 (11th and 14th rounds in 12- and 10-team leagues, respectively). I'd grab him as a flier if you need someone who could potentially yield a good return if he stays healthy.
QB
Carson Wentz

,

Eagles

ACL/LCL Reconstruction

Worth It? It Depends.

Wentz was in the MVP conversation last year before sustaining the ACL/LCL tears in Week 14. All reports from Eagles camp state that Wentz is ahead of schedule, to the point where he dressed for 11-on-11 drills in pads to show people he is closer to full health than we think. Although it looks like Wentz is on track to start Week 1, the Eagles will still likely be very cautious with their franchise quarterback and not rush him back if he's not where he should be yet. With quarterback being a deep position, Wentz might be worth it, but he might not round into top form until later in the season as he starts to get his legs under him again. In my opinion, I'd let someone else take him and focus your efforts elsewhere.
QB
Deshaun Watson

,

Texans

ACL Reconstruction

Worth It? Yes.

It's hard to argue the numbers that Watson was putting up prior to sustaining an ACL tear during practice right before Week 8. However, he'll still be under a year removed from his surgery and we know that standard recovery for ACLs is usually around 11-12 months. As a running quarterback, there is some concern as he'll be more exposed to hits out of the pocket, but you can't deny his talent and his playmaking ability. For those who are looking to grab a QB early, Watson could be the guy who wins you your league if he looks to be anywhere close to where he was last year.
RB
Dalvin Cook

,

Vikings

ACL Reconstruction

Worth It? Yes.

Cook was another rookie, much like Watson, who was on his way to having a very productive first year before sustaining an ACL tear. His injury occurred in Week 4 and should allow Cook to be closer to 100 percent by the time the season starts. He has stated that he is not planning on wearing a brace during the season either, which tells you a little about his mindset and how he's not going to let his knee affect him. There's always some risk with a player coming off of major knee surgery, but Cook seems to be all in on starting the season without limitations.
WR
Randall Cobb

,

Packers

Ankle Surgery

Worth It? It Depends.

Cobb was seen wearing a boot in the early parts of camp with reports stating that he had ankle surgery to remove some cartilage that may have been impeding on the ankle. Cobb remains in good position to take on a larger target share with Jordy Nelson gone, but his health is the big question when deciding whether or not you want to take a chance on him in the middle rounds.
WR
Alshon Jeffery

,

Eagles

Rotator Cuff Repair

Worth It? It Depends.

Jeffery is recovering from a rotator cuff surgery in February, but all indications are that he'll be ready for the regular season opener. This is something to keep an eye on as training camp rolls on, but unless we hear anything about a setback in Jeffery's shoulder, he should be ready to go. Jeffery's stock is also directly correlated to Carson Wentz's health as well, so both players need to be monitored during camp and preseason.
RB Donta Foreman,
Texans
Achilles Repair
Worth It? No.
Foreman tore his achilles last year in November and will be less than a year removed from the injury by the start of the season. Depending on how he progresses, there's a chance that he starts the season on the PUP list, which would cost him the first six games of the season. Recovering from achilles injury is difficult, as the explosiveness and speed after this injury are difficult to restore. I'd look elsewhere for a handcuff.
RB
Chris Thompson

, Redskins

Broken Fibula

Worth It? Yes.

Much like Odell Beckham's ankle injury, Thompson has faced a lengthy rehab and recovery since undergoing surgery on his ankle in November of last year. The fact that he avoided the PUP list to open camp is an encouraging sign that he continues to make good progress with his ankle. The expectation should be for him to be ready for the season opener, with Washington likely to rely on him just like they did last year. Going in the eighth or ninth rounds of most of drafts, Thompson could provide top-10 value if he's able to return to the form he displayed last year.
RB
Spencer Ware

,

Chiefs

PCL/LCL Reconstruction

Worth It? No.

The Chiefs invested in Damien Williams and Kerwynn Williams this offseason, which makes this backfield kind of a crapshoot behind Kareem Hunt. Ware continues to rehab from his PCL/LCL surgery. That type of injury usually takes a little longer to fully recover from just because of the tissues involved. Drafting Ware as nothing more than a late-round flier would be ill advised as his role for touches is unclear and his health remains a question mark.

Photo by Andy Lyons/Getty Images.
---
Related Articles