Packers WR Randall Cobb Screams Fantasy Value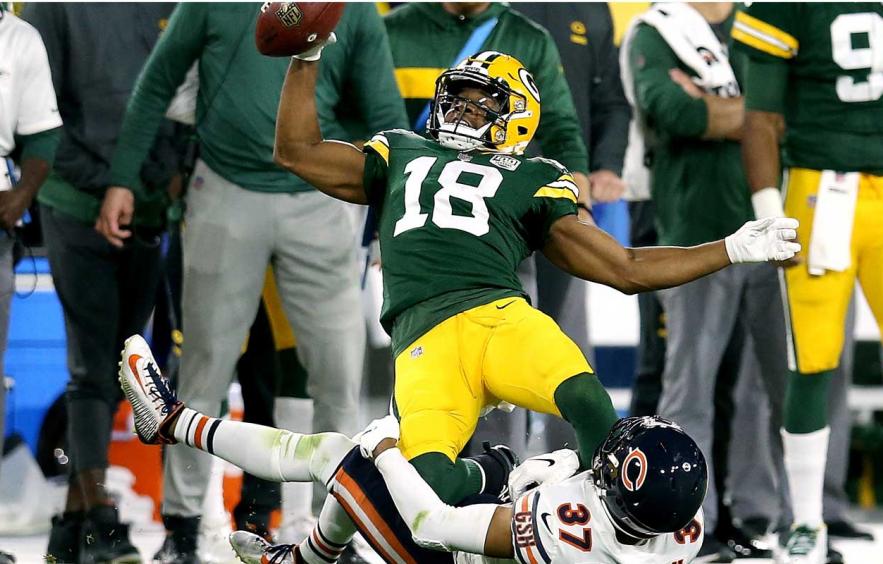 Let's keep this as simple as possible by first asking a couple questions:
1. Does Aaron Rodgers still play quarterback for the Green Bay Packers? Yes.
2. Does Jordy Nelson still play wide receiver for the Green Bay Packers? No.
That creates a huge fantasy opportunity for somebody. Davante Adams is the obvious name this offseason, but he's also going to cost you a second-round pick. That's a high-reward proposition but also carries with it high risk. Want a low-risk and high-reward proposition instead?
Look no further than Randall Cobb.
Editor's Note: Find all our 2018 Player Profiles here.
Packers

No. 2 WR Targets

Unlike most NFL teams, the Packers' highly-efficient passing offense leaves volume for more than one wide receiver. Look at how many targets the Packers' No. 2 WR has garnered in the past three seasons where Aaron Rodgers has played at least 15 games:

In 2014 and 2016, the Packers' No. 2 WR ranked in the top 25 in the NFL in wide receiver targets. In 2015, Randall Cobb himself was 19th in the NFL in receiver targets with 129. So, in the past three healthy Rodgers seasons, either Cobb or the Packers' No. 2 WR was in the top 25 in the NFL in targets.
Packers

No. 2 WR Fantasy Finishes with Rodgers

Time and time again, the No. 2 WR on the Packers has been fantasy relevant in seasons Rodgers played at least 15 games (missed seven games in 2013 and nine games in 2017). Here is where Green Bay's No. 2 WR has finished in standard and PPR leagues in those healthy Rodgers seasons:

Both the average and median finish for a Packers No. 2 WR in healthy Rodgers seasons has been an overall WR2 in fantasy, regardless of scoring format. Moreover, the ceiling is one you simply will not find for No. 2 WRs on other NFL teams—a ceiling than can potentially provide top-10 scoring in fantasy.

In all but one healthy Rodgers season, the No. 2 receiver in Green Bay has returned at least FLEX value, and in six of those eight healthy Rodgers seasons, they have finished as a fantasy WR2.

The Packers have also gone more pass heavy over the past three seasons, ranking sixth in the NFL with 39.0 pass attempts per game from 2015-2017. Green Bay did not rank top-10 in the NFL in pass attempts in any healthy Aaron Rodgers season from 2010-2014, yet they still produced two top-20 fantasy WRs in three of those seasons.
Cobb's Attractive Risk-Reward Proposition
By using the 4for4 ADP Fantasy Football Rankings tool, we find Cobb, on average, is the 40th WR off the board at the time this article was written. ADP sources have him being selected in the ninth round or later of 12-team leagues.
To put this in the simplest terms possible, Cobb is a very low-risk/very-high-reward proposition. We are talking about a player who has already finished as a top-25 PPR WR in three previous seasons in this same offense (2012, 2014, 2015).
Even last year without Aaron Rodgers for nine games, Cobb still finished as the fantasy WR36 in PPR. His floor is assuredly much higher with Rodgers healthy and Jordy Nelson gone.



At his current ADP, it's hard to envision a scenario where Cobb does not return great value in 2018, barring injury to himself or Rodgers.
Photo by Dylan Buell/Getty Images.
---
Related Articles