NFL Draft: Fantasy Recap (Rounds 1-7) 4for4 Scout Andy Rioux
Another wild draft is in the books. The draft is always fun, but especially so this year since it represented something that wasn't torpedoed by the lockout. There were the usual surprises (Jake Locker ahead of Blaine Gabbert) and stunning trades (Atlanta giving up a fortune for the right to take Julio Jones).
For fantasy owners, draft night often marks the beginning of preparation for the upcoming season. With that in mind, 4for4 takes a look at all of the skill position players who were drafted, and what type of impact they can make.
Round 1
Rd 1 Pick # 1 - Carolina Panthers - Cam Newton QB Auburn
The Carolina Panthers are hoping Cam Newton will become the future "King of Charlotte." The downtrodden Panthers made Newton the first pick of the 2011 draft and are hoping the versatile Newton will be their long-term answer at quarterback. Anyone who saw the 6-foot-5 Newton last season at Auburn knows he possesses ideal size, athleticism (a 40 time of 4.56), and arm strength. The big questions hinge on how hard he'll work at his craft and his ability to understand NFL defenses.
Newton won't have to carry the offense right away, as the Panthers can lean on their ground game led by Jonathan Stewart. He'll hopefully develop some chemistry with young receivers David Gettis and Brandon LaFell, as veteran Steve Smith wants out.
Newton likely won't make a fantasy impact in 2011. He's a natural target for those in keeper leagues, and he has the potential to be a fantasy star in the future given his running ability, but the initial upside is lacking.
Rd 1 Pick # 4 - Cincinnati Bengals - A.J. Green WR Georgia
With Chad Ochocinco and Terrell Owens getting older and wearing out their welcome in Cincinnati, the Bengals were looking for a new playmaker. Many feel Georgia wide receiver A.J. Green is the best offensive player in the 2011 draft, and the Bengals couldn't resist taking him fourth overall.
Green has a great mix of size and speed and excellent hands. He's six-foot-four and was timed at 4.48 seconds in the 40-yard dash. While he'll be expected to develop into Cincinnati's number one receiver, he won't be the only target of note. Tight end Jermaine Gresham played well as a rookie and the Bengals have other promising young receivers such as Jerome Simpson, Andre Caldwell, and Jordan Shipley.
Keeper league owners should target Green very early. Once the Bengals iron out their quarterback situation, we'll know how high Green's ceiling will be for the 2011 season.
Rd 1 Pick # 6 - Atlanta Falcons - Julio Jones WR Alabama
The Atlanta Falcons must really, really like Alabama wide receiver Julio Jones. The Falcons traded a bundle of draft picks to the Cleveland Browns so they could move up and select Jones sixth overall.
The Atlanta offense has the potential to be awesome with Matt Ryan throwing to Jones and Roddy White. The Falcons really needed to add a new dimension to their offense with Tony Gonzalez nearing the end of his career, and Jones will ensure that defenses won't be able to focus exclusively on White. Although Jones was prone to drops on occasion at Alabama, he's a big strong target at 6-foot-3 and 220 pounds and a major upgrade over Michael Jenkins, especially considering Jones was timed at a lethal 4.34 seconds in the 40-yard dash.
While White's numbers might take a drop with Jones on the roster, he'll remain one of the top fantasy receivers. The biggest beneficiary will be Ryan. Already a pretty good fantasy quarterback, Ryan could make the leap to great. It's an ideal situation for Jones and it's not a stretch to think he'll be a solid fantasy contributor in his rookie season.
Rd 1 Pick # 8 - Tennessee Titans - Jake Locker QB Washington
After the Carolina Panthers selected Cam Newton first overall, many expected Missouri quarterback Blaine Gabbert would be the next quarterback off the board. Instead, Tennessee grabbed Jake Locker with the eighth overall pick of the 2011 draft.
Locker was an erratic college quarterback, but many NFL experts believe he has all the tools necessary to develop into a great pro quarterback. He stands 6-foot-3 and is quite athletic, having a 40-yard dash time of 4.5 seconds. He also possesses good arm strength. With a new head coach in Mike Munchak, it made sense for the Titans to go in a new direction at quarterback after the turmoil of the Vince Young era.
The Titans would be wise to bring back veteran Kerry Collins to give Locker a sounding board. The presence of Chris Johnson will help Locker immensely. It would really help Locker if Kenny Britt gets his head on straight. Locker is probably not going to offer fantasy owners immediate help in 2011.
Rd 1 Pick # 10 - Jacksonville Jaguars - Blaine Gabbert QB Missouri
With David Garrard getting older, the Jacksonville Jaguars made a bold move for the future, trading up six spots to draft Missouri quarterback Blaine Gabbert.
Some believed the six-foot-four Gabbert offered more security than any other quarterback among this year's crop. Gabbert is a good scrambler (a 40-yard dash time of 4.61 seconds) and can make all the necessary throws. He'll have to make the adjustment from playing in a shotgun spread offense to an offense that has often been conservative under Jack Del Rio.
While Garrard may not be the future for the Jaguars, Del Rio is under the gun and needs to make the playoffs to save his job, so Gabbert may not see the field right away. Maurice Jones-Drew will remain the centerpiece of the Jacksonville attack and outside of tight end Marcedes Lewis, there isn't a big-time receiver on the Jacksonville roster. In other words, it's going to take time before Gabbert is going to be a coveted fantasy player. It may be 2013 before he's relevant, especially if there's a coaching change in Jacksonville in the near future.
Rd 1 Pick # 12 - Minnesota Vikings - Christian Ponder QB Florida State
With Brett Favre seemingly serious about retirement this time, the Minnesota Vikings needed a fresh face at the quarterback position. Although Joe Webb showed some promise at the end of the 2010 season, the Vikings didn't see Webb as a long-term option. Conversely, they selected Florida State quarterback Christian Ponder with the twelth pick of the draft.
Ponder is considered a "brainy" quarterback. He doesn't possess overwhelming physical attributes at six-foot-two and 229 pounds, but is smart and ought to be a good fit with the Vikings, who run a West Coast offense that doesn't require the quarterback to be a gunner.
Provided Sidney Rice doesn't leave, Ponder will have a nice group of players around him. Adrian Peterson remains one of the best running backs in the NFL and a receiving group featuring Rice, Percy Harvin, and Visanthe Shiancoe can help the young quarterback grow. If the supporting cast remains good, it might not be too long before Ponder emerges as an adequate fantasy player.
Rd 1 Pick # 26 - Kansas City Chiefs - Jon Baldwin WR Pittsburgh
The Kansas City Chiefs returned to the playoffs in 2010 thanks in large part to the efforts of wide receiver Dwayne Bowe. Bowe scored 15 touchdowns and had 72 receptions for 1,162 yards. However, Kansas City's offense couldn't take the next step because the rest of their wide receivers other than Bowe were horrible. To give Bowe some help, the Chiefs used their first pick on Jon Baldwin, and the former Pitt Panther could easily end up as an opening day starter.
At six-foot-four, Baldwin gives Matt Cassel a tall target. Baldwin's got a fast motor as well, as he has posted a forty time of 4.49 seconds. His reputation isn't awful, but it isn't great. However, Bowe showed increased maturity this season, so maybe that will rub off on Baldwin.
Given that he has a very easy path to a starting spot, and the Chiefs have other weapons in their passing game such as Bowe, Tony Moeaki, and Jamaal Charles, Baldwin won't be the focus of opposing defenses and could be a sleeper in the next couple of years. If his head is on straight and he plays well right out of the gate, Matt Cassel's stock will rise.
Rd 1 Pick # 28 - New Orleans Saints - Mark Ingram RB Alabama
Since Sean Payton and Drew Brees arrived in New Orleans in 2006, the Saints have lived by the philosophy that you can never have enough offense. After landing defensive end Cameron Jordan with their first pick, the Saints traded back into the first round to draft Alabama running back Mark Ingram, a former Heisman Trophy winner who many feel is the best running back in this year's class.
Ingram, a compact runner at five-foot-nine and 215 pounds, isn't a blazer, with a 40-yard dash time of 4.62 seconds. However, his productivity in the tough SEC conference can't be denied and his transition to the NFL will be easier since Alabama ran a pro-style offense.
On the surface, Ingram is a curious choice for the Saints, since Chris Ivory looked good last season and the team signed Pierre Thomas to a new deal before the lockout started. Reggie Bush remains on the roster as well. But all three members of that trio were injured during the 2010 season and Ingram has the potential to be the most complete back out of all of them. If Ingram performs well in camp and the preseason and looks like he'll get the most work in the New Orleans backfield, expect him to post solid numbers as a rookie. Anyone who plays with Drew Brees is in a good situation as the Saints won't have any trouble getting into scoring position.
Round 2
Rd 2 Pick # 3 - Cincinnati Bengals - Andy Dalton QB TCU
In the 2011 version of the Odd Couple, an incredible college winner has been paired with one of the NFL's perennial losers. Andy Dalton, who won over 40 games during his time as TCU's starting quarterback and led the Horned Frogs to two BCS bowl games, was taken by the Cincinnati Bengals with their second round pick. Will Dalton's winning ways rub off on an organization that must battle the Steelers and Ravens in the AFC North?
Dalton, who stands six-foot-two, doesn't have jaw-dropping demographics. He's not a threat as a runner and doesn't have a big-time arm. That said, he's savvy and a very hard worker, and heads into a favorable fantasy setup. The Bengals selected A.J. Green with their first pick, giving Dalton a great target. They already have some other good receivers on the roster such as Jerome Simpson and tight end Jermaine Gresham. And most importantly, current Bengals starter Carson Palmer wants out of Cincinnati.
If you believe Green is a future superstar, the guy throwing him the ball will have fantasy value. The Bengals have faith in Dalton, and if he justifies their belief in him, fantasy managers will need to know his name. Dalton shouldn't be targeted by redraft league owners this fall, but those in keeper leagues can consider adding him for future depth.
Rd 2 Pick # 4 - San Francisco 49ers - Colin Kaepernick QB Nevada
When a player leaves college and heads to the NFL, sometimes they have to go all the way across the country. Colin Kaepernick will only have to make a relatively short trip down I-80 to his new home. The former Nevada quarterback was drafted early in the second round by the San Francisco 49ers.
Kaepernick is a strong-armed, mobile quarterback. He stands six-foot-five and has been timed in the 40-yard dash at 4.53 seconds. Many experts believe he has a lot of upside, but a slender build and lack of experience playing in a pro-style offense has cast some doubt on his ability to perform well at the NFL level.
However, new 49ers head coach Jim Harbaugh is recognized as a quarterback guru and stands a good chance at getting the most out of Kaepernick. The team around Kaepernick isn't bad, with Frank Gore anchoring the ground attack and Vernon Davis, Michael Crabtree, and Josh Morgan providing a relatively credible group of receivers. What's the best thing about Kaepernick? He isn't Alex Smith. With his dual-threat abilities, Kaepernick is going to offer a lot of benefits to fantasy coaches if he pans out.
Rd 2 Pick # 6 - Arizona Cardinals - Ryan Williams RB Virginia Tech
The Arizona Cardinals must be having doubts about Beanie Wells. Just two years after taking Wells in the first round, the Cardinals used a second round pick on Virginia Tech running back Ryan Williams.
Williams was a beast back in 2009, rushing for 22 touchdowns and 1,655 yards. However, he missed several games due to injury in 2010 and was never the same player. He elected to turn pro early and some believe he's going to be an excellent player at the next level. He's a physical back, standing five-foot-nine and weighing 212 pounds. He's quick but not lightning fast, with a 40-yard dash time of 4.59 seconds.
Any running back with Arizona has the potential to be a marked man until the team improves at quarterback. Can he quickly pass by Wells and Tim Hightower to be Arizona's primary back? Watch what happens in training camp and the preseason, because he could have value as a rookie. He could also just as easily get lost in the shuffle.
Rd 2 Pick # 11 - Minnesota Vikings - Kyle Rudolph TE Notre Dame
After investing in a quarterback in the first round of the draft, the Minnesota Vikings looked for more offense and chose former Notre Dame tight end Kyle Rudolph in the second round.
Rudolph is considered the premier tight end of this year's class. He missed most of the 2010 season with an injury but NFL scouts love his six-foot-six frame and all-around receiving ability.
Rudolph won't start out as a fantasy stud. Veteran Visanthe Shiancoe is still around and it will take new quarterback Christian Ponder some time to get going. Additionally, the Vikings are still centered around Adrian Peterson and boast some other talented receivers in Sidney Rice (for now) and Percy Harvin. 2012 could be Rudolph's time to make a move up the fantasy charts.
Rd 2 Pick # 12 - Detroit Lions - Titus Young WR Boise State
After their 0-16 debacle in 2008, the Detroit Lions embarked on an ambitious rebuilding program. With Calvin Johnson already on hand, the Lions added offensive pieces such as Matthew Stafford, Jahvid Best, and Nate Burleson. One more piece was added Friday when the Lions selected Boise State wide receiver Titus Young.
Young and Johnson will be an interesting contrast when they stand side-by-side. At five-foot-eleven, Young won't match up with the six-foot-five Johnson. However, Johnson will love Young's speed (4.43 seconds in the 40) and the thought of Young blazing through enemy defenses.
Detroit isn't a great place for Young's fantasy value. Johnson will remain a stud and Young will have to fight Burleson and tight ends Brandon Pettigrew and Tony Scheffler for targets. That's not to say he can't play his way into fantasy relevancy, but Young's stock would have been better had he gone to a team where he might have had a shot at being a number one receiver.
Rd 2 Pick # 15 - St. Louis Rams - Lance Kendricks TE Wisconsin
The St. Louis Rams are eager to give quarterback Sam Bradford a big-time target. Upgrading the tight end position seems to be a big priority with the St. Louis brass, as the Rams drafted two tight ends in 2010 and then selected Wisconsin's Lance Kendricks with a second round pick on Friday.
The pick of Kendricks is a surprise. While he was often regarded as the second-best tight end of this year's class behind Kyle Rudolph, there was a pretty big gap between the two. The six-foot-three Kendricks runs well, with a 40 time of 4.65 seconds and has good intangibles.
Although he's far from a sure thing, Kendricks should bring more to the table than the current tight ends on the St. Louis roster. Daniel Fells is nothing special. Michael Hoomanawanui had chemistry with Bradford but couldn't stay healthy as a rookie, and no defense is scared by the receiving abilities of Billy Bajema and Fendi Onobun. Anyone who gets to play with Bradford could be an interesting fantasy player, as Bradford is still seeking a number one receiver.
Rd 2 Pick # 24 - New England Patriots - Shane Vereen RB California
Although the Patriots got surprise contributions from Danny Woodhead and the law firm of BenJarvus Green-Ellis in 2010, the team must have felt running back remained a significant need, as they selected California running back Ben Vereen.
The Patriots love versatility, and the five-foot-ten Vereen offers that. He's a good runner, possesses good hands, and can help as a returner. He's swift as well, having been timed in the 40 at 4.49 seconds.
With the Patriots, you never know who might emerge as a fantasy factor. However, with Green-Ellis and Woodhead having the experience edge and a recent track record of productivity, it's a stretch to think Vereen will be a big fantasy threat as a rookie.
Rd 2 Pick # 25 - Detroit Lions - Mikel Leshoure RB Illinois
In a division where you have to contend with the high-scoring Green Bay Packers, the Detroit Lions are on a mission to build an offense that can keep up with the defending Super Bowl champions. With their second pick in the second round, the Lions added Illinois running back Mikel Leshoure to the mix.
Leshoure isn't as explosive as Jahvid Best, who Detroit took in last year's draft, but Leshoure offers more of a power game than Best and the six-foot Leshoure isn't a slowpoke by any means with a 40 time of 4.56 seconds. Best also wore down during the latter portion of the 2010 season and it became evident he needed a tag team partner.
Leshoure will probably get the work at the goal line for the Lions, which means his fantasy stock should be decent heading into 2011. He won't put up dominating numbers because of Best, but if you are looking for middle round value in a redraft league, keep him in your thoughts.
Rd 2 Pick # 26 - Baltimore Ravens - Torrey Smith WR Maryland
The Baltimore Ravens have made the playoffs three years in a row, but the Ravens feel they need more firepower to advance to the Super Bowl. Baltimore didn't have to look far to find some help, as the Ravens were happy to add Maryland wide receiver Torrey Smith to their roster.
Anquan Boldin and Derrick Mason are solid receivers, but neither of them can stretch a defense. Smith, a six-foot-one speedster with a 40 time of 4.41 seconds, could be the game-breaker Baltimore needs to overtake Pittsburgh in the AFC North.
Very few players are sure things in the draft, and Smith is no exception. That said, he's an incredibly classy kid who will work very hard at his craft. It's possible he could be Joe Flacco's number one target in 2-3 years.
Rd 2 Pick # 27 - Cleveland Browns - Greg Little WR North Carolina
Desperate for receiving help, the Browns elected to roll the dice on a player who missed the entire 2010 NCAA season due to a suspension. However, North Carolina's Greg Little has the upside to make the gamble worthwhile.
Little has a great build for his position, standing six-foot-two and weighing in the ballpark of 230 pounds. Given Little's size, his 40 time of 4.5 seconds is respectable. He's spent time at running back in the past, which means he's adapt at running after the catch. That skill is vital in Cleveland's West Coast offense.
Colt McCoy needs a number one receiver and Little will get every opportunity to be "the man" in Cleveland. His fantasy numbers will hinge on McCoy's growth, but at this point, he looks like a worthy late-round flyer in fantasy leagues.
Rd 2 Pick # 30 - Miami Dolphins - Daniel Thomas RB Kansas State
Recently when University of Miami basketball coach Frank Haith left to go to Missouri, there was speculation that Kansas State basketball coach Frank Martin would leave for South Florida. While Martin stayed in Manhattan, another person involved with the Wildcat athletic program is taking his talents to South Beach. Needing to reshape their offense, the Miami Dolphins selected Wildcat running back Daniel Thomas.
Thomas, who scored 30 touchdowns during his two years at Kansas State, is a powerful back who weighs close to 230 pounds. Although he's not blessed with ideal speed (4.62 seconds in the 40), he's a pretty good receiver and fully capable of being a workhorse back.
We talk often about good situations for players, and Thomas is positioned to provide fantasy owners with instant dividends. It appears as though the Dolphins have tired of the aging duo of Ricky Williams and Ronnie Brown, and Thomas stands a good chance of being Miami's number one running back on opening day, provided the Dolphins don't add another runner between now and then.
Rd 2 Pick # 32 - Green Bay Packers - Randall Cobb WR Kentucky
With James Jones possibly headed elsewhere and Donald Driver nearing the end of the line, Green Bay wanted to add a new target for Aaron Rodgers, and they found a very versatile one in former Kentucky wide receiver Randall Cobb.
The five-foot-eleven Cobb did it all during his days in Lexington. He started out at quarterback for the Wildcats before becoming a receiver, and even after that he also contributed as a runner and returner. With 4.46 speed, Cobb can run down the long bombs that Rodgers throws so well.
Any receiver who plays with Rodgers is capable of good things. If he carves out a significant role in the Green Bay offense, he'll warrant a roster spot in fantasy leagues and could become a high priority acquisition if he emerges as a starter.
Round 3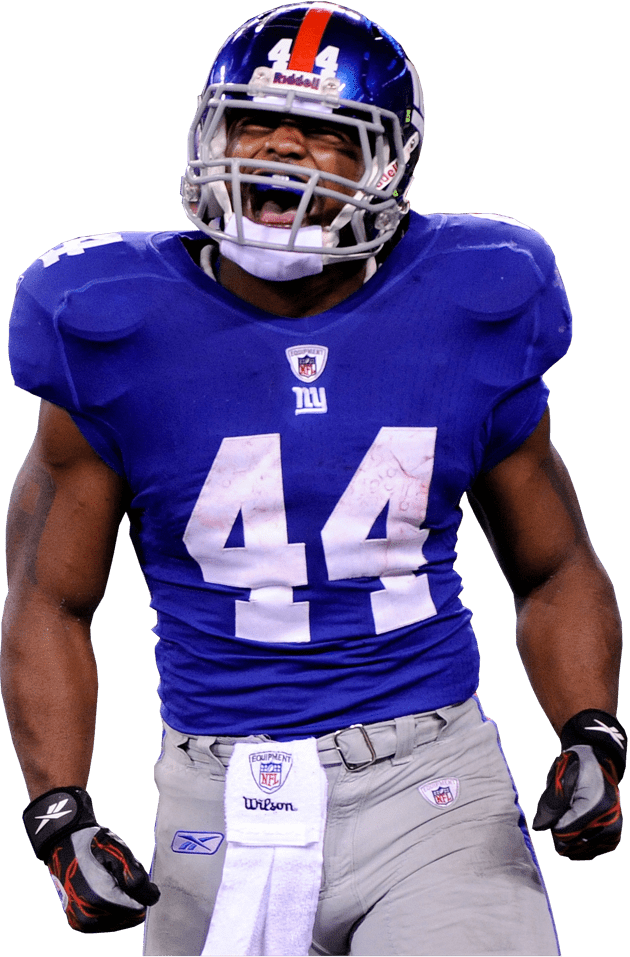 You're Missing Out!
Get access to this article and all our tools and rankings:
All Premium Content
The most Accurate Rankings Since 2010
Expert Draft Picks w/DraftHero
Highest Scoring Lineup + Top Available Players w/LeagueSync
...and much much more