4for4 Scouts Early Mock Draft Scout Scott Pagel
With laptop in hand, I retreated to my cool, dark basement on a hot and humid Pennsylvania day. With a fantasy draft just minutes away, it sure had the feeling of August.
But, this was last Monday, June 28, and the draft was what we hope will be a new tradition at 4for4.com - an annual, early mock draft including a handful of scouts.
Six 4for4.com scouts, one subscriber, and three autodraft teams were part of this event, and for the most part, there weren't a lot of surprises. But, there was still a lot to be learned that hopefully our faithful subscribers can take with them into their August drafts.
Scout Scot Berggren perhaps made the biggest splash in the draft, but it could be the start of a trend that will be all too familiar in your drafts later this summer. Poised with pick 1.10 and 2.1, Berggren went with running backs Shonn Greene of the Jets and rookie Ryan Mathews of the Chargers with those back-to-back selections. In doing so, he passed over guys like DeAngelo Williams, Ryan Grant and Jamaal Charles, who would all go a few picks later.
For Berggren, though, it wasn't a tough choice.
"I can't believe that when it got to the end of just the first round that Shonn Greene and Ryan Mathews were the top ones on my list," Berggren said. "I think Greene really showed his potential toward the end of the regular season and in the playoffs, and with the Chargers taking Mathews so high in the draft, you've got to figure he'll see the majority of the carries from day one."
The other aspect of the draft that most could agree on was the quality of players that were taken in the late rounds. Berggren selected Laurence Maroney with the final pick of the draft, and I took Chester Taylor at 15.6. Jabar Gaffney (Berggren), Alex Smith (Josh Moore), Ben Roethlisberger (Pagel), Jerricho Cotchery, Greg Olsen (De Lima) and Bernard Berrian (Rioux) were all taken in the 14th round.
Michael Bush, Darren Sproles, LaDainian Tomlinson, Matthew Stafford and Johnny Knox were among the highest rated players on PC Drafter who never even got drafted through 15 rounds. That indicates this year's drafts could be very deep with talent and potential, and some of the later picks will offer a lot of value to your lineup and roster. What that means is it will be especially important to make those later picks count this year.
In order to get an accurate read of how our mock draft went, I plugged the results into PC Drafter so it would give me its projected totals and rankings. Many of us may argue, but scout Josh Moore could be declared the overall winner, at least according to PC Drafter. His team was the total projected point winner, and, he was second in potential starter points. Scout Andy Rioux had both total points and starter points among the top three teams.
The rest of the draft pretty much held to form, and running backs flew off the board with the first six picks. Chris Johnson went first followed by Adrian Peterson, Maurice Jones-Drew, Ray Rice, Michael Turner and Frank Gore. Josh Moore broke the RB trend taking WR Andre Johnson at 1.7. Then it was back to running backs with picks 1.8 through 2.4. That list included: Steven Jackson, Rashard Mendenhall, Greene, Mathews, DeAngelo Williams, Ryan Grant and Jamaal Charles.
Moore's selection of Charles at 2.4 threw my draft into a tizzy that I just never seemed to recover from. I was hoping Charles would fall to me one more pick at 2.5, but it didn't happen. In my mind, Charles was the last of the backs on the board I considered second-round value. In fact, everyone seemed to agree, and the next ten picks from the middle of the second to the middle of the third were all quarterbacks and wide receivers.
At 2.5, instead of getting my RB2, I ended up with QB Drew Brees. It's not a bad pick, but I'm of the belief you get your running backs and receivers early and take a bottom half of the top-10 QB in the fourth round. So, my strategy was washed away starting with the second pick.
Looking back, I wish at 2.5 I would have taken either: Randy Moss (who went at 2.6), Larry Fitzgerald (2.9), Reggie Wayne (2.10), Calvin Johnson (3.1) or Miles Austin (3.3).
The running backs I was mulling over at 2.5 all dropped a round, so I settled for Cedric Benson at 3.6 (It was ironically announced the next day that Benson was involved in a fight, which gives you a hint at my luck). Now, I was really hoping the next group of WRs would slip. But they didn't.
Roddy White (3.7), DeSean Jackson (3.9), Vincent Jackson (3.10), Sidney Rice (4.1), Steve L. Smith (4.2) and Marques Colston (4.3) were taken next, forcing me to settle for Anquan Boldin at 4.5 and Hakeem Nicks at 5.6 with my next two selections. Boldin is probably more a WR2 and Hicks was a little bit of a reach there, although I do like him to break out this season.
I was pleased to get Jason Witten with pick 6.5. As a few scouts pointed out, though, tight end is very deep this year.
"Teams always reach for tight ends despite the fact that they are wildly inconsistent, even the best ones," said scout Matt De Lima. "This year, there's just too much talent at TE to reach for someone. Last season, Brent Celek and Vernon Davis typically went very late as sleepers or backups and both ended up as top-five TEs."
As Matt said, waiting on a TE to load up at other positions may be a good strategy this year. Zach Miller went in the 12th, Kellen Winslow and Chris Cooley in the 13th and Greg Olsen in the 14th. All are pretty good options that late in the draft.
From my standpoint, I felt I needed a sure thing, with Boldin and Nicks as my top-two WRs, but I don't think Witten in the sixth was a reach.
One thing I learned is it's pretty amazing how one early pick not going your way can throw you off your whole strategy. Getting Jamaal Charles to go with Frank Gore would have made me feel a lot better about my team. I could have gone WR in the third and/or fourth and then QB either in the fourth or fifth.
Quarterback could be another position to fall in your drafts this year. Philip Rivers didn't go until pick 5.1 and Matt Schaub went at 5.5, ahead of Tom Brady at 5.8. Jay Cutler got picked at 5.10 and Matt Ryan wasn't selected until 7.9.
"I really thought that this would be the year that quarterbacks become more valued in fantasy again, so my strategy was to try and pick up one of my top-five QBs in the first three rounds," said scout Brandon Niles. "I would take Brees or Rodgers in the late first or second round, and Manning, Romo, or Rivers in the late second or third round, in that order.
"I ended up taking Romo in the third. However, I underestimated how long Rivers would last (first pick of the fifth round)."
Luckily for all of us, it's only June, and it was only a mock draft. As scouts, we can all take away something to improve on and think about over the next two months. Hopefully for our subscribers, they can too.
The Results & Scout Comments
League Details: 10 team, 1QB/2RB/3WR/1TE/1K, standard scoring (all TDs 6pt, 25 pass yds/pt, 10rush or rec yds/pt


Team Name: Andy Rioux

Pos   Player Name                   Team    Bye    Points    ADP Rank  
=======================================================================
D     Ravens, Baltimore             BAL     8      126       Rd:11/Pk:1
K     Crosby, Mason                 GB      10     125       Rd:15/Pk:1
QB    Manning, Peyton               IND     7      343       Rd:02/Pk:0
QB    Young, Vince                  TEN     9      258       Rd:14/Pk:0
RB    Jones-Drew, Maurice           JAX     9      276       Rd:01/Pk:0
RB    Stewart, Jonathan             CAR     6      193       Rd:04/Pk:0
RB    Brown, Ronnie                 MIA     5      176       Rd:05/Pk:1
RB    Forsett, Justin               SEA     5      170       Rd:10/Pk:0
TE    Celek, Brent                  PHI     8      186       Rd:07/Pk:0
WR    Austin, Miles                 DAL     4      263       Rd:02/Pk:0
WR    Jennings, Greg                GB      10     234       Rd:03/Pk:0
WR    Hester, Devin                 CHI     8      188       Rd:13/Pk:0
WR    Berrian, Bernard              MIN     4      161       Rd:15/Pk:1
WR    Floyd, Malcom                 SD      10     159       Rd:13/Pk:0
WR    Evans, Lee                    BUF     6      138       Rd:12/Pk:1
=======================================================================
Total Player Points:2996        
1) What was your draft strategy?
Picking third, I knew I would get a superstar running back. My strategy for the next two rounds was to get two wide receivers I could feel secure in starting on a weekly basis, then aim to get a solid stable of backs I could rotate, a good starting quarterback, and a third receiver who was at least an adequate starter.
2) Did your strategy work?
My strategy worked to a certain degree. I actually wanted several receivers to go off the board before my second pick, because I don't feel there is a drastic difference between receivers in the top ten. When fewer were picked than I anticipated, I opted to take Peyton Manning in the second round and then picked receivers in rounds three and four. I was very happy to get Miles Austin and Greg Jennings, both of who are in 4for4's top ten, and of course Manning is great, but I feel that waiting the extra round makes my third WR position shaky. Between Jonathan Stewart, Ronnie Brown, and Justin Forsett, I should be okay at the second running back spot.
3) Biggest surprise?
I don't think there was anything that really stunned me, but it will be interesting to see how Scot Berggren's decision to take Shonn Greene and Ryan Mathews with his first two picks works out. It could be a tremendous decision, but I would have probably taken DeAngelo Williams with one of those picks as he at least has a track record of success.
4) I regret:
Overall I like my team, but I regret not getting a third WR that I am more comfortable with. Devin Hester has a lot of upside in Mike Martz's offense, but he could just as easily be a disappointment. Lee Evans and Bernard Berrian can be useful, but I'm really going to have to pick the right times to play them if Hester doesn't pan out. And I really have to hope Malcom Floyd can take advantage of Vincent Jackson's possible absence. The third receiver and second running back positions will probably take up most of my focus during the season.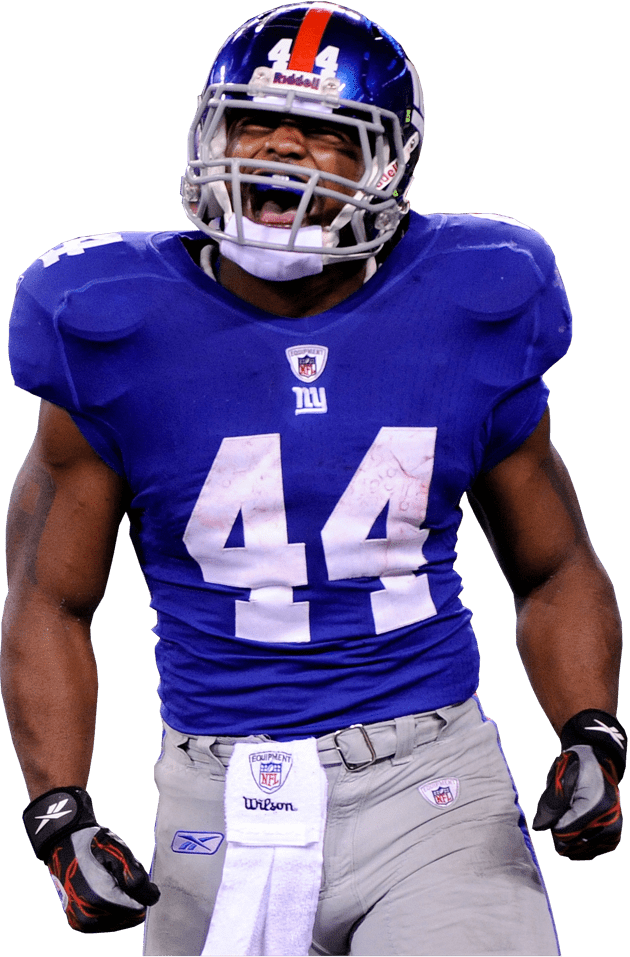 You're Missing Out!
Get access to this article and all our tools and rankings:
All Premium Content
The most Accurate Rankings Since 2010
Expert Draft Picks w/DraftHero
Highest Scoring Lineup + Top Available Players w/LeagueSync
...and much much more