The Training Room: Week 17 Injury Updates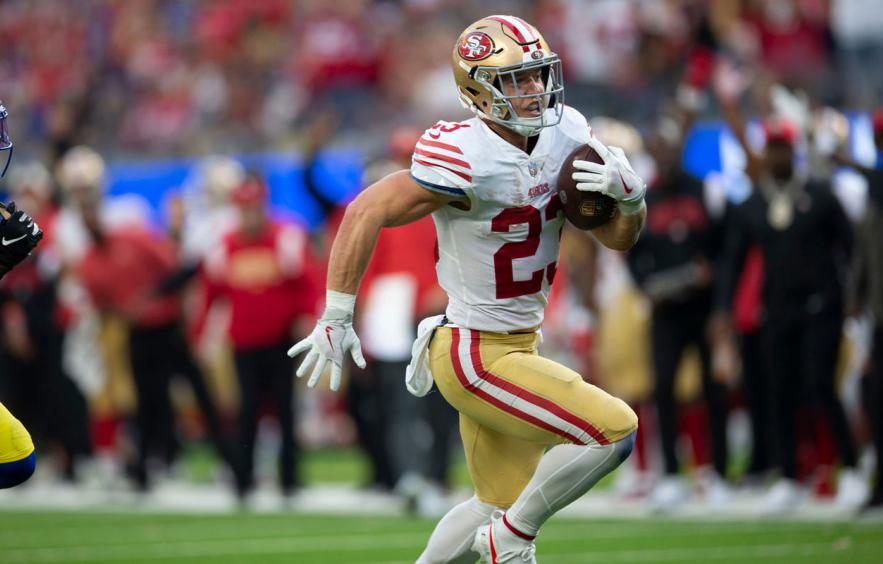 Michael Zagaris/San Francisco 49ers/Getty Images
If you are reading this, it is likely because your fantasy football league runs their playoffs all the way up to Week 18 of the NFL season. Should that be the case, consider this my desperate ploy to change your league settings. Week 18 is notoriously a week when NFL teams who have nothing to play for rest players (although the same argument could have been made for Week 17 this year). However, my point remains fantasy football leagues should end in Week 17.
If you are browsing this article for injury news for your favorite player, favorite team, or just general curiosity…then ignore my blabber above but indulge me for a few more sentences. This article will be my final for the 2022 season. As always, it has been a pleasure of mine to write for you all and the 4for4 community. Thank you for following along all season. I hope I was able to help your fantasy football team(s) during the course of the season. Without further ado, here are the injuries from Week 17.
Christian McCaffrey

, RB San Francisco

49ers
Injury: inversion ankle sprain
Projected Timetable: 1-2 weeks
Potential Replacement(s):
Jordan Mason
Initial Thoughts:
The "Christian McCaffrey is injury-prone" crowd can go ahead and take a hike. After a perfect attendance record in 2022, CMC has proven that it was worth an early draft pick. However, it does appear that the 49ers RB is a little nicked up. Per reports, McCaffrey's ankle injury is minor. Still, given his past medical history of lower body injuries and the fact that San Fran has already clinched the NFC West, it should not surprise fantasy managers if he sits in Week 18. Should this be the case, Jordan Mason would be the next man up.
Nick Foles

, QB Indianapolis

Colts
Injury: rib injury
Projected Timetable: 1-3 weeks
Potential Replacement(s):
Sam Ehlinger
Initial Thoughts:
After the Colts turned over the keys to Nick Foles, the former Super Bowl LII MVP exited Sunday's game vs. the Giants late with a rib injury and did not return. If there are any whispers of a fracture, Foles is all but guaranteed to sit in Week 18. If Foles avoids a fracture, it would not be common for him to miss at least one game due to pain and his limited ability to perform his duties as the quarterback. It's doubtful Indy turns back to Matt Ryan, so Sam Ehlinger would likely be under center once again.

Josh Jacobs

, RB Las Vegas

Raiders
Injury: hip injury
Projected Timetable: 0-1 weeks
Potential Replacement(s):
Ameer Abdullah
Initial Thoughts:
Josh Jacobs briefly exited Sunday with a hip injury but was able to return and finish the game. The Raiders have heavily utilized Jacobs all season long - he ranks #1 in the NFL in RB Opportunity Share (% of RB touches per team) per playerprofiler.com. However, while nursing his hip injury, Jacobs did finish with his 4th lowest snap share of the season, which may be a sign that he is slowing down. For a nonspecific hip injury, RBs rarely miss games but back in Week 13, Jacobs was reportedly dealing with a quadriceps injury which could be related. Given the trend, it's very likely Josh Jacobs will suit up and finishes the year next week, but I included him here so that fantasy managers keep an eye on this situation.
Antonio Gibson

, RB Washington

Commanders
Injury: foot/knee injuries
Projected Timetable: 3 weeks
Potential Replacement(s):
Brian Robinson

Jr.,

Jonathan Williams
Initial Thoughts:
After not practicing with foot and knee injuries all week, Gibson sat out Week 17. The two injuries certainly compound issues, but in my opinion, the foot injury is the most limiting especially given Gibson's history with toes and foot injuries. The average time missed for RBs with foot/toe injuries is ~four weeks. I would expect a healthy dosage of Brian Robinson in Week 18.
Derrick Henry

RB Tennessee

Titans
Injury: hip injury (contusion)
Projected Timetable: 1-2 weeks
Potential Replacement(s):
Hassan Haskins
Initial Thoughts:
Derrick Henry missed Week 17 with a hip injury, but given the circumstances of a short week, since the game was played on Thursday, this should be taken with a grain of salt. Henry's hip contusion should not be considered a long-term issue, and Henry has a track history of playing through injuries and returning from them quicker than most. Expect him to play Sunday as the Titans and Jaguars face off to determine who will win the AFC South.
Jakobi Meyers

, WR New England

Patriots
Injury: shoulder injury
Projected Timetable: 1-3 weeks
Potential Replacement(s):
Kendrick Bourne

, Tyquan Thorton
Initial Thoughts:
Jakobi Meyers caught the game-winning TD Sunday, but it could have come at a price. Meyers landed on his left shoulder, potentially injuring it. It's unclear what the specifics of this injury are, but the mechanism fits that of an AC joint sprain or SC joint sprain. Meyers already played through an AC joint sprain, but he could have aggravated it Sunday. Based on this, I am currently projecting Meyers to miss Week 18.