Week 13 NFL Odds: Lookahead Lines Report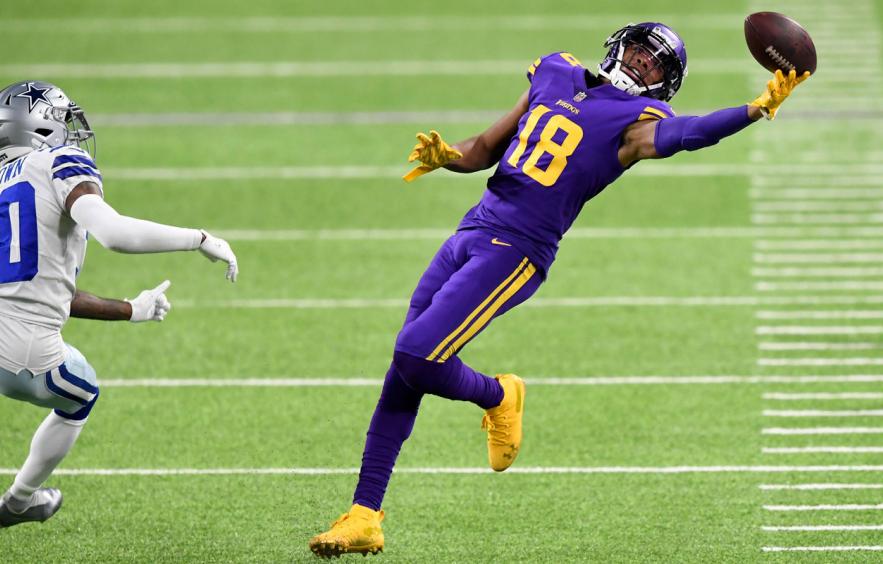 Hannah Foslien/Getty Images
When I take a position on a lookahead line, I believe the current number will beat the closing line. It's an effort to get ahead of the market movement to land the best number. Basically, I'm parlaying my handicap. In essence, if I'm right in my Week 12 evaluation of the team and market, I will have an advantage in predicting where the line movement will come first in Week 13.
Friends don't let friends bet NFL sides on game day. I understand the appeal of getting action down on a game about to kick off, but please, for the love of all things sacred, don't do it. I understand that most casual bettors out there don't have time to comb through every news blurb and injury report the moment it comes out. It's difficult for most bettors to feel informed early in the week, or even more, right when next week's line is posted on Sunday evening for the following week's games.
In my opinion, the only way to consistently put yourself in a position to gain positive expected value (+EV) while betting on NFL sides is to beat the closing line. Sportsbooks gradually increase the limits they let bettors get down as the week progresses, indicating that the book feels they've priced the game correctly. So unless you're waiting later in the week because you're betting five-to-six figures on a side, you're +EV increases if you can get down on a number before it's sharpened by the whales.
Each week of the season, I'll provide a first glance at the upcoming NFL slate through the lens of lookahead lines. This brief lookahead window offers a sneak peek at how teams are valued by bookmakers before the start of the week. It's also an opportunity to act before the games are posted and sharpened on Sunday evening—after the previous week's games are complete. These lines are a true indicator of how bookmakers value each team, without the influence of the recency bias that comes after watching eight hours of football earlier in the day. Depending on the bookmaker, and bettor for that matter, you may or may not be able to get the type of action down you'd like, depending on your unit sizing. The key is understanding where the value is on the board in any given week, and that is easier to do once you know what the opening number is.
For reference, I'll use the initial odds released by Westgate back in May to show you how the game opened. Then, I'll note the consensus for each current Week 13 lookahead line, with the spread listed based on the home team:
Week 13 Lookahead Lines Takeaways
I'm always on the hunt for scheduling and travel advantages. These things are mostly already baked into the number, but there are instances each week that aren't accurately accounted for in the market.
Bills

@

Patriots

(+5.5)

Even rest for both clubs as they come off a Thanksgiving game for their first matchup of the 2022 season. New England finally showed a pulse on offense against the Vikings on Thursday night and needs to continue to push that ceiling if they're going to contend against the upper-echelon AFC clubs down the stretch. Outside of the weather outlier in their first matchup, Buffalo dominated New England in the other two meetings last season. I'm not sure 5.5 is enough.

Packers

@

Bears

(+2.5)

The Bears team owner comes back to Chicago for his annual visit, but with a far less imposing club than he's had in seasons past. It's difficult to handicap this one without knowing Justin Fields's status, but my best guess is he'll sit out against the Jets and come back to defend the home turf against Aaron Rodgers and Green Bay. The Packers' heavy blitz rate and man-to-man tendencies bode well for Fields's rushing prowess in this matchup.
Jaguars

@

Lions

(-1)

The total feels a bit like here, with 48.5 available at FanDuel. I suspect both teams will find success moving the ball here, and I'd lean any early action toward the total over a side. If the Jaguars lose badly to the Ravens, I could see this move toward Detroit, but it'll still likely stay below -3.
Commanders

@

Giants

(+1)

The Giants' injuries continue to mount, and the lack of playmakers was a glaring issue in their Thanksgiving day matchup in Dallas. Now they're home dogs to the ascending Commanders, who are built to pressure the quarterback and stop the run. If the Commanders stifle the Falcons' ground game in Week 12, this could reopen closer to -3.
Jets

@

Vikings

(-3.5)

I need help understanding this one. Unless you think the Jets quarterback change is a big bump to their outlook, I'd make this Minnesota -4.5, which is a significant difference despite it just being one point. Ahmad "Sauce" Gardner facing off against Justin Jefferson makes for a fun marquee matchup.
Seahawks

@

Rams

(+3)

This line has moved 12.5 points from the preseason mark, but it's still not properly accounting for this iteration of the Rams. With Bryce Perkins or John Wolford at quarterback, I'd make this Rams team a 6.5-point underdog to the Seahawks here. A healthy Super Bowl-contending Rams team has little to no home-field advantage, so I can't give a Matthew Stafford and Cooper Kupp-less version one either.
---
This article is intended for entertainment purposes and adult users only. Call 1-800-GAMBLER if you have a gambling problem.