Week 6 NFL Pick'em and Survivor Pool Picks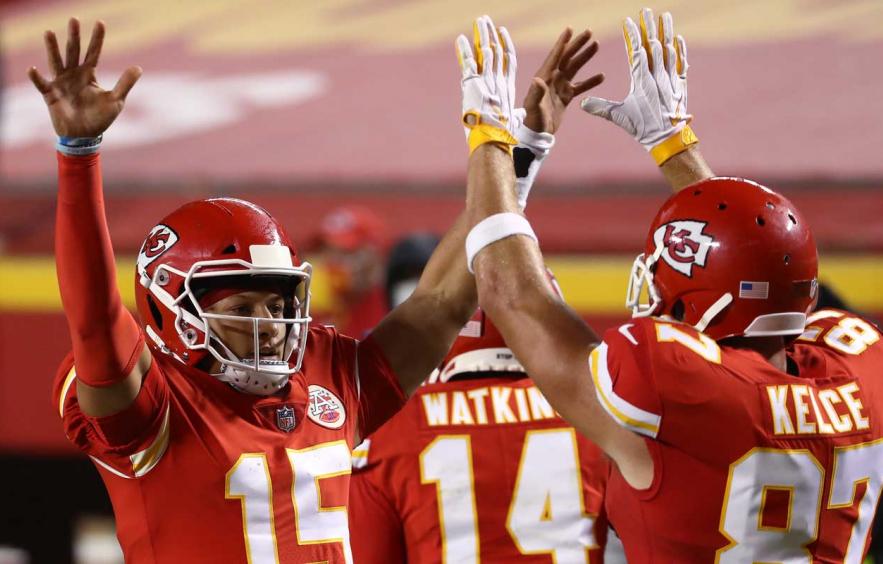 Jamie Squire/Getty Images
This week we get a few potential shootouts, a handful of big spreads and a plethora of tighter matchups.
With the help of TeamRankings' customizable tools and data, I'll go over the best value picks for Week 6, along with the top suggestions for survivor pools. With this info, you should be able to make smart decisions in order to get back on track or keep you going if you've had a strong start to the season thus far.
---
Editor's Note: TeamRankings subscribers win football pools three times as often as expected, thanks to customized picks designed for your pool's size and rules. No one else does it.
Free Trial | Survivor | Pick'em
---
Week 5 Recap
Week 5 was kind to me in this column as my picks went 4-1. Dallas, Baltimore, Green Bay and New England all came out victorious, while the Jets failed to pull off the upset in London.
This brings my season total to 15-10. Let's move forward to Week 6, where hopefully we find success in both pick'em and survivor formats.
Pick'em Pool Breakdown
Before I get into the picks, note that I'm not suggesting you should make all of the picks listed below. The best Week 6 picks for your NFL pool depend on strategy factors such as your pool's size, rules and prize structure, plus situational factors like your current place in the standings and the number of weeks remaining.
However, these picks do provide some of the best opportunities to differentiate your Week 6 picks from your pool opponents, by taking on only a modest amount of risk, or no additional risk at all.
Favorite Favorites
Los Angeles
Rams

@

Giants

Sometimes you just have to take the easy layup, and in Week 6 it's the Rams. The Giants managed to lose their QB, star RB and No. 1 WR in the first half of last week's game. Even if Daniel Jones clears concussion protocol, all those injuries are just too much to overcome.

Los Angeles is a 10.5-point road favorite in this contest, with 84% win odds via both TeamRankings and Vegas. The public is picking the Rams 98% of the time, so you'll win or lose with almost everyone in your pool.
Kansas City
Chiefs

@ Football Team

This contest has shootout written all over it, with both secondaries among the worst in the league. The difference here is Patrick Mahomes and his weapons, who have struggled a bit, but they will get back on track this week in Washington.

The Chiefs are favored by a touchdown, with TeamRankings win odds of 79%. Bettors are taking Kansas City 98% of the time, so like the Rams above, you'll win or lose with the majority of your pool.
Sensibly-Priced Favorite
Indianapolis
Colts

vs.

Texans

This contest boasts the second-highest spread of the week (9.5) in favor of the Colts at home, with 79% win odds via both TeamRankings and Vegas. Despite their 1-4 record, Indy has been playing well and certainly has the arsenal to beat a deficient Texans team.

What makes this game a value for pick'em purposes is that despite its large spread and win odds, only 93% of the public is taking the Colts, compared to other matchups with similar odds like the Rams (98%), Chiefs (95%) and Buccaneers (96%).
Value Favorites
Miami
Dolphins

vs.

Jaguars

This game takes place in London this weekend, with Miami a 3.5-point favorite over a fellow Floridian team, Jacksonville. Both TeamRankings and Vegas are giving the Dolphins 64% win odds, with the public on board at a 63% rate. There are two other games with the same spreads, Denver and Cincinnati, who public bettors are backing 68% and 85% of the time, respectively.

The Dolphins have certainly struggled to get anything done without QB Tua Tagovailoa, who is set to return this week, but the team on the other side of the ball is even more of a disaster this season. Jaguars head coach Urban Meyer is not only a distraction but has seemingly lost the locker room, which rarely bodes well for on-the-field success.
Pittsburgh
Steelers

vs.

Seahawks

We have a Russell Wilson-less Seattle team in Pittsburgh, which is not ideal for a road win. QB Geno Smith looked decent filling in last weekend, but after a week to game plan, the Steelers' defense should prevail.

Pittsburgh is favored by 4.5 points with 67% win odds. The public is taking the home team 74% of the time, which is significantly lower than contests with similar spreads such as Green Bay (89%) and Dallas (88%), presenting some nice value on the pick.

Survivor Picks for Week 6
Win Odds: Top 5 Week 6 Picks
Stating the obvious here, but higher is better when it comes to win odds. Everything else being equal, you want to pick the team with the best likelihood of making it through.
Here are the five safest teams this week, according to the TeamRankings Data Grid model (chances to win in parentheses):
Pick Popularity
Diversifying your survivor picks from the crowd is an advantageous strategy, as the pool winnings can increase significantly if your pick hits and another popular pick loses.
Here are the five most popular survivor picks for Week 6 (referencing Data Grid mentioned earlier):
Future Value
The last piece of the survivor pool puzzle is future value. If you fire off a powerful team in Week 6, you won't be able to use them later.
According to TeamRankings, here are the top five teams in future value entering this week for a 100-entry standard rules pool:
Note: The numbers in parentheses are a proprietary rating of future value found in the TeamRankings Data Grid, which is also impacted by factors such as pool size.
Get Customized Picks For Your Pool: Free Trial | Survivor | Pick'em
TeamRankings has released a book on Survivor Pool Strategy, check out the e-version by clicking here.