Will Fuller Can Elevate Miami's Offense in 2021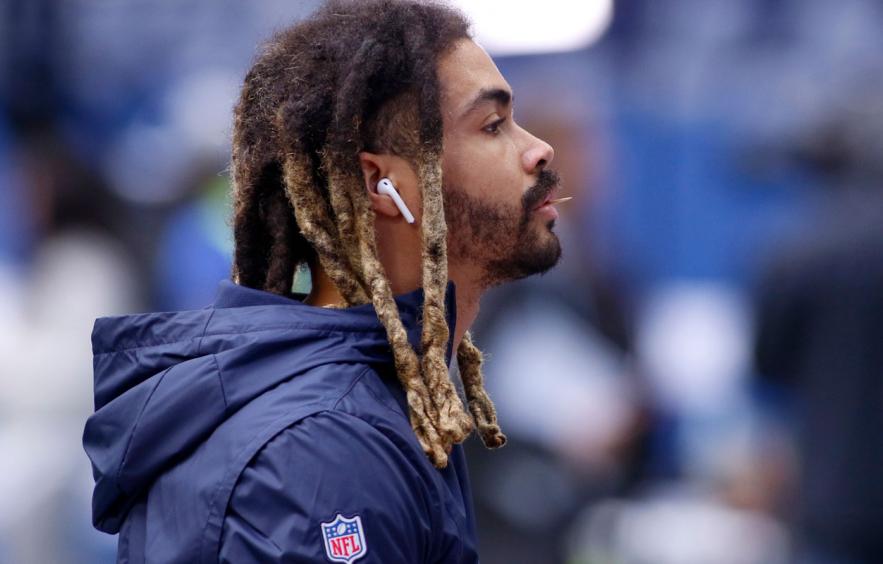 Justin Casterline/Getty Images
After a quiet start to free agency, the Dolphins acquired the pass-catcher they desperately needed heading into the 2021 season. Former Texan Will Fuller inked a one-year, $10.6 million "prove-it" deal with Miami on March 18th.
The Dolphins may not be the ideal fantasy landing spot for Fuller, but if the move pans out, we could see WR2 numbers from the 26-year old, and here's why.
A Healthy Fuller is Fantasy-Sexy
The 26-year old's injury history is certainly no secret, and you won't catch me using the term injury-prone around here. However, he did miss 22 of 64 possible contests in his first four years in the league with various issues like an ACL tear, rib fracture and hamstring strains. Last year he appeared to put those injuries behind him then got popped for violating the league's PED policy, sidelining Fuller for the final five games.
When on the field, he's certainly worthy of a seat at the big-boy receiver table, averaging double-digit numbers in half-PPR points per game in his first four years in the league. Last season he took a step forward, setting career highs in receptions, yards and touchdowns, and with that jump came a WR5 finish in half-PPR points per contest.
There are few wideouts better at the long ball than Fuller. In 2020 he earned a PFF receiving grade of 99.3 on targets thrown 20+ yards downfield, with an average of 20.9 yards per route run on such plays. Those numbers were good enough for sixth and third among WRs respectively (minimum 10 deep targets).
Fuller will start this season with a one-game suspension but is healthy and ready to produce on his new team. It's easy for some to dismiss his fantasy potential due to past injuries and a PED violation, but the truth is every NFL player has a massive risk of injury every time they take the field, so enjoy the ADP discount and hope Fuller's body holds up in 2021.
Fuller House (In Miami)
The Dolphins passing attack last season was pretty middle of the road, coming in 20th in total passing yards, 18th in attempts and 13th in completion percentage. This year may be more productive for this offense as a whole, and the addition of Fuller is a great start.
The 26-year old has the potential to be this offense's WR1 or at the very least the 1B to DeVante Parker's 1A. Parker hasn't been the most consistent receiver out there, with seasons ranging anywhere from 309 to 1202 receiving yards, so it's not like he's their ride-or-die star who can't be outproduced.
Preston Williams was supposed to fill the sidekick role but hasn't developed as quickly as Miami was probably hoping. Tight end Mike Gesicki saw the second-most targets last year (85) after Parker and I suspect his volume could take a slight hit with Fuller in town.
As I stated earlier, Fuller put up per-game fantasy WR5 numbers last season, with the Texans actually throwing fewer balls than Miami. We should assume a similar passing volume in 2021, or perhaps a bit more with QB Tua Tagovailoa entering his second year in the league, farther removed from injury, and plenty of time to catch up from a shortened offseason due to COVID-19. Tagovailoa was a proven productive passer in college and with a better group of players around him, should make a hearty sophomore leap.
Last year Tua actually threw more passes over the 20-yard mark than fellow Miami QB Ryan Fitzpatrick but was less accurate by 17.9%. People seem to only think of Fuller as a deep-ball guy, but in 2020 his average depth of target dropped to 13.1, a career-low, so we know he can be successful for fantasy purposes in the intermediate range.
Being in bed (football-wise) with Fuller can be super advantageous to his QB. Looking at splits with and without the former Texan from 2017-2020, Deshaun Watson posted a hearty 4.6 more fantasy points per contest with Fuller in the mix.
The Miami offense is very capable of making a nice leap in 2021, and the addition of the speedy veteran only heightens the potential of this unit.
Bottom Line
While this isn't the best spot for Will Fuller to land, there is certainly the possibility for him to be undervalued in 2020 due to a history of injury and the perception of Miami's offense.
Right now Fuller's ADP is of a WR3 in the late-fifth to early-sixth round in best ball leagues. He could fall a bit farther as we get closer to the season, where more fantasy managers with recency bias enter the mix.
Fuller has WR2 or possibly higher upside if he can remain on the field for the Dolphins in 2021. Taking him in the sixth in best ball formats is banking on his big-play potential and the ability to elevate a young QB. If you can get him in the seventh this summer, even better.
While Tua Tagovailoa is set up for sophomore surge, he should still be considered at the end of QB2 territory. He's not draftable in single-QB leagues, but could be a decent late-round target in best ball formats or a possible streamer if he gets hot.